Description
Love going around but limited mobility stops you from being outdoors or in and around your home? When you can't walk or stand longer and not ready for a full wheel chair, the New A6 is designed to fit right there. With its amazing Self Balancing Technology it turn on minimal radius and is fun to ride. Also its faster than most wheel chairs because you want to get more done in less time. World First front sitting chair on Self Balancing Technology is an answer for many people who are not old enough to need a full wheel chair but had bad circumstances to limit their mobility.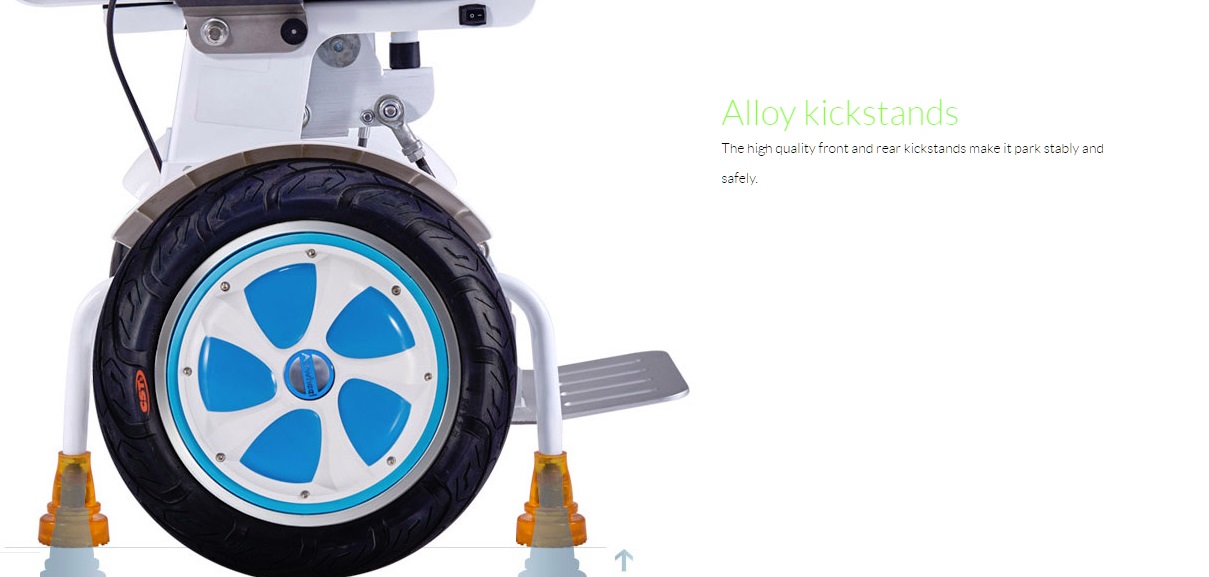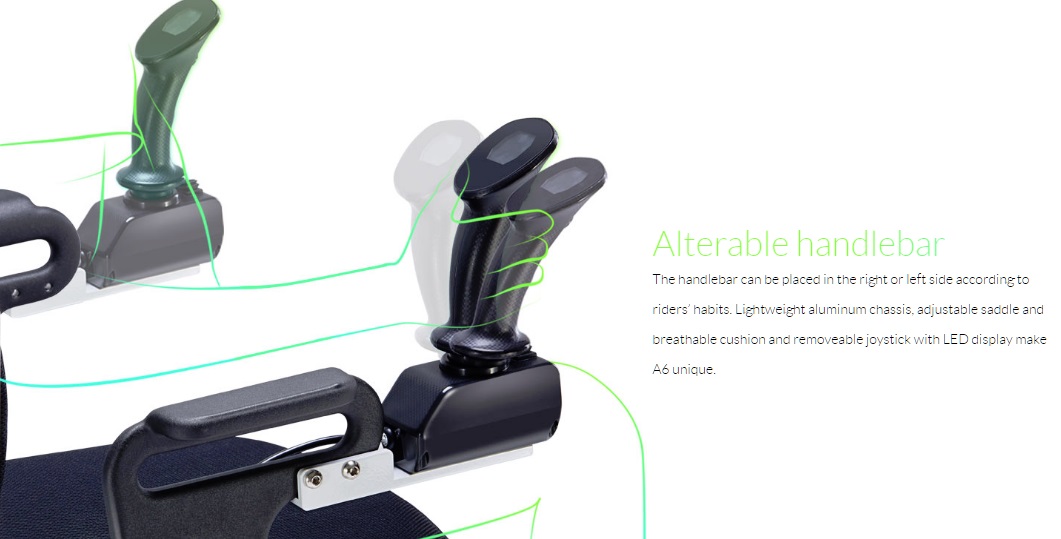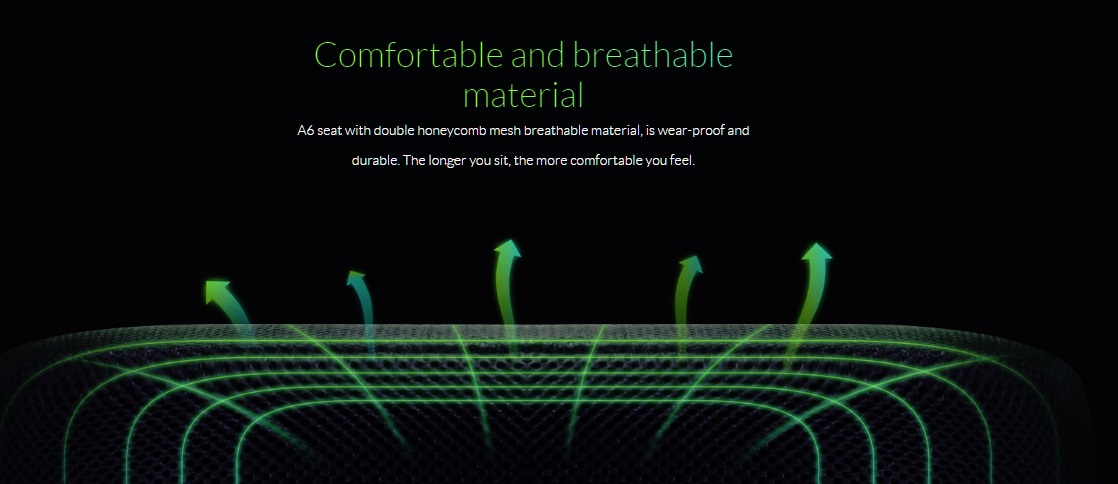 Specification
The maximum weight is approximately ~200 pounds, (90 kg) and does approximately 40-60 km kilometers on one charge.
Comfortable front sitting for long or short distances travel. The breathable material cushion and seat padding is easy to clean and and keeps you dry.
The New Stick steering control is amazing addon onto a Self Balancing Technology for the first time.The stickbar can be placed in the right or left side according to riders' needs and offers LED display on the stick that make A6 unique.
Intelligent light design: The embedded headlight will illuminate the dark environment to ensure a safe ride. The rear intelligent light will light automatically if brake to remind the rear vehicles and passersby.
The A6 is water resistant and can handle multiple terrains from gravel, snow, mud, water and grass.
The app control allows you to increase or decrease the speed. The app also allows you to adjust the angle of the AirWheel A6 to suit your center of gravity while sitting, which is important because it affects the capabilities of the device
The higher quality 14" wheels with special tread have excellent grip and nonslip performance allowing A6 to conquer various road conditions.
The A6 is made with magnesium aluminum alloy frame which makes it light and thin.
Height:945mm
Length:650mm
Width:600mm
Weight:43 kg (86lbs)
Tire Size: 14in
Height:610mm
Length:650mm
Width:600mm
Suitable Height:
1.5m~2.1m
Max. Speed: 6-9km/h
Battery Capacity / Charge Time:
520Wh / about 180min
Warranty
Parts Warranty: 1 Year, 6 months on battery, 3 months on Tire /Tube and Accessories.
Labour Warranty: 1 Year Limited Warranty
Warranty and Service Offered by: Smart Wheel Canada 1.888.407.4997 Option 3
Warranty Limitations / Exclusion:
Damage to the product from misuse and/or neglect, accidental damage, water/liquid damage, salt damage or from not adhering to the instructions in the Owner's Manual. Damage caused by exceeding maximum weight, attempting tricks or running into obstacles like curbs or walls, water or liquid damage or submerges into the water. Improper or invalid documentation, including but not limited to lack of a warranty sheet, original invoice or discrepancies on the invoice
View All
Close