Description
Airwheel SR5 Smart Following Suitcase
20 inch Standard Airwheel SR5 suitcase for air travel: No need for checking.
-90 degree side open, easy to takeout your belongings and save your time.
-Secure TSA lock: the suitcase can go through the custom smoothly without being damaged
-Three gear adjustable rod with all aluminum
-High-strength thickened all-aluminum alloy rod,full-fit hidden design, controlled by telescopic height of tight components,stable and easy to drag
-Minimal shaking scope with three different draw-bar heights
-ABS+PC material, light weight and durable, water-proof, scratch-resistant, shatter-resistant
-Innovative style of opening and closing
Mute Shockproof Omni-Wheel: The omni-wheels ensures a smooth travel and the high-quality materials make it produce minimal noise. It is also wear-resistant because it is adaptable to its surface.
External USB port to charge your phone and table pc.
The removable 12000mAh lithium-ion battery complies with airline boarding requirements and is able to charge your mobile phone, iPad, and other electronics.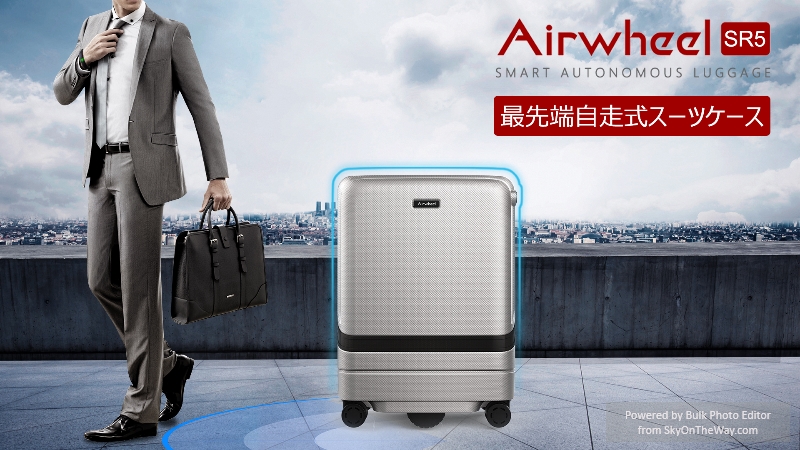 Specification
Specification
ABS + PC
Volume 30L
Weight 6kg
Internal Structure: Separated zipper pocket + maintenance pocket + energy storage pocket
Lining Material: Polyester fabric
Draw-Bar: Dual-tube three section aluminum
Closed Way Lock: TSA passcode lock
Wheel Design: Rear wheel drive, front Omni-directional wheel
Maximum Speed: 6km/h
Minimum Speed: 2km/ h
USB Transfer Port
The maximum output 5V / 1A
Battery Capacity 62.6Wh
Range 5km
Charging Time 13h
Battery Type Lithium-ion battery
Detachable: Yes
View All
Close
Warranty Information
Parts: 1 Year Limited Warranty | Labour: 1 Year Limited Warranty | Warranty is only against manufacturing defects related to functionality of the product | Warranty Limitations / Exclusion: Damage to the product from misuse and/or neglect, accidental damage, water/liquid damage, salt damage or from not adhering to the instructions in the Owner's Manual. Damage caused by exceeding maximum weight, attempting tricks or running into obstacles like curbs or walls, cut outs, riding over safe/recommended speed, using after market chargers or using fast chargers over the maximum limit, water or liquid damage or submerges into the water. Improper or invalid documentation, including but not limited to lack of a warranty sheet, original invoice or discrepancies on the invoice.
View All
Close