Description
KingSong KS 18L Electric Unicycle (EUC)
If you're looking for an extreme unicycle, than look no further than the 18L Electric Unicycle (EUC) from King Song. With a 1036WH Battery, 2000W engine, and a durable 18" wheel, this device truly stands out from the crowd. Its superior riding quality will have you feeling like a pro. With the King Song Phone app you can connect Bluetooth to your device, and with its built-in speakers you'll be able to play music while on the go. Additionally, all King Song EUC are designed with in-machine fans to keep them cool, even on the longest of rides.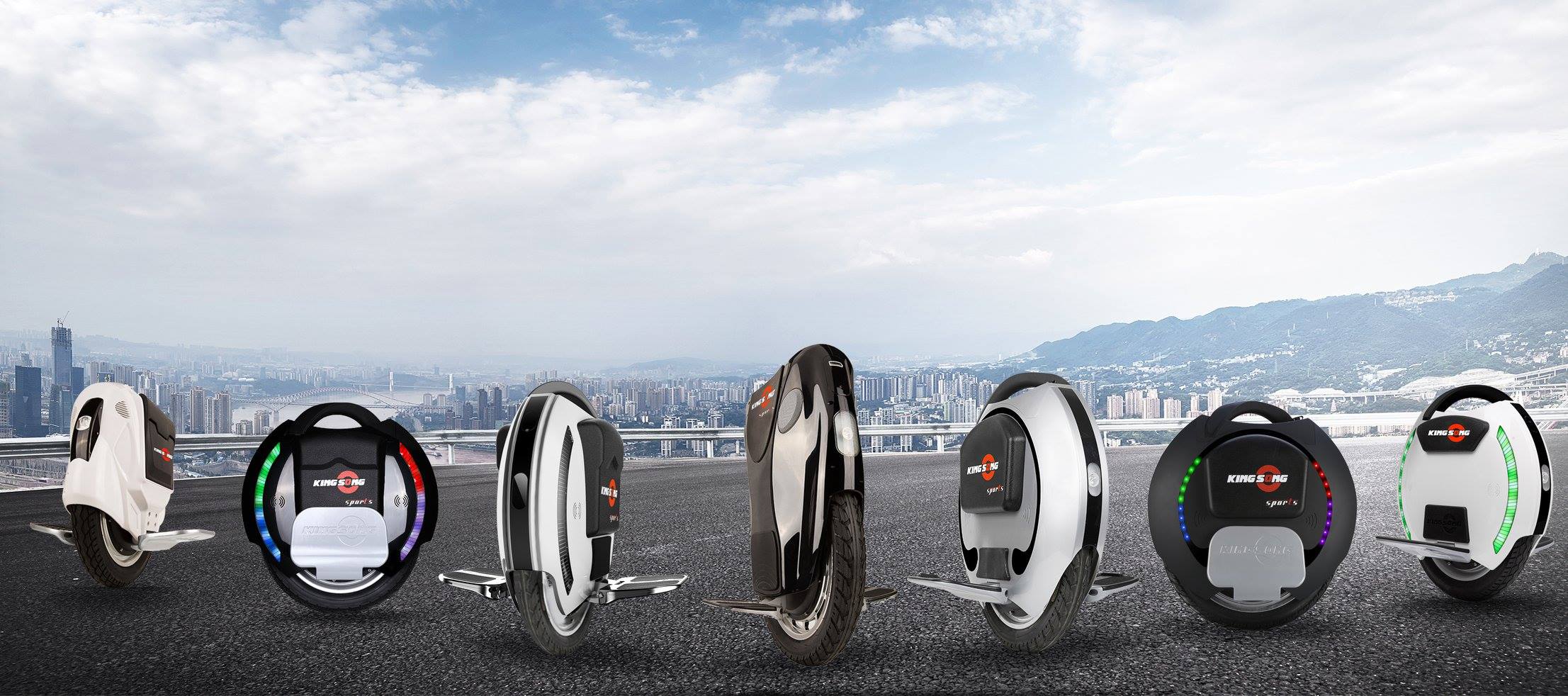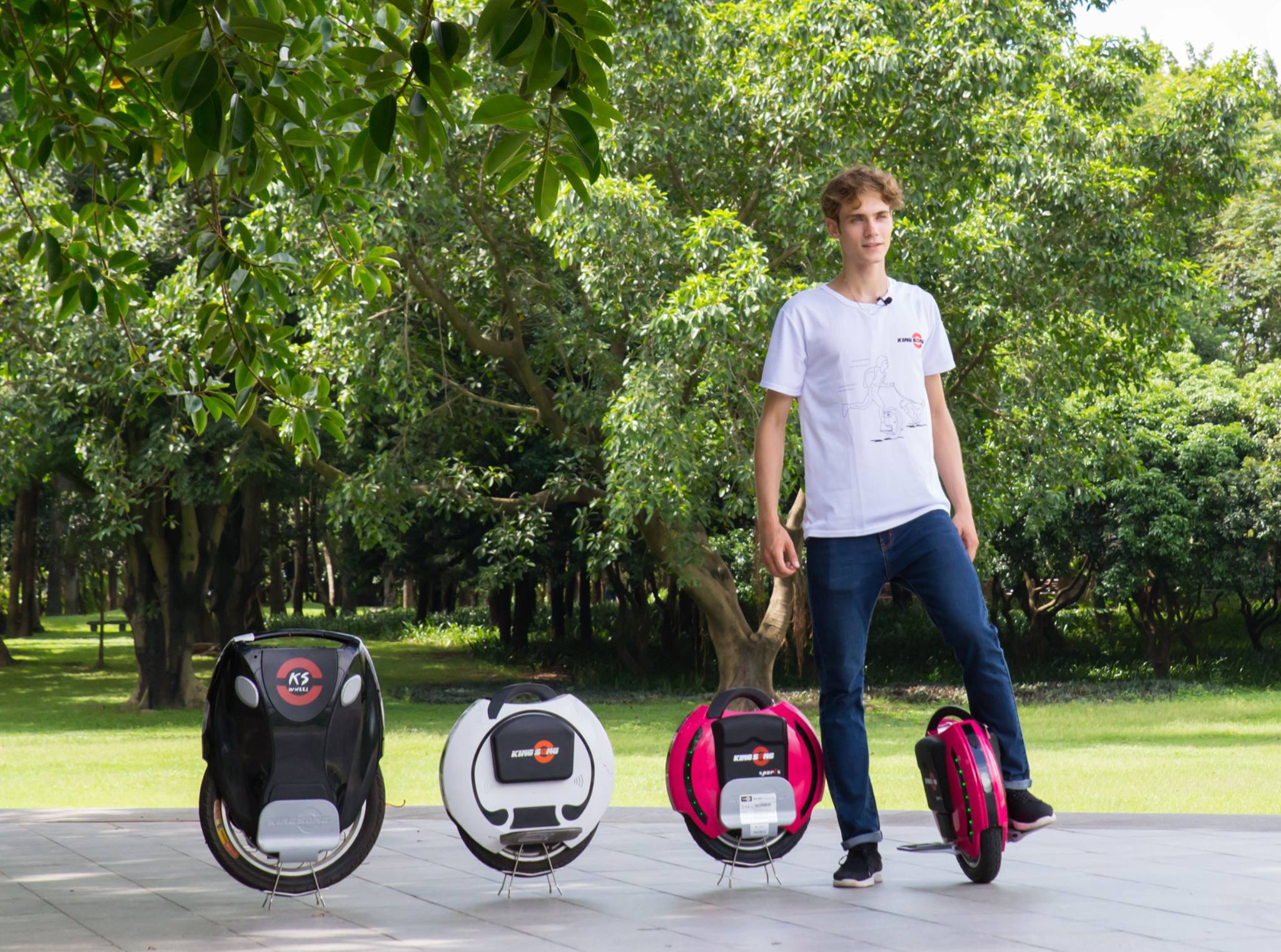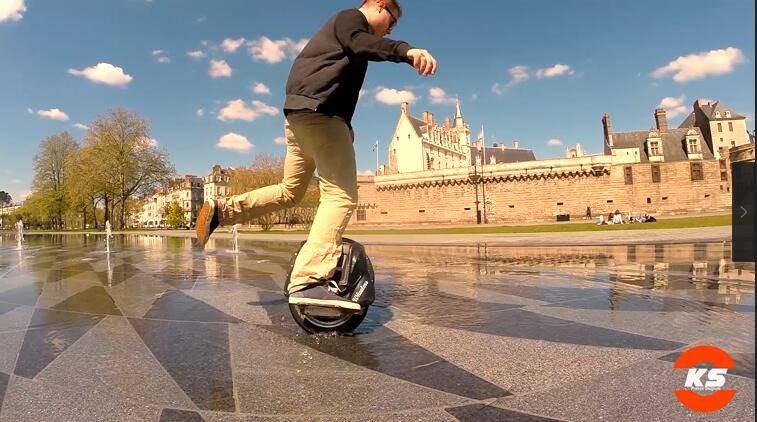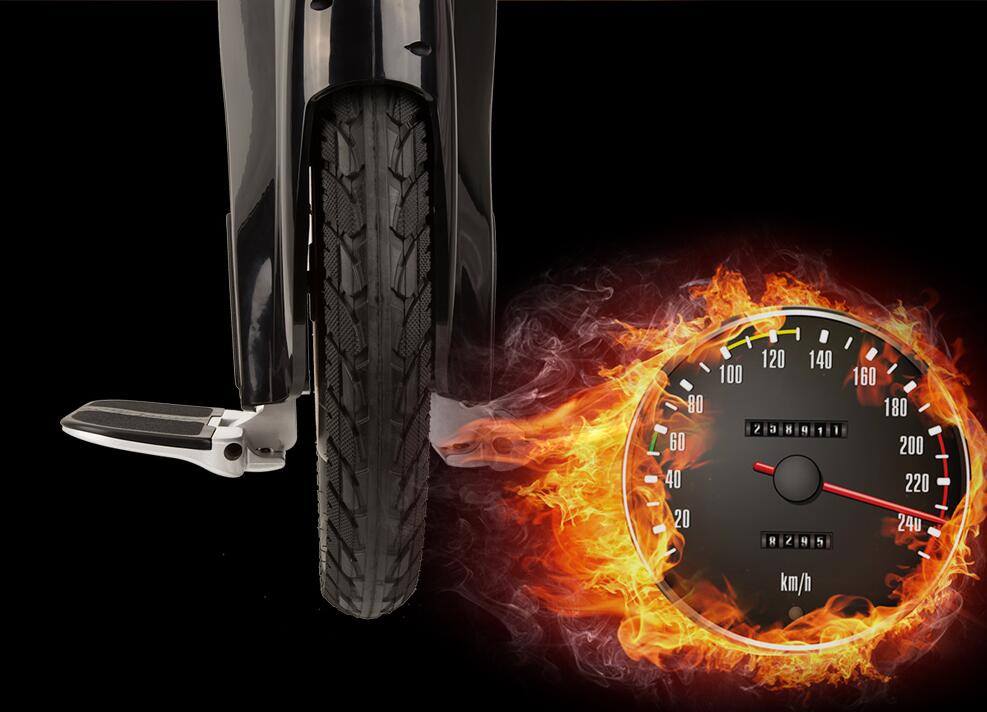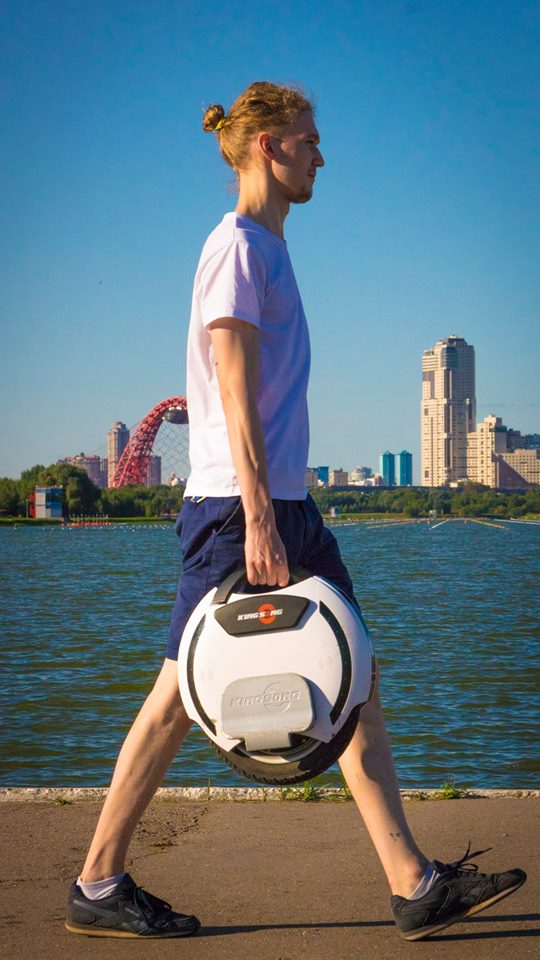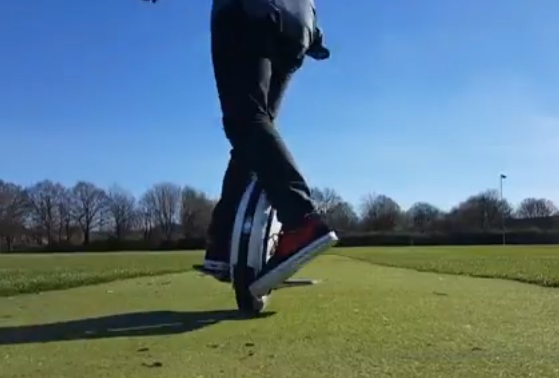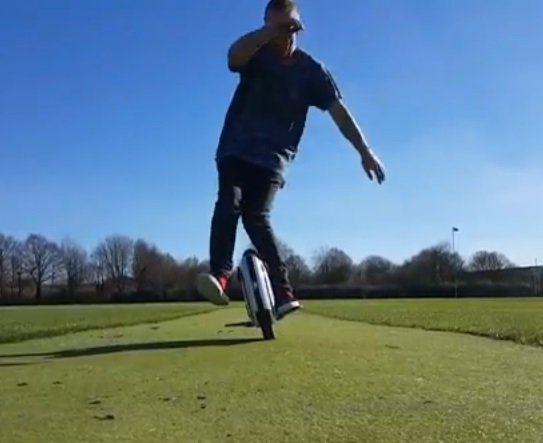 Specification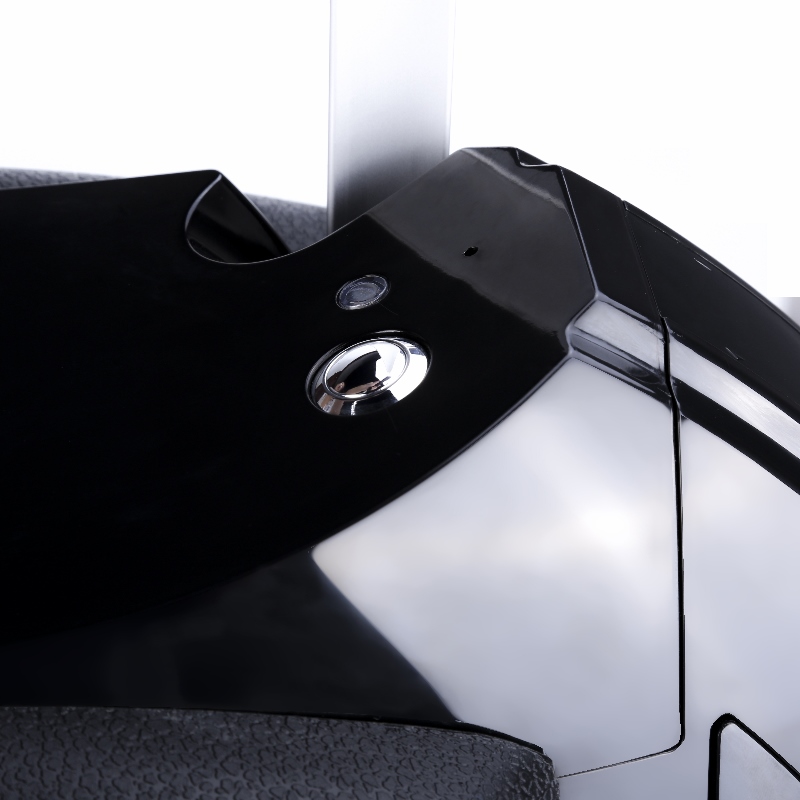 Material: ABS+PC
Removable Battery: 1036wh ( Original Top Quality Lithum battery )
Charging time: one charger around 7hrs, double chargers 3.5hrs
Mileage:around 105 km
DC charger: Input: AC 80~240 V, Output: 84V?2A
Top speed: 40 km/h , 50km/h after decode at above 200km mileage
Rated Power: 2000W
Maximum loading: 120kg
Maximum Gradibility: Around 35°
Weight: 48.5 lbs (22kgs)
Size:590(H) x 495(L) X 180mm(Thickness)
Available Color: White/ Black
Warranty
Manufacturer Coverage
SmartCare Protection (Optional)
Internal Parts†
1 Year
1 Year
External Parts

††

3 Months
1 Year
Battery

‡

6 Months
1 Year
Limited Labor

§

30 Days
1 Year
Shipping

*

Free 1-Way return
Free 2-Way included**
Replacement
Not Covered
Easy Claim Included, if we can't fix it.
†Internnal Components Includes internal electrical system including wiring, controller, motor etc. exclusing battery against manufacturer's defects on approved claims by the manufacturer.
††External components includes tire, tubes, remote, pedals, throtle, brakes, lights, fenders, handles etc against manufacturer's defects on approved claims by the manufacturer.
‡The battery is warrantied against manufacturer's defects, provided proper battery maintenance procedures/instructions are followed including i. not over charging, ii. not drianing below 15% while riding, iii. not storing or riding below freezing temperature, iv. maintain charging at least once a month while not in use.
§Labour charges are cost asscociated in repairing are covered against manufacturer's defects on approved claims by the manufacturer.
*Shipping if applicable, is free when item is returned back to the customer on approved claims against manufacturer's defects.
**Covered upto 3 claims, after that shipping is charged.
Warranty Limitations / Exclusion: Damage to the product from misuse and/or neglect, accidental damage, water/liquid damage, salt damage or from not adhering to the instructions in the Owner's Manual. Damage caused by exceeding maximum weight, attempting tricks or running into obstacles like curbs or walls, water or liquid damage or submerges into the water. Improper or invalid documentation, including but not limited to lack of a warranty sheet, original invoice or discrepancies on the invoice.
Download
How to Unlock you King Song Unicycle

View All
Close
3 Reviews
Years ago I searched for a vehicle that is compact and portable, something that has a good range, decent speed, non polutting and price point affordable. At that time the electric unicycle was not available. After years, one day while I was browsing the YouTube channel a video about electric unicycles came across. From that moment I wanted to own an EUC. I started with a 16" Ninebot One E+. A very good unicycle. However, in a fairly short time I outgrown this model and I was in search for something elese that has more range and power. This is how a ended up buying a Kingsong KS18L.I read probably all the existing reviwes about this wheel. Some of these reviwes are presenting pertinent views and some are just bias perceptions of this well designed and made product.Kingsong KS18L is a very safe wheel. From the factory comes with the maximum speed locked at 20km/hr. . After 600 km ridden the software unlocks and allows the rider to ride the unit at higher speeds. This is a very well thought ideea. A beginner needs in my opinion to ride close to 1000 km in order to become proficient.I use this particular wheel for commuting. My daily comute is 26 km. I can cover this distance based on my body weight(80kg) and terrain type(a combination of flat and fairly steep stretches) about 3 times without depleting the battery to a very low level. I have ridden this wheel in cold weather(- 10 degrees Celsius), during gusty winds and light rain. It handles everything. KS18L is well equipped, and the night lights are powerful, allowing a safe ride during the night time. It is not as nimble as a 16" wheel, but I personally find it very stable and maneuverable. After one year of ownership the trolley handle of my KS18L became defective. After a bit of research I found out that the telescopic arms of the first batch of units are not very durable. However, the heavy duty handle version can be purchased from various retailers. As a final thought I am going to say that this is a very good wheel and I recommend buying it. You will not be disappointed with your purchase. One more thing please, this is a cruiser wheel. For someone who wants more power and speed go with a GotWay MSuper or Monster.

First I owned various EUC like Inmotion V8 and GotWay Tesla, so I got used to fast speed. KS18L speed is definitely on the fast side, most of the time I ride it under 45 km/h which is super fast. It can go up to 50 km/h after unlocking the wheel. I love everything about the wheel, it's high quality and it's safer than my Tesla due to larger wheel size and build quality. The only cons is its size, it's not as easy to carry to public transit but I can do that with my other wheels. So if you commute far, want a safer wheel, want high speed without using public transportation, then this is the wheel. If you need to carry the wheel to public transit with fast speed but don't care about safety, then go for a 16 inch like the Tesla. If you just want to enjoy EUC as a causal entertainment, then go for the inmotion V8.

FAST.
View All
Close