Description
N10 with 10" Tube tire is a great new addition from Kingsong in E scooter world. N10 offer 40km/h speed and up to 45-50km range on one charge. Its 500W motor with max 1250W can climb easily and have lots of torque. Compared to Zero 9 500 W and Max G30 this device will blow your mind in a small price tag if you like speed and torque.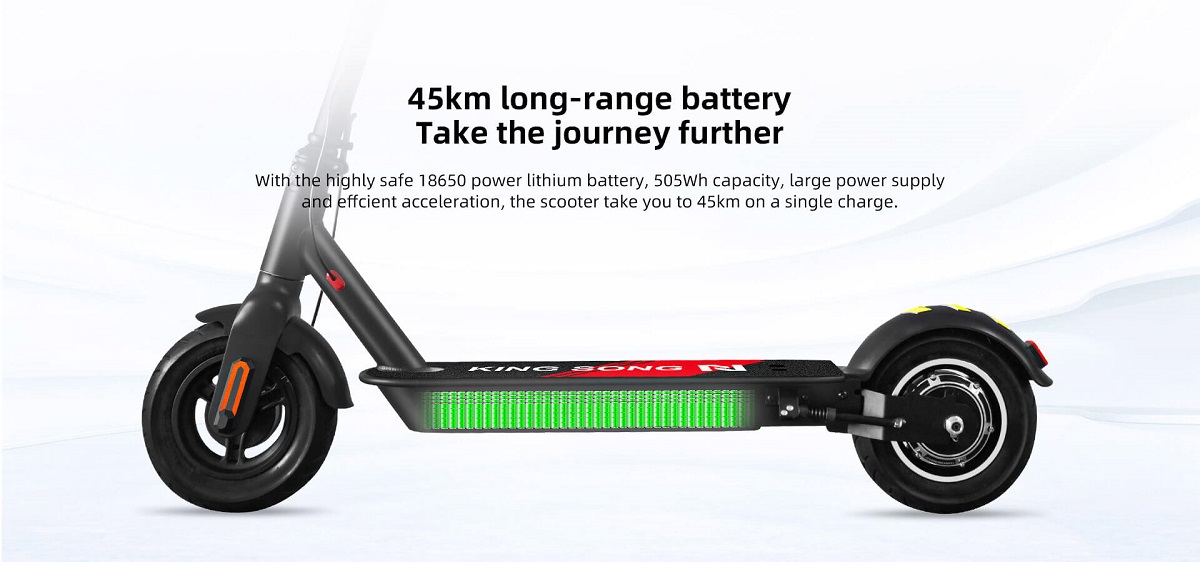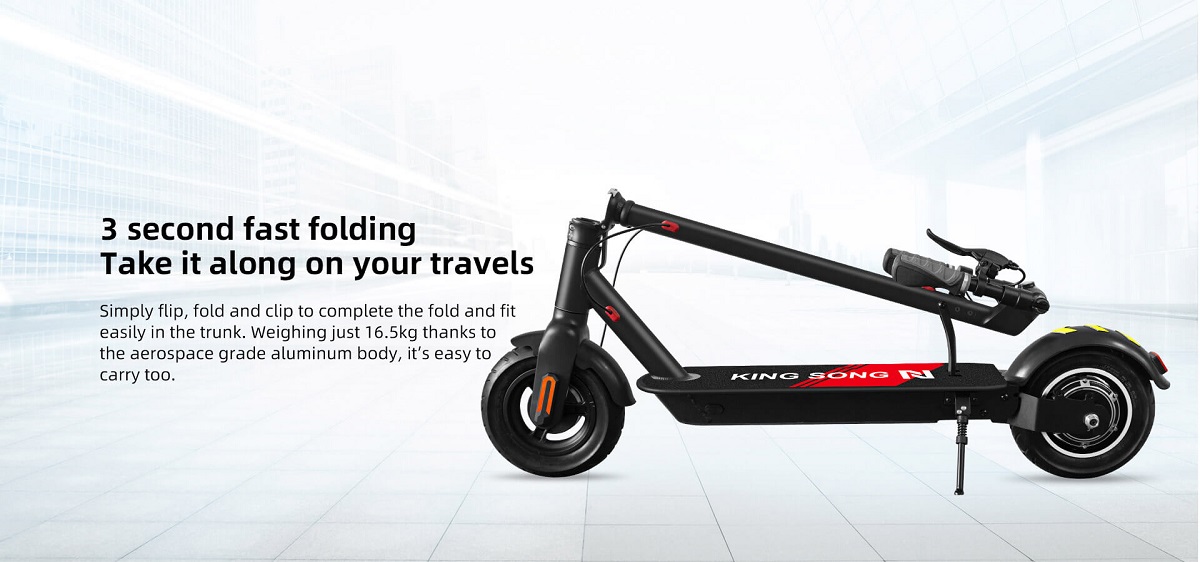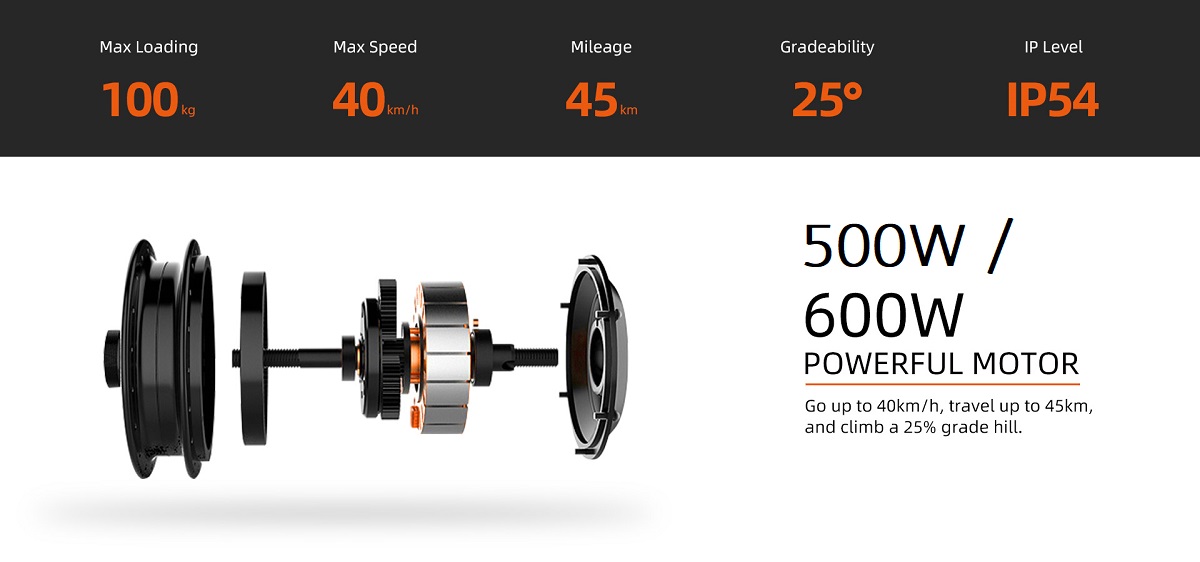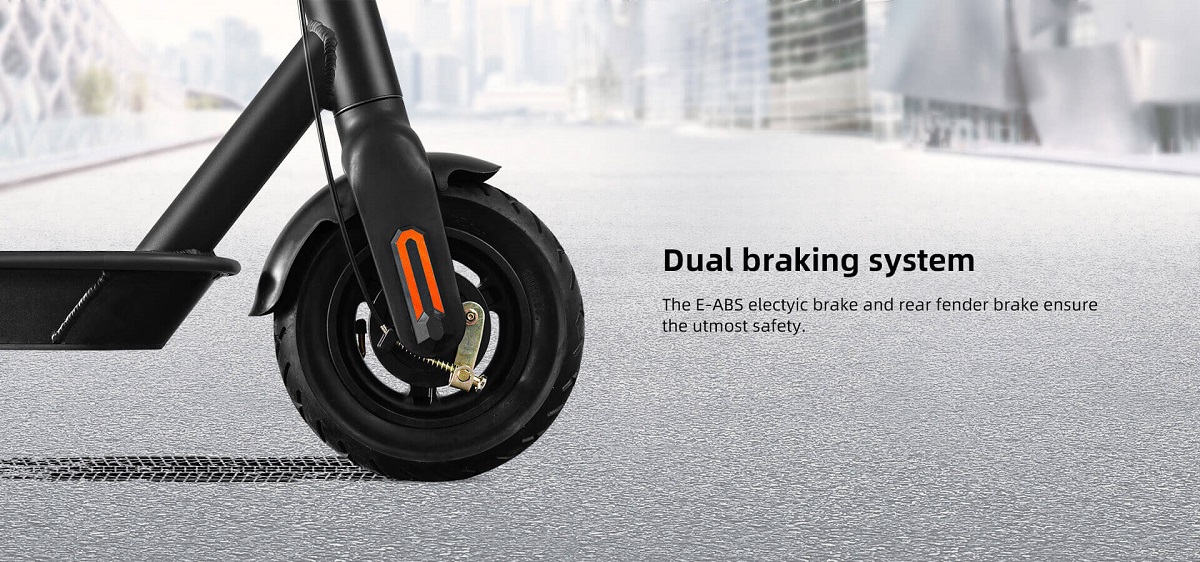 Specification
Model: KS-N10_10 inch
Tire Size: 10inch Pneumatic
Top speed: 40km/h
Mileage: around around 45-50km for 505wh
Climbing capacity: 25°slope
Battery capacity: 48V 505wh ( 13S3P) LG Lithium Ion Battery
Charging voltage: AC 100~240v
Charging time: around 5.5h
Illuminating light: 4W
Input current: 2-4A
Rated Motor power: 500W - Maximum power: 1250w
IP Rating: IP54
Net weight: 16.5kg
Produc size: 126*62*120cm
Foldable size: 126*20*53cm
Package size: 132*25.5*62cm
Max Load(kg): 100
Applicable age: 16-50
Applicable heigth(cm): 120-200
Alert methods: Mechanical bell
Accelerator: Press throttle
Braking system: EABS+ disc brake
Suspension: Rear spring suspension
Contents in the box: 1 x scooter, 1 x user manual, 1x 2Acharger
Warranty
Parts Warranty: 1 Year, 6 months on battery, 3 months on Tire /Tube and Accessories.
Labour Warranty: 1 Year Limited Warranty
Warranty and Service Offered by: Smart Wheel Canada 1.888.407.4997 Option 3
Warranty Limitations / Exclusion:
Damage to the product from misuse and/or neglect, accidental damage, water/liquid damage, salt damage or from not adhering to the instructions in the Owner's Manual. Damage caused by exceeding maximum weight, attempting tricks or running into obstacles like curbs or walls, water or liquid damage or submerges into the water. Improper or invalid documentation, including but not limited to lack of a warranty sheet, original invoice or discrepancies on the invoice
View All
Close