Description
Sleek & Minimalist Design:
This Ninebot Segway kickscooter is a practical riding alternative presented by Ninebot, designed in consideration for long distance KickScooter use, the saddle seat add-on works with all Ninebot KickScooter Series
Effortless Installation:
No additional drilling required to install the saddle seat. The saddle seat add-on works with Ninebot KickScooter by Segway Series (ES1, ES2, ES3, ES4).
Multiple Shock Absorption:
Designed for a more smooth KickScooter ride with thickened shock absorbing foam cushion saddle, seapost suspension, and dual shock absorbing balls, the Ninebot KickScooter saddle seat add-on makes a more smooth ride on all terrains.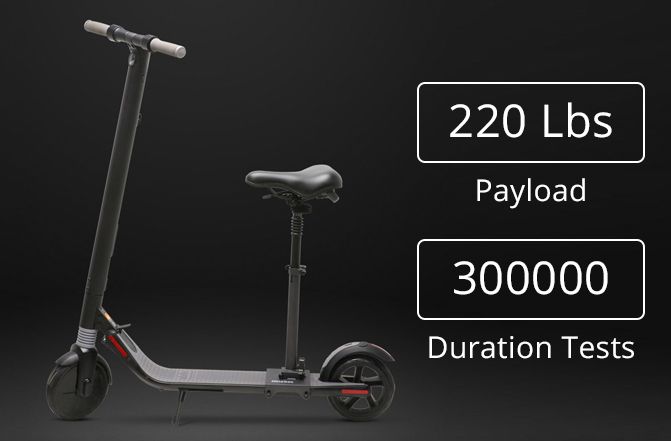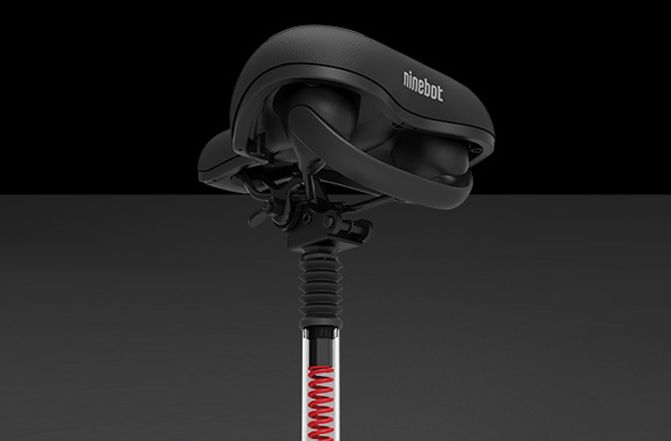 Detachable & Adjustable Cushion Seat:
Making riding more comfortable
High Quality Cushion:
High quality
, high-elastic foam cushion saddle seat materials provides
excellent comfort
Adopt coating process:
effectively avoid the direct contact between the leather surface and the foaming, leading to the aging reaction, and also enhance the bonding effect between the plane and the foam, and improve the comfort and service life of the seat cushion.
Easy to install and remove
from the KickScooter deck. Users also have the option to fold the saddle seat add-on that's secured on the KickScooter. Portable and convenient to fold and store in your car trunk. Take it wherever you go with ease.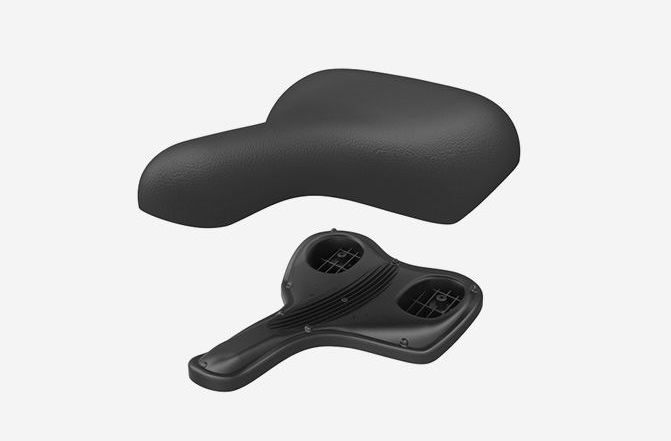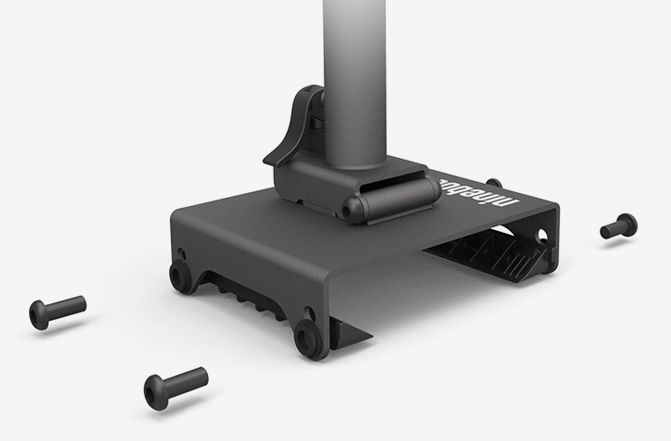 Specification
Size: 8.7 × 10.6 × 26.8 inch (220 × 270 × 680 mm)
Weight: 5.5 lbs (2.5 kg)
Material: Steel, aluminum alloy
Color: Black
Height Adjustment Range: 20.1–24.8 inch (51–63 cm)(The height from the ground to the scooter pedestal to the top surface of the seat cushion)scooter pedestal is not included in that from the
Saddle Material: Highly-elastic foam sponge
Saddle Forming: Vacuum forming
Maximum Load: 220 lbs (100 kg)
Installation Toolkit: Screw ×4; Spring Washer ×4; Flat Washer ×4;Plastic Locking Outer Hexagon WrenchBlock ×2; Inner Hexagon Wrench;
Warranty
Parts Warranty: 90 Days
Due to nature of the parts, if parts are not used, installed of used according to manufacturers manual, warranty will void. Returns are only acceptable if parts are unused.
---
Authorized Warranty and Support Contact:
Smart Wheel Canada
Call 1.888.407.4997 option 3
Warranty Limitations / Exclusion:
Damage to the product from misuse and/or neglect, accidental damage, water/liquid damage, salt damage or from not adhering to the instructions in the Owner's Manual. Damage caused by exceeding maximum weight, attempting tricks or running into obstacles like curbs or walls, water or liquid damage or submerges into the water. Improper or invalid documentation, including but not limited to lack of a warranty sheet, original invoice or discrepancies on the invoice.
View All
Close