Description
Become drift master in your neighborhood and enjoy unending thrill and fun with the SmartKart 4 Drift! This new SmartKart 4 hoverkart is designed to fit all sizes and types of hoverboards and turns your hoverboard into a whole new drifting machine. Comfortable Bucket seat and fully adjustable handle bars and hand grips will keep you going for hours. A perfect hoverboard seat attachment for everyone in the family.
An absolute must-have for all hoverboard riders!
Go Crazy 360° spins with the SmartKART DRIFT, until you become dizzy. This action accessory is compulsory for every drift and spin fan!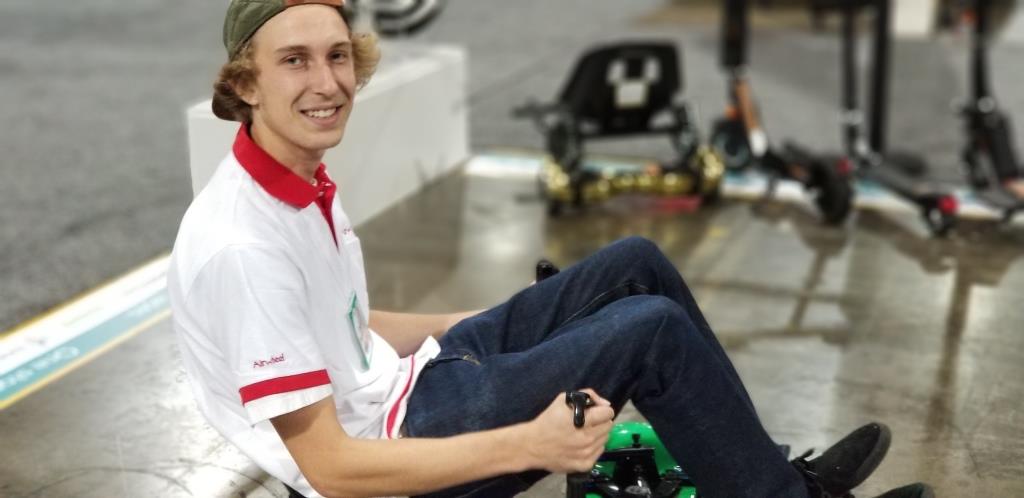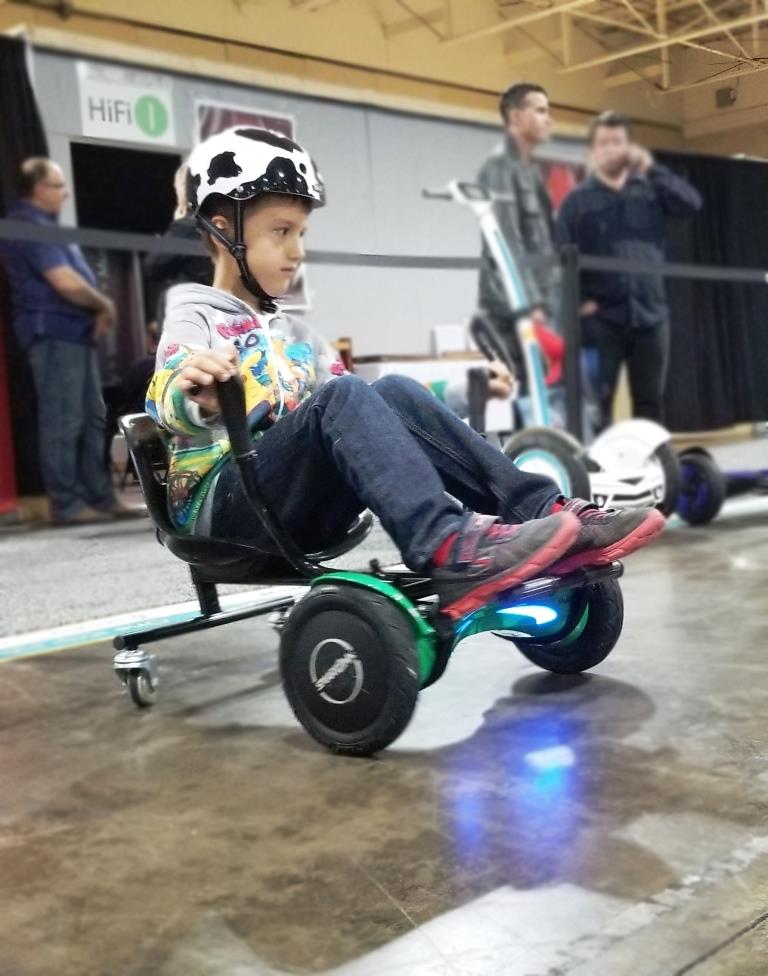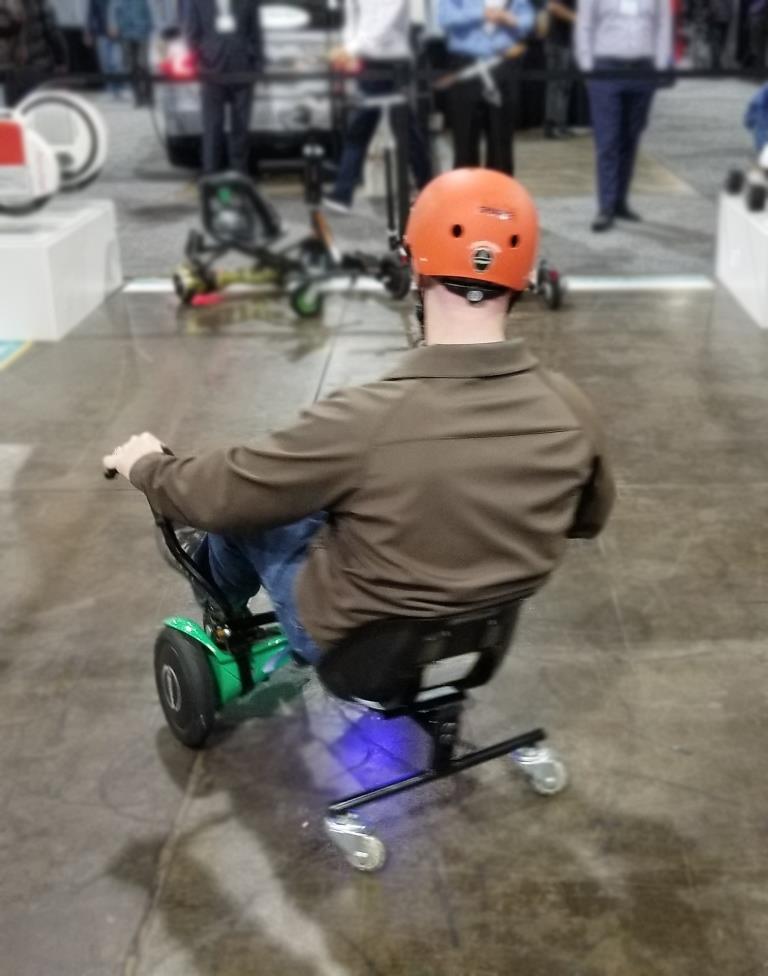 Specification
Go Drifting! With the SmartKart 4 Drift hoverboard kart, you can now transform your hoverboard into your very own Go-Kart / Drift-Kart! Perfect for thrill-seeking adults and adventurous children alike, the SmartKart Hoverkart offers unending fun on packed sand, asphalt, concrete, grass, dirt, or any other smooth surface. The unique drift design, featuring a powder coated higher gauge steel frame with a high-precision swivel casters in the back, delivers a flawless control and riding experience.The SmartKart attaches to your hoverboard in just seconds, giving you the freedom to switch to fun anywhere, anytime.
Ultimate Performance: The SmartKart features a state-of-the-art frame with a nearly non-existent turning radius that makes it extremely fun to ride and drift!
Easy Setup: Transform your hoverboard into a go-kart / drift Kart in just seconds! Simply snap the SmartKart onto your hoverboard and you are ready to ride. A detailed assembly instructions and the tools required for the assembly (Allen wrench, wrench) are included.
Customized Fit: Adjust your SmartKart's frame foot length, seat position, and handlebar angle for a comfortable riding experience tailored specifically to your liking. The SmartKART DRIFT can also be used by children, thanks to its 6-step adjustable rod. The Driftkart also offers enough leg clearance for people up to 1.90, and the Driftkart can easily be transported with just 6.5 kg.
Compatibility: The SmartKart is compatible with any hoverboard that features 6.5 / 8 / 9 / 10 inch wheels.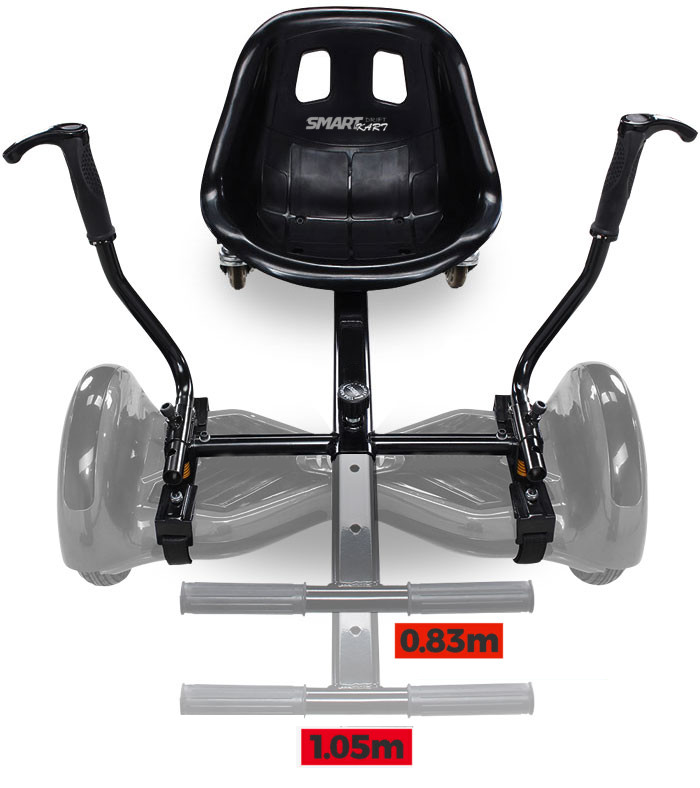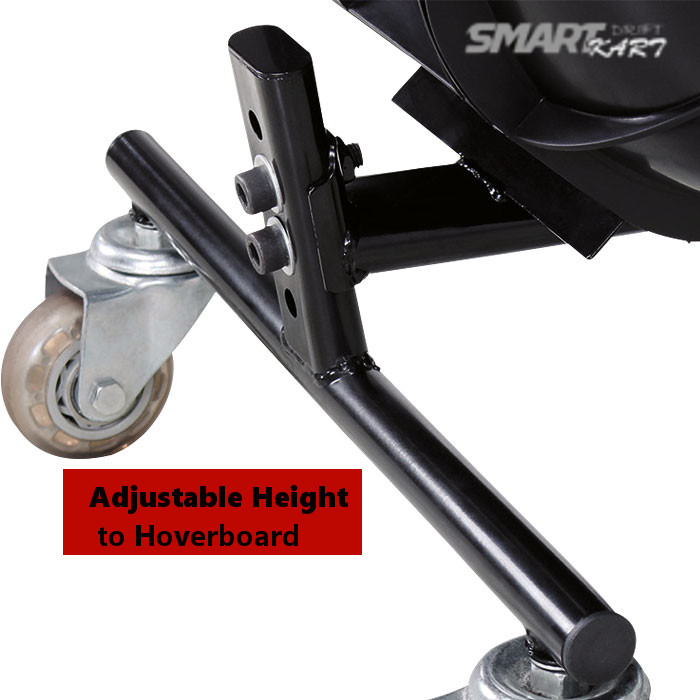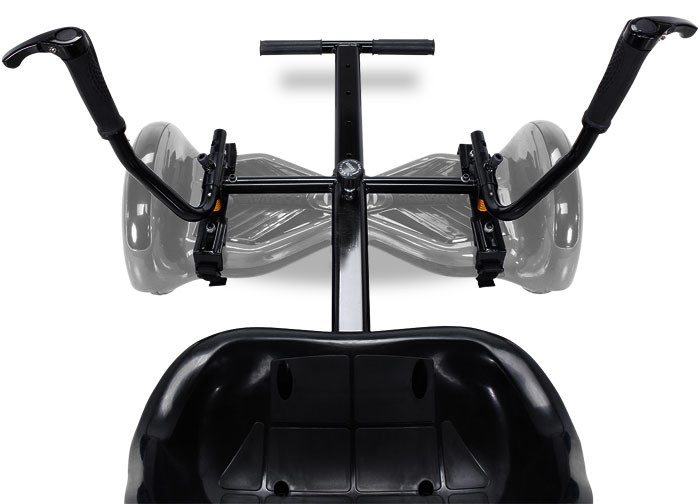 Product Dimensions: 106.0 x 62.0 x 52.0 cm
Seat Size: 44x34x34 cm
Maximum Load: 120KG
Handle: 2 - stage adjustable, depending on body size
Footrests: 83 - 105 cm 6 - step adjustable
Seat height from ground: Adjustable
G.W / N.W: 7.9KG / 6.5KG
Package Size: 65.0 x 48.0 x 19.0 cm
Tire / Wheel: Solid Rubber two Swivel Wheels
Material: High quality steel
Included in the Box: Instruction Manual, Tool kit & Assembly
Warranty
Parts Warranty: 90 days
Labour Warranty: 90 Days
Warranty and Service Offered by: Smart Wheel Canada 1.888.407.4997 Option 3
Warranty Limitations / Exclusion:
Damage to the product from misuse and/or neglect, accidental damage, water/liquid damage, salt damage or from not adhering to the instructions in the Owner's Manual. Damage caused by exceeding maximum weight, attempting tricks or running into obstacles like curbs or walls, water or liquid damage or submerges into the water. Improper or invalid documentation, including but not limited to lack of a warranty sheet, original invoice or discrepancies on the invoice
View All
Close
2 Reviews
This is a hilarious attachment for my swagtron hoverboard. Basically turns it into a fast and furious drifting machine on my street.

Cottage delight for the kids
View All
Close