Description
Airwheel Q1 Electric Unicycle is the first Self-Balancing Electric Unicycle with twin wheels, making it more more stable and easier to get balanced.

Q1 is the smallest and lightest model with 12 wheel hub in Q-series. Its nice and cute design makes it the best options for ladies and for children. Protective foam at both sides makes it more comfortable for riding.

Airwheel is the state-of-the-art means of transportation adopting aerospace attitude control theory, fuzzy software algorithm and gyroscope system to maintain balance by leaning forward and backward. Riders can control the scooter to go forward, accelerate, decelerate, brake, etc. by leaning forward or backward. Similar to the techniques of riding a bicycle, riders achieve balance via slightly tilting sideways. The wheel is the ultimate personal transportation device. Small, simple to operate, and you can carry it like a briefcase into classrooms, offices and restaurants or onto the subway, bus, train or airplane. It is very lightweight, as little as a student's backpack or a professional's briefcase.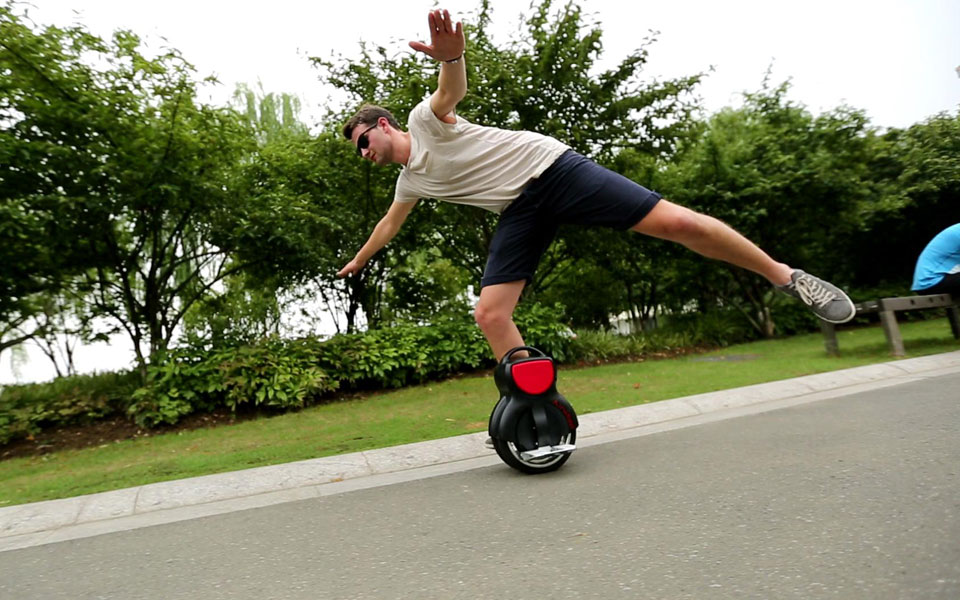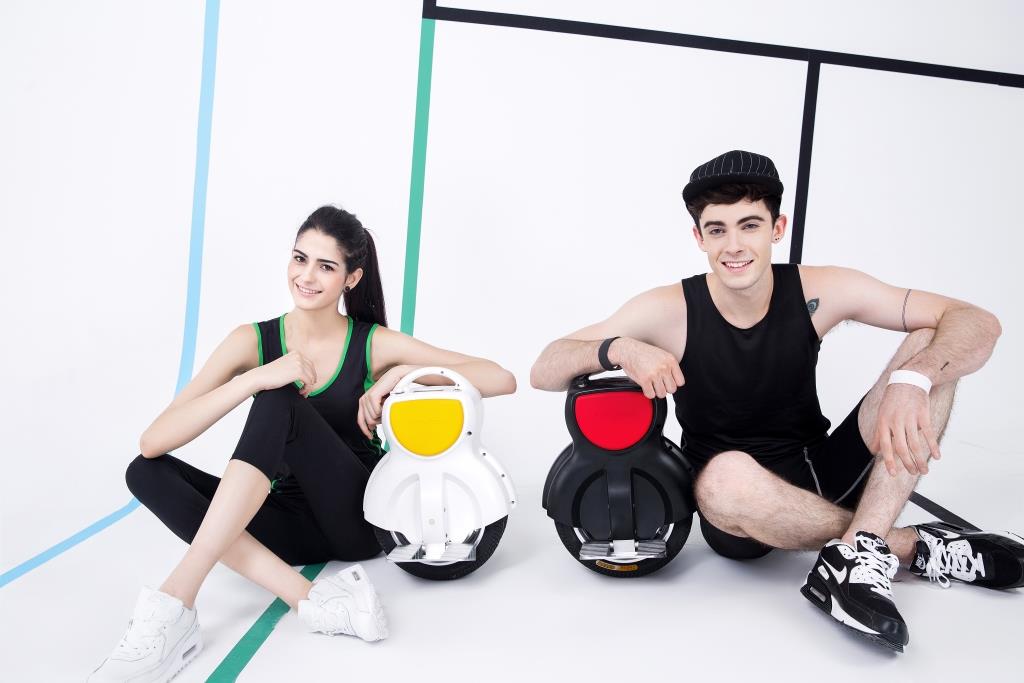 Specification
• Durability, waterproof and dust proof! How much better can it get?
• Two 11.6" tires that can take you where you need to go, travelling at a maximum speed of 18km/h you can go approximately.
• The unit alone weighs 22lbs (10.6kg) and can handle 264lbs (120kg).
• With a 170WH battery it takes 2 hours (120 minutes)
• Powered by the most advanced processor worldwide: Top architecture and significant performance improvement, capable of processing 1024 flops per second and monitoring real-time data.
• Riders can control the vehicle to go forward, accelerate decelerate; brake, etc. by leaning forward or backward. Super Portability Lighter, more portable and space-saving Q1 fits easily into your trunk.
• Tilting protection kicks on when the tilt is over 45° sideways.
• Safety measures are put in place for low battery and speed, once each hit a certain point speed will be decreased.
Warranty
Parts Warranty: 1 Year, 6 months on battery, 3 months on Tire /Tube and Accessories.
Labour Warranty: 1 Year Limited Warranty
Warranty and Service Offered by: Smart Wheel Canada 1.888.407.4997 Option 3
Warranty Limitations / Exclusion:
Damage to the product from misuse and/or neglect, accidental damage, water/liquid damage, salt damage or from not adhering to the instructions in the Owner's Manual. Damage caused by exceeding maximum weight, attempting tricks or running into obstacles like curbs or walls, water or liquid damage or submerges into the water. Improper or invalid documentation, including but not limited to lack of a warranty sheet, original invoice or discrepancies on the invoice
View All
Close