Description
Airwheel S5 Electric Two Wheel Self Balancing Scooter
The Airwheel S5 680WH scooter might make you think of an SUV that's because the tires are 16"! Take hold of the handle bar and step on up, the self-balancing technology will kick in as soon as you take the first step. The handle bar has a built in LED display screen which can tell you your speed, battery status, distance you've traveled and the temperature. The S5 comes with LED head lights and back lights, plus break lights. Ride anytime, anywhere!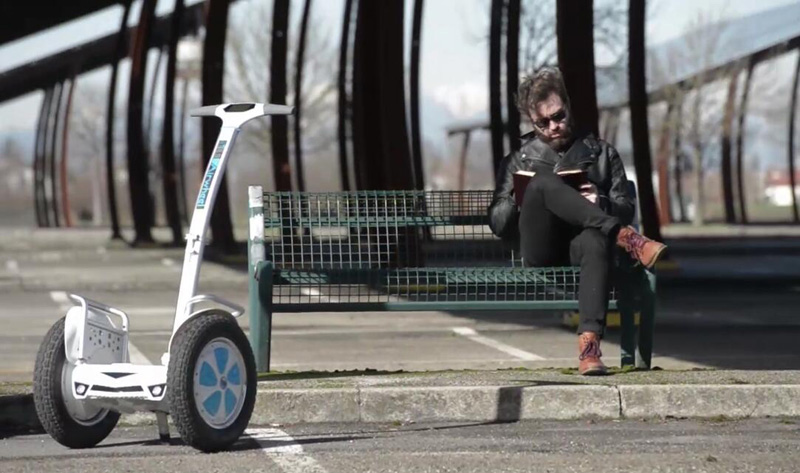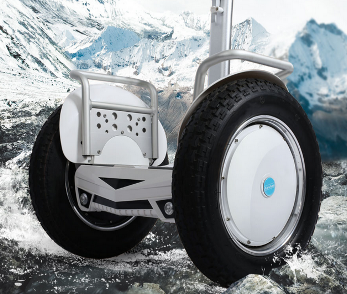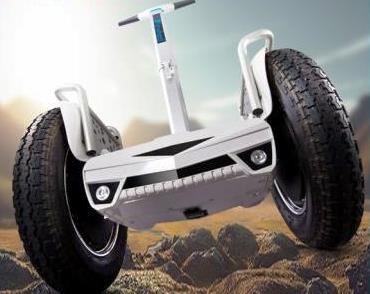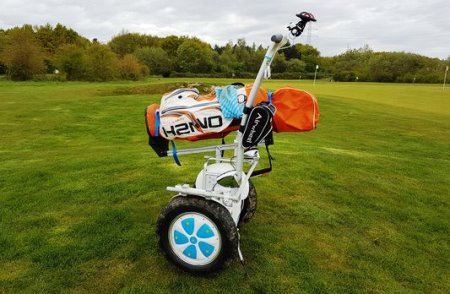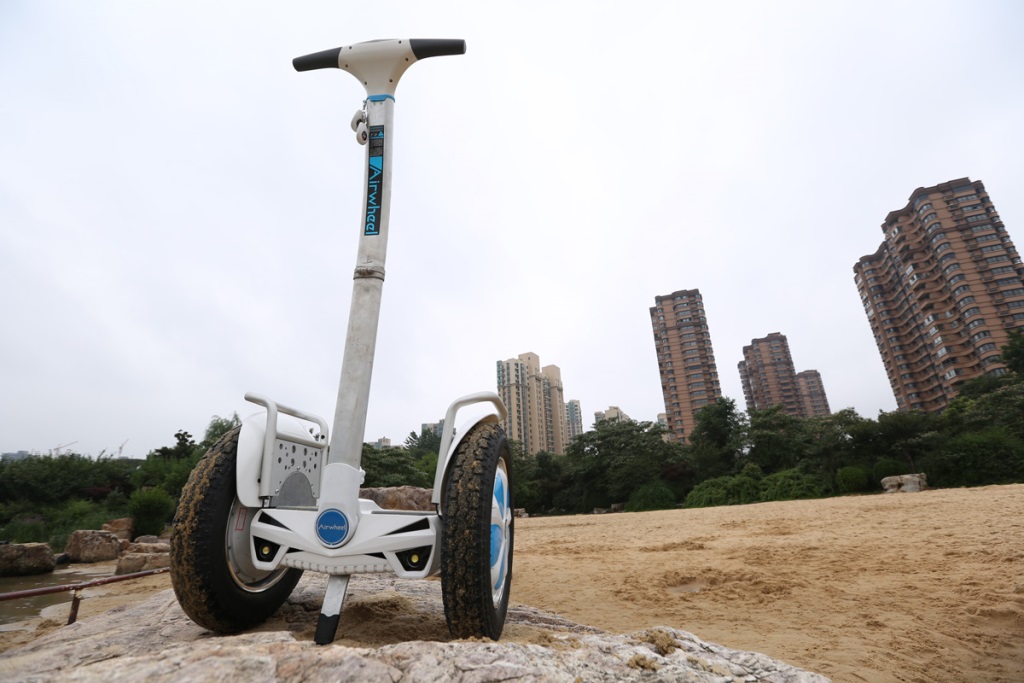 Specification
Wider screen, more information
LED display panel with a wider 4-inch screen. For rider's convenience to display more information including speed, temperature, battery level, mileage, etc.
Light & long-lived. Made of special aviation aluminum alloy, the structure of S5 is lighter and sturdy.
For those who always wants the special. Airwheel S5's special fender holder is made of aluminum alloy materials used in aviation and very functional with great capacity.
Brilliant and vibrant design
Modern & stylish. With it's modern form inspired by Lamborghini and SUV metal holders, S5 is gonna give you a new lease on life.
Smaller yet more efficient lithium battery
Mounted Panasonic lithium battery, weighs 5kg and can be used for 5 years. It can store 680wh power with a 8 hours charging time and can be recharged 1800 times.
Four-fold protections to guarantee your safe riding. Multiple protections including speed limit protection, low battery protection, tilting protection, battery protection, voice alert, safeguard your every ride
Max. Speed: ~17 Km/h (Adjustable through App) ~10 mph
Safe Climbing: Angle About 15° (riders weighing 130lbs get up to 18°)
Battery: 680Wh
Tire Size: 16inc
Weight: 75 lbs
Temperature: -10°C ~ 40°C (best at 20°~30°C)
Weight Limit: 260 lbs
Charger Voltage: AC220V50-60Hz
Charging Time: About 240 mins
Height 1330mm
Length 650mm
Width 660mm
Suitable Height: 5 ft - 7 ft
Display Panel: Battery/Mileage/Speed/Interior Temperature/Headlights Indication
Lights: 2 headlights
Warranty
Parts Warranty: 1 Year, 6 months on battery, 3 months on Tire /Tube and Accessories.
Labour Warranty: 1 Year Limited Warranty
Warranty and Service Offered by: Smart Wheel Canada 1.888.407.4997 Option 3
Warranty Limitations / Exclusion:
Damage to the product from misuse and/or neglect, accidental damage, water/liquid damage, salt damage or from not adhering to the instructions in the Owner's Manual. Damage caused by exceeding maximum weight, attempting tricks or running into obstacles like curbs or walls, water or liquid damage or submerges into the water. Improper or invalid documentation, including but not limited to lack of a warranty sheet, original invoice or discrepancies on the invoice
View All
Close