Description
Inmotion V10F Electric Unicycle ( EUC )
The power you crave in an incredibly sleek package. The Inmotion V10/V10F series from Inmotion are among the most advanced and thinnest electric unicycles ever. The narrow profile means you can enjoy more control and comfort especially when mounting or dismounting. With its high-mounted pedals and tight maneuvering, deep turning just became effortless and without fear of the dreaded pedal-scrape!
With industry-leading power (over twice the power of InMotion V8 and Solowheel Glide 3), a dramatic increase in top speed and range, and the peace of mind that comes with InMotion's attention to quality control and safety, the Inmotion V10F electric unicycle is an easy choice if you want the best wheel available today.
Beyond the Specs: 2000W of sustained power and incredible range are great assets in any EUC ride, but InMotion believes that's only part of the picture - nothing should come at the expense of superb riding dynamics. That's why the Inmotion V10F was engineered from the ground up to consider weight distribution, pedal-to-axle ratio, pedal height, overall body height, and the ultra-slim body width especially. The end result is an e-unicycle that performs and rides just as good as it looks.
The large 16'' wheel offers a smooth experience on almost all terrain. The extendable handle bar makes your V10F easier to drag when you are not riding, so that you'll never get stuck carrying your ride. Its tall & slim design offers ergonomics like no other. You can mount and dismount with ease and stop and go in total comfort. Its high pedals give you incredible maneuverability and best-in-class turning radius without your pedals touching the ground. A bright headlamp, and it's fully adjustable side LED lights ensure that you'll see and be seen on the road ahead when you want. Compatible with new Inmotion / Solowheel app for iOS and Android, riders have access to live-stats, calibration, diagnostics, light customization, new ride modes and much more with this V10F Inmotion.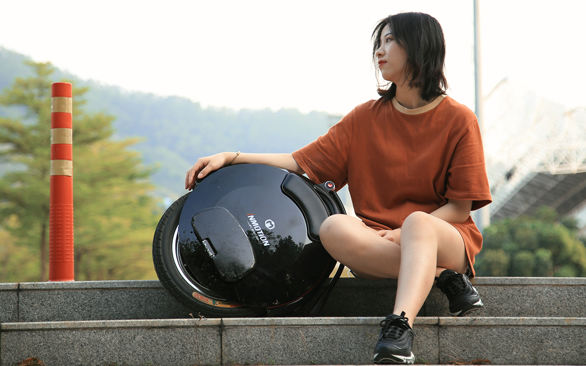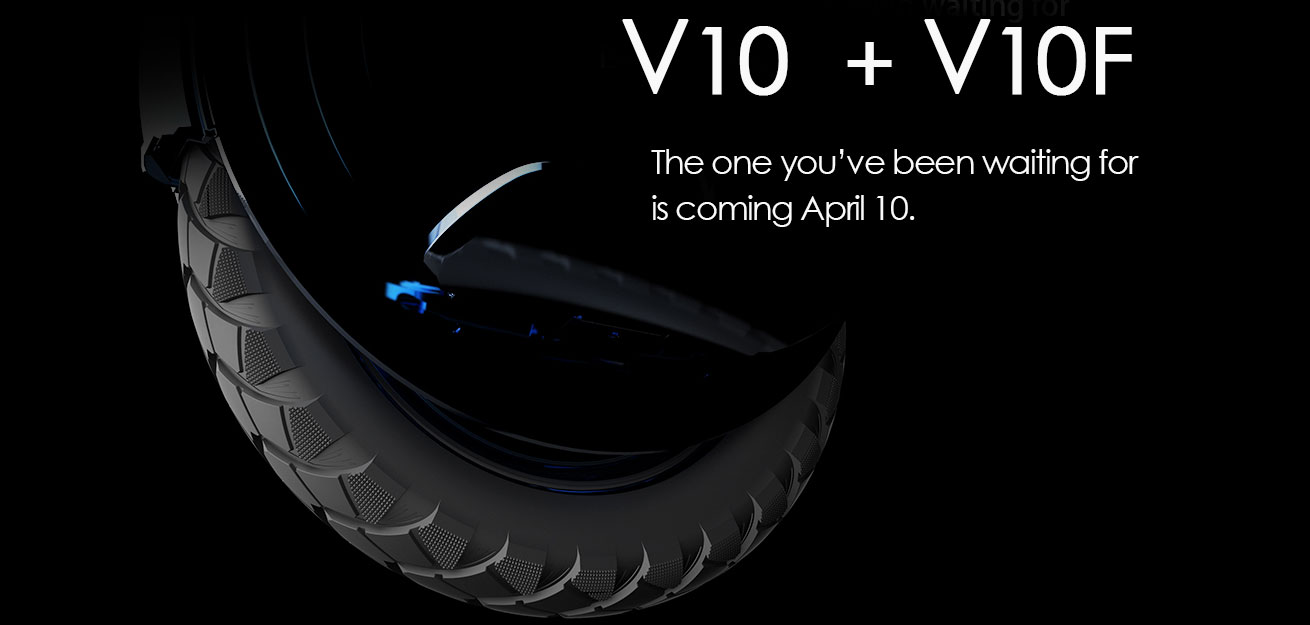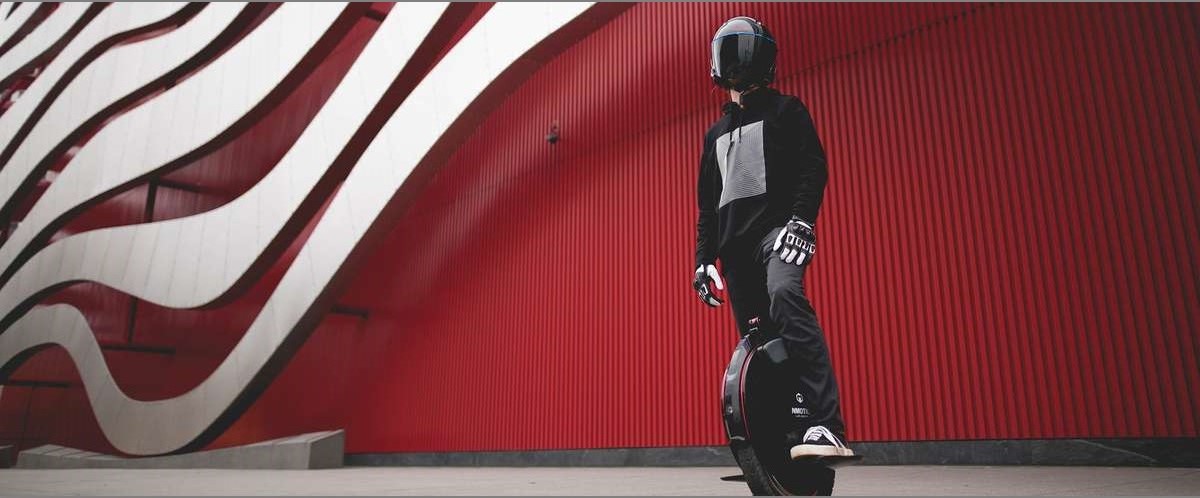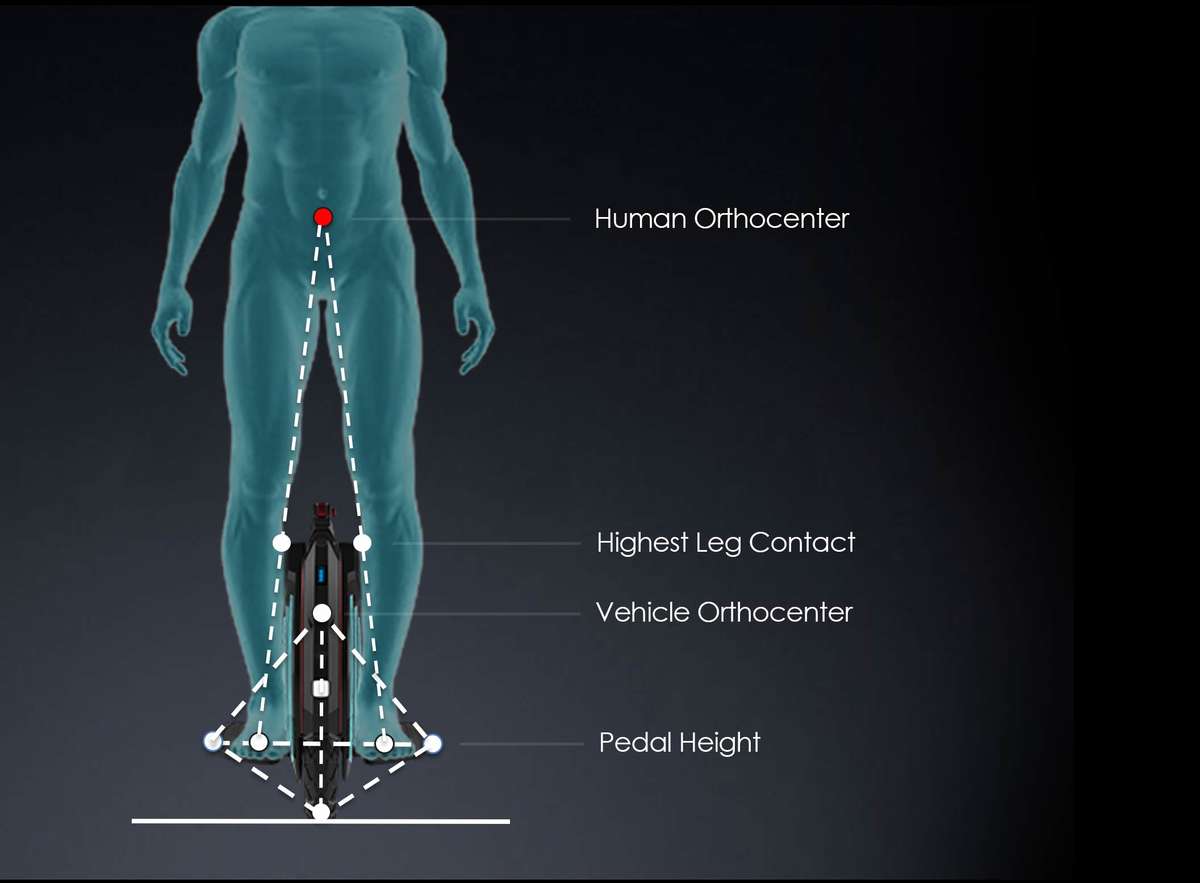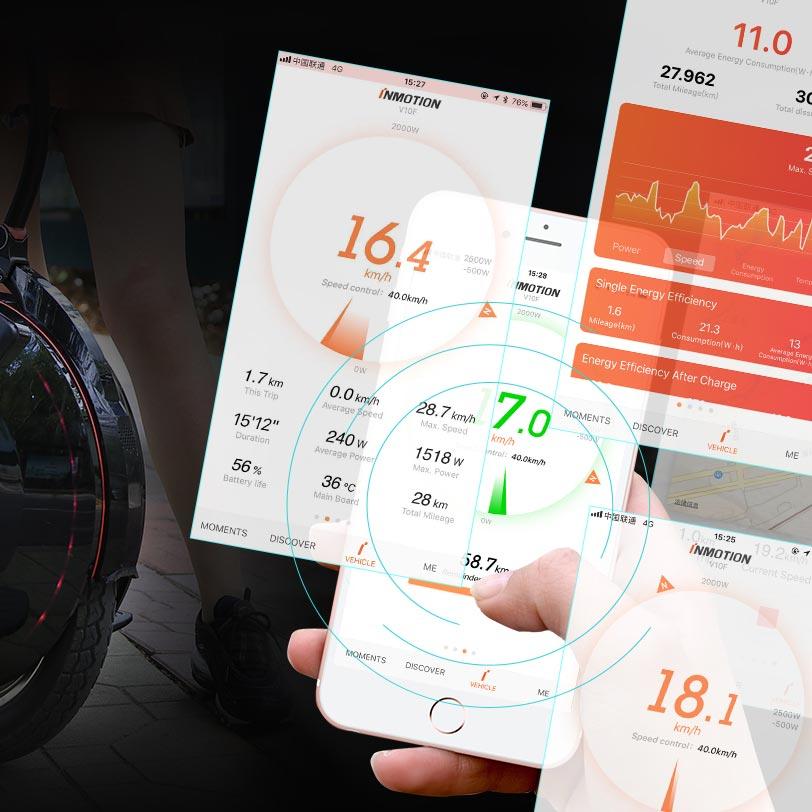 Specification
Human-Centered Engineering
V10 was built from the ground up with the primary goal of retaining the best possible ride dynamics. After all, what good is incredible performance without the ability to fully control it?
Seasoned electric unicycle riders come to the same conclusion as InMotion's engineering team: a slim body provides not only better control of the machine but also much more natural mounting and dismounting.
Designing a high-powered electric unicycle that is not only thin but also packed with a massive 960Wh battery pack was already a tough challenge, and our engineers wanted to make sure they achieved this goal with great care applied to weight distribution to avoid a "top heavy" feeling.
V10's industry-leading pedal height helps to bring all of these benefits together, and with our research applied to how all of these elements work together, you'll find that the result is simply a natural, comfortable ride with the ability to maneuver like nothing else in its class.

Range: V10F 55-62 miles max (89-100)
Motor Power: V10F 2000W (sustained for long periods, can peak much higher)
Battery: V10F 8.8AH 960WH
Charging Time: V10F 8 hours
Climbing Angle: 30 degrees
Removable Battery:

Yes - Consumer Removable
Body Material:

Polycarbonate & ABS
Pad / Deck Material:

Aluminium Alloy
Front Head Light(s):

Yes, 1 Head Light
Rear Light(s):

Yes, 1 Rear Light
Smart Connectivity:

Bluetooth APP
Charger Output: DC 84V* 1.5A
Active cooling system for high-performance internal components
Lights: front, rear, and side LED (fully customizable in app, can be turned off with or w/o app)
Advanced in-app statistics give you access to data to track your performance and usage habits
Engineered from the ground up for optimal weight distribution and uncompromising form factor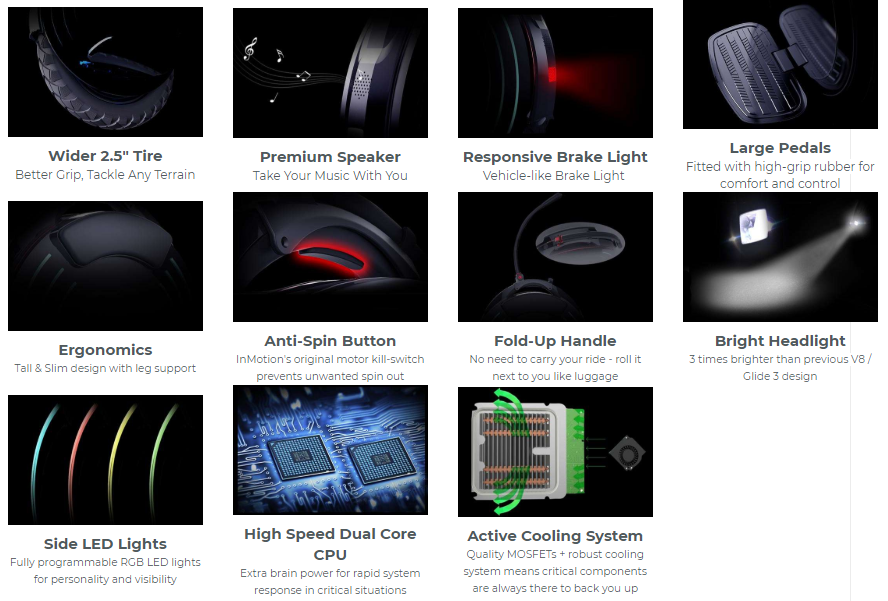 View All
Close
Warranty Information
Parts: 1 Year Limited Warranty | Labor: 1 Year Limited Warranty | Limited Warranty is only against approved manufacturing defects | Warranty Limitations / Exclusion: Damage to the product from misuse and/or neglect, cut outs, accidental damage, water/liquid damage, salt damage or from not adhering to the instructions in the Owner's Manual. Damage caused by exceeding maximum weight, attempting tricks or running into obstacles like curbs or walls, water or liquid damage or submerges into the water. Improper or invalid documentation, including but not limited to lack of a warranty sheet, original invoice, or discrepancies on the invoice.
View All
Close
7 Reviews
The best EUC for everyday needs

Got Inmotion V10F as my 1st wheel. As for today did only 55 km on it and can say that it's a Great Wheel. The learning process took approximately 1.5 hours and after 2 training sessions was able to ride with enough level of confidence. [Note 1: during the learning process, I did not drop the wheel even once, so zero scratches on it. Note 2: before buying the wheel I spent 2 months on the balance board and believe it helped a lot]. I highly recommend the product and Smartwheel.ca. I will buy my next wheel from Smartwheel.ca as well.

Note: This is an ideal training wheel. Also extremely nimble (great for tricking and getting through obstacles). If you are looking for something to cruise around roadways, you will get comfortable with the top speed very quickly and may be frustrated not being able to go over 40km/h. I got the gotway rs19 soon after this wheel just to cruise at speed and for the long haul. But I would never give up this wheel. It is ideal to learn riding on one leg, backwards, and very hard cornering/weaving. Lack of suspension makes higher jumps or stairs hard on the knees.

Je suis très satisfait de ma roue, cependant j'ai quelque petite question en ce qui concerne l'autonomie et les pédales. Sur votre site vous annoncer 100km d'autonomie alors que je ne peux pas faire plus que 67 km. Pour ce qui est des pédales, j'ai du régler l'angle horizontale à 8.0 degré, et même avec cette valeur, les pédales sont légèrement inclinées vers l'arrière. Est-ce normal ?

the v10f is amazing and a perfect beginner wheel. it is very durable. top speed is 40km/h which i am very happy with as i rarely need to exceed that speed. shipping was fast and i am happy with the customer service from smartwheel.ca

Since it's my first wheel I took a gamble choosing the V10F, but wasn't disappointed. It's smooth on acceleration and braking, it's not nimble as I thought it would be, but still able to make tight turns. I use this one for the time being and probably will buy a more sporty zippy one if I get tired.

Great starter wheel. Excellent service.

The V10F is turning out to be a great wheel to learn to ride EUCs on. Got cruising on Day #1. Smart Wheel was easy to deal with and delivered everything fast and as expected. I'd buy another InMotion wheel from SW Canada again without hesitation.

I'm impreessed on how this little thing carries my weight (100kg). Am still learning from it, and can't wait to be using this everyday commute.
View All
Close