Description
The Upgraded Veteran EUC - Sherman Max 20"
Main highlights:
3,600Wh battery pack (a 400Wh upgrade over previous version)
2,800W motor with 20% more torque than original
Low RPM over-current protection
Yhicker 10AWG motor phase wires
New pedal bracket design
The Veteran's debut electric unicycle: "Sherman". With a name inspired by a tank, it sets the bar for performance and durability in EUC's.
With a massive 3600Wh battery and 2800W motor, Veteran Sherman Max EUC is making vibes for people who want an off-road extreme sports machine.
A roll cage to protect the wheel and first of its kind wheel with an integrated dashboard display, it is expected that Veteran Sherman 20" electric unicycle will set a new bar for off road riding.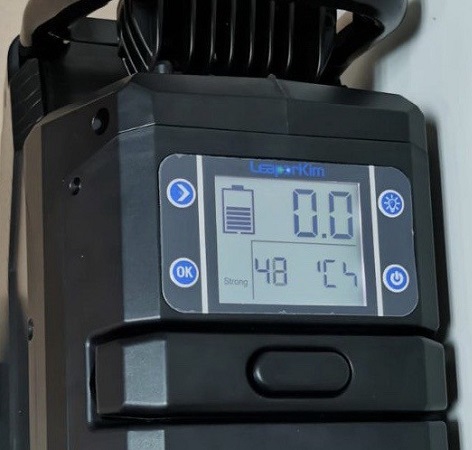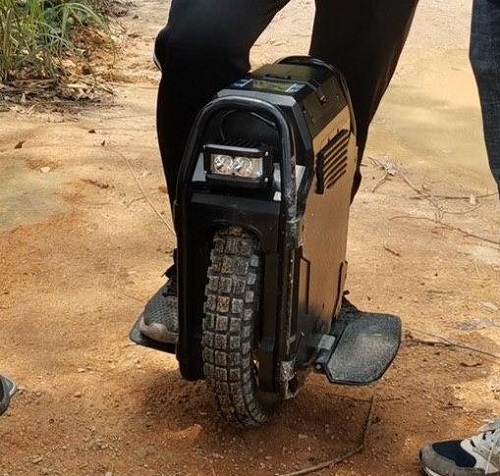 Specification
Speed*: up to 72 km/h (45 mph), Top free spin speed 100km/h, Safe riding speed 25km/h
Range*: 231.7 kms (144 mi)
Motor power 2800W
Battery: 100.8V / 3600WH (Panasonic NCR18650GA)
Tire size: 20 inch off road tire.
Max gradibility: 35°
Operating temperature: -10-80?
Max load: 149.6 kg (330 lbs)
Charger: 100.8V / 5A (only CE standard)
Charging time: 8h
Color: Black
Weight: 86 lbs
Product Dimensions: 500mm x 195mm x 592mm
Net weight / Gross Weight: 35 kg (77 lbs) / 40 kg (88 lbs)
Pedal dimension: 250mm x 130mm
Pedal altitude (from ground): 170mm
Mainboard: Customized connectors to fix wires firmly; 12 pcs Mosfets make it more durable.
Cooling: fan Dual cooling fans, set up at 45?.
Trolley handle: Central mounted build in.
LCD integrated panel: Display speed, battery voltage, mileage, mode switching, calibration,
battery status etc.
Metal bars: Anti scratch of shells.
Charge port: Dual charge ports,support 10A max.
Headlight: 1500 lm modularization light.
Taillight: Turning, braking warning lights.
Incline protection: Stop rolling once wheel body inclining 45°
Speed limit: Can be set through LCD panel.
Low battery protection: Alarm at 78V, tilt back at 75.6V
Battery protection: Overcharged, over-discharged, Charging port out put short circuit protection
Mainboard over heat protection: 85°.
Calibration: Set through LCD panel.
Package Size: 570mm x 280mm x 700mm
* Max Speed and Range may vary: During actual riding conditions Max Speed, Range, and Hill Climbing Capability (Gradeability) may vary significantly due to external factors such as rider weight, terrain, temperature, riding style, wind direction, tire pressure, slope etc. Above ratings are based on a 170 lb Rider @ 20 MPH
Warranty
Parts Warranty: 1 Year Main-board and Motor, 6 Months Battery
Labour Warranty: 6 Months Limited Warranty
Warranty and Service Offered by: Smart Wheel Canada 1.888.407.4997 Option 3
Warranty Limitations / Exclusion:
Damage to the product from misuse and/or neglect, accidental damage, water/liquid damage, salt damage or from not adhering to the instructions in the Owner's Manual. Damage caused by exceeding maximum weight, attempting tricks or running into obstacles like curbs or walls, water or liquid damage or submerges into the water. Improper or invalid documentation, including but not limited to lack of a warranty sheet, original invoice or discrepancies on the invoice
Watch Video
Video Coming soon
View All
Close
1 Review
Perfect wheel? Pretty damn close!

Range, stability, mounting options, roll cage protection! Once you get used to the weight, it is such a great wheel. No more worrying about battery or top speed, just ride!
View All
Close