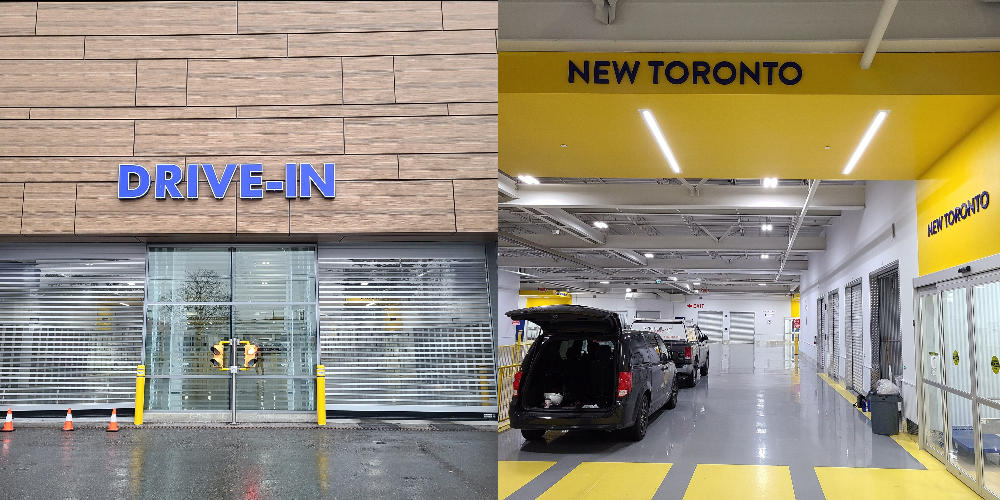 Smart Wheel is extremely excited to announce that starting on Nov 24th, 2021 - we will have a Drive Thru Concept Pick up / Drop Off location in Toronto, Ontario. What this means is that products available on our website and store may either be available in Toronto for customers to grab, or can be sent from our warehouse to the Toronto pick up spot in as little as 24 - 48 hours! Also, you can drop off your Returns and Repairs at this location and you can save or return shipping and back.
The Toronto Drive-Thru Pick Up is located at 1460 The Queensway and is open from 12:00 PM to 5:30 PM. This service operates 5 days a week and free of extra costs and you can save on shipping. Smart Wheel has been dedicated to constantly innovating and developing new programs and offerings for our loyal customers and all those who share our love for electric transportation. We have heard you and now we are more closer to Toronto and Other Areas to service you better. This is just the beginning and we are coming soon to other areas too based on the success stories we hear from you. Please noted this service inly available at Corporate Locations at this time and not available through our dealers. As more dealers participate in this service will expand and roll out for you. Here is what using this new service would look like...

When finally looking at the amazing selection you're about to buy, you'll be asked to either select "Ship to my address" or "Store/curbside pickup". You'll then be prompted to provide your postal code and depending on your location you can choose either the Burlington Store location, or our new Toronto pick location!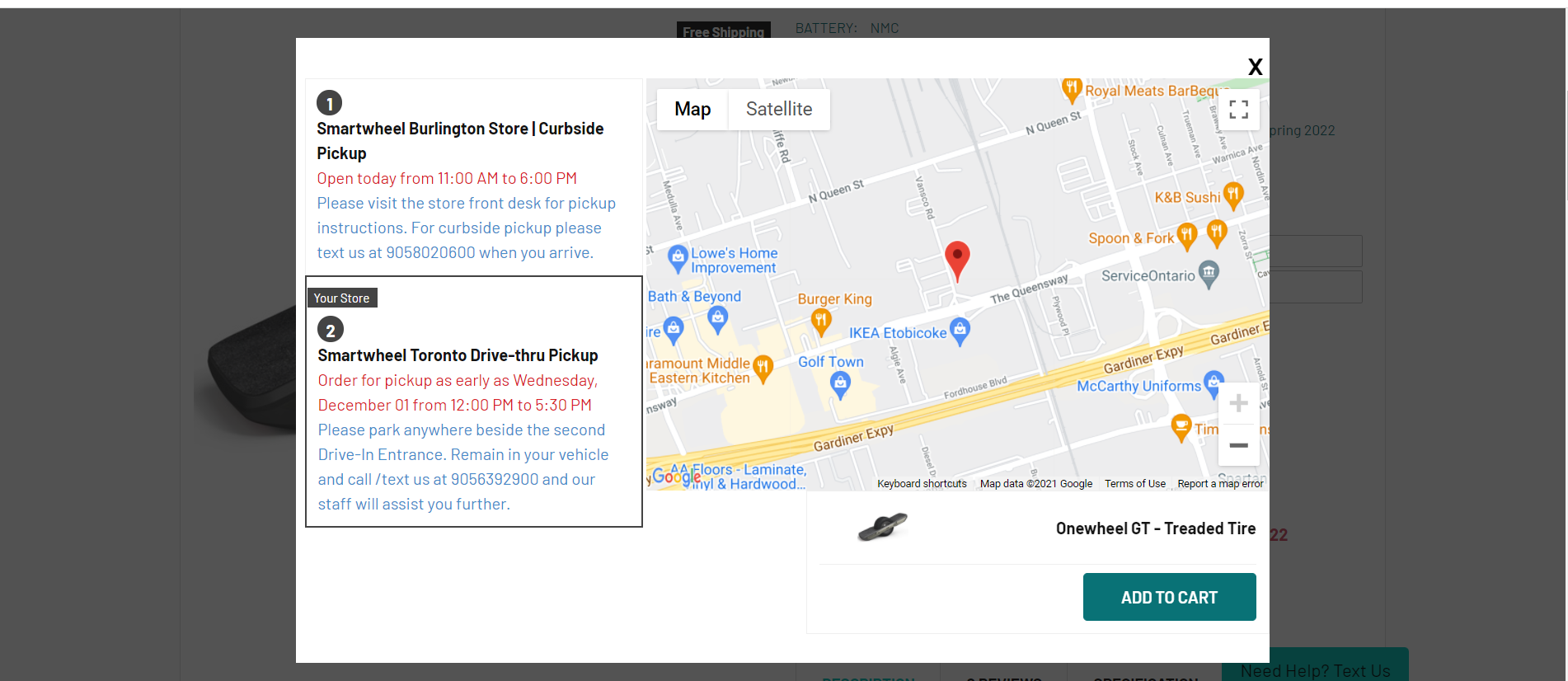 Then all you have to do is follow the remining prompts, select your pick up day and time and checkout just as usual. You'll then wait for the confirmation email and instruction of all the pickup procedures and be provided a number to call when you arrive so one of our customer service representatives can guide you through and help you with further instructions.
You can also Choose to Pay and Pickup at this new Toronto location. Customers must be reminded that there is not a retail location and no purchase decisions can be made using this service. The item being pickup must have been pre-arranged online or by contacting the locations directly.
Toronto and the GTA have been supportive areas in the growth of not just Smart Wheel but the entire community to electric riders. We hope that this added service is of true benefit and helps people access products they love, easier.
Go to Locations Page to Learn More
Recent Posts
Extreme Bull EX2S and Extreme Bull X-MEN Electric Unicycles COMING SOONThe new Extreme Bull (Begode/ …

E-scooters exploded in popularity within a few months of being introduced in the US. They have been …

Now available for pre-order with Smartwheel Canada, arriving spring 2022 are the newest models of Bl …