Description
Ninebot Segway E25 Electric Kick Scooter
The new Ninebot Segway E25 scooter brings the same ES series classic inheritance as seen on ES1, ES2, ES3 and ES4 with higher efficiency and upgrades.
Integrated bendable frame, fine particle sandblasting coating and outstanding texture; the main components are assembled into the stem, with almost no protruding parts or exposed wires in the simple style; instant attraction at first sight, still being foldable, light, and portable. It caters to commuters and recreational riders who are looking to start riding or occasional users.

The Ninebot by Segway KickScooter E25(A) version comes with 214.5WH battery that accelerate to 17.4 mph (28 km/h) and grants a range of 15.5 miles (25 km). New 9" tires which allow for maximum rider comfort. With the help of the mobile app customization you can choose your riding preference. The vehicle weighs only ~31.7 lbs (14.4 kg) and when folded it can easily be stored in a car or carried on public transport.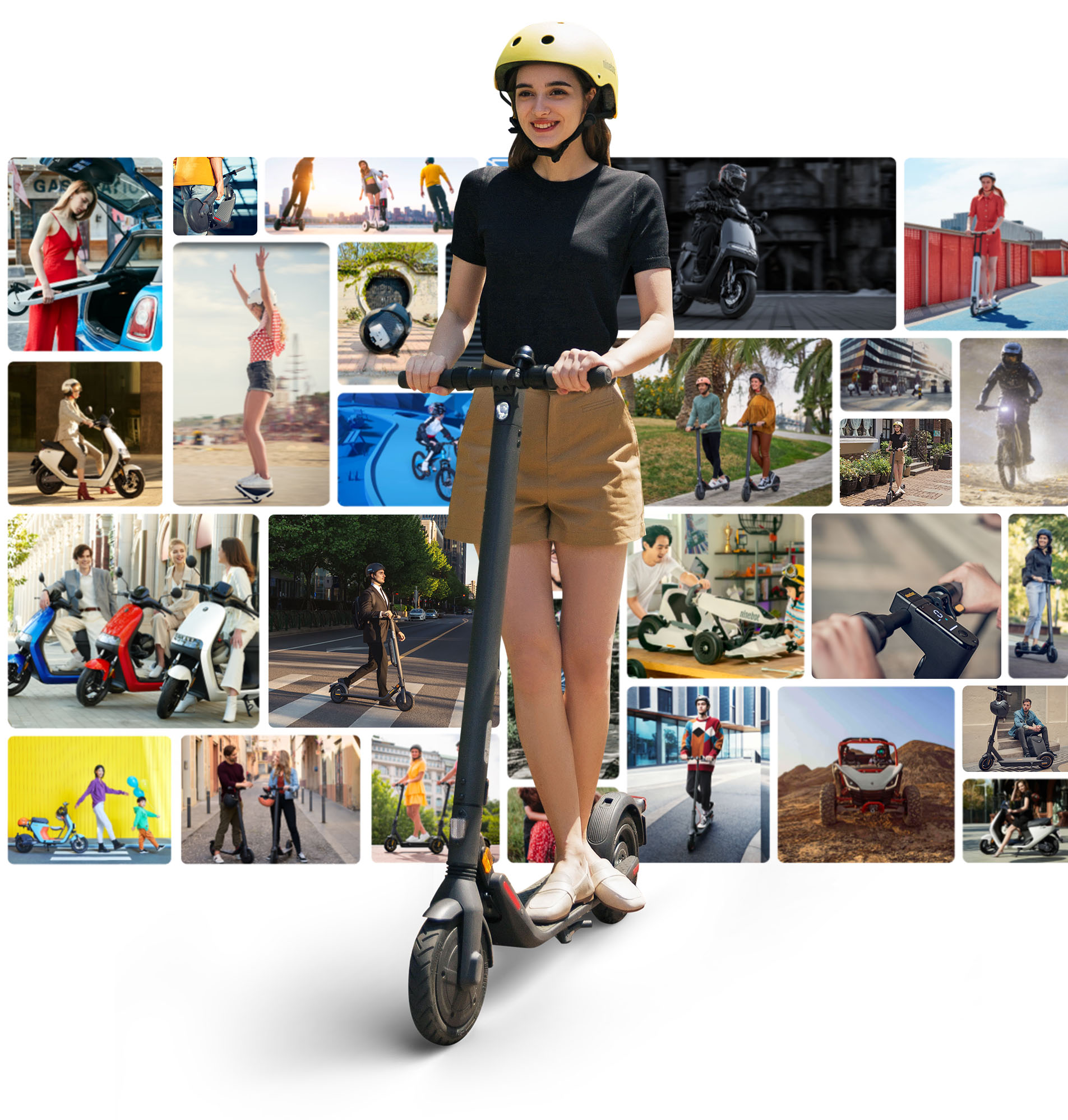 Aviation grade aluminum alloy material: lightweight, sturdy and stable bearing capacity
The aviation-grade 6 series aluminum alloy frame weighs about one third as much as steel, but its strength per unit density is 1.3 times that of steel and has better thermal conductivity and corrosion resistance. lightweight and firm, ensuring safe travel all the way.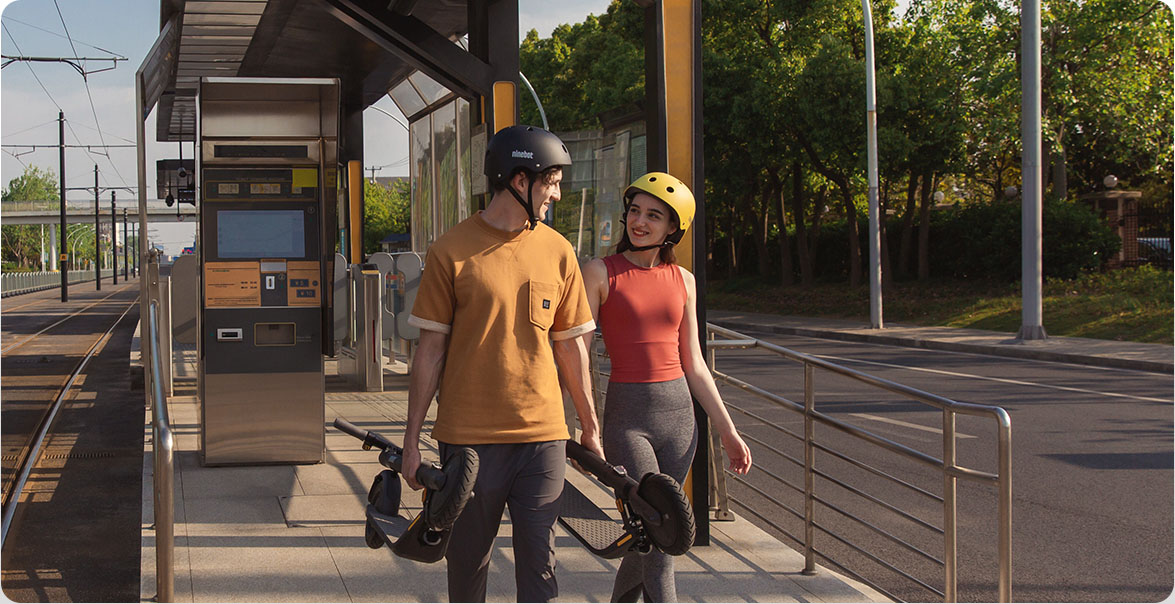 Aside from its classic foldable body, E25 offers new anti-loosening thread technology, a new triple brake system, new 9-inch high-elastic tire.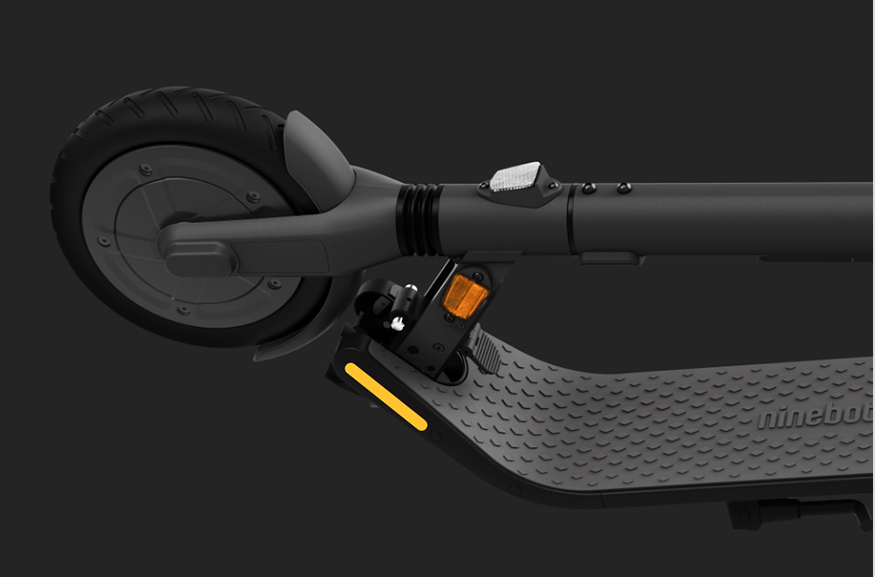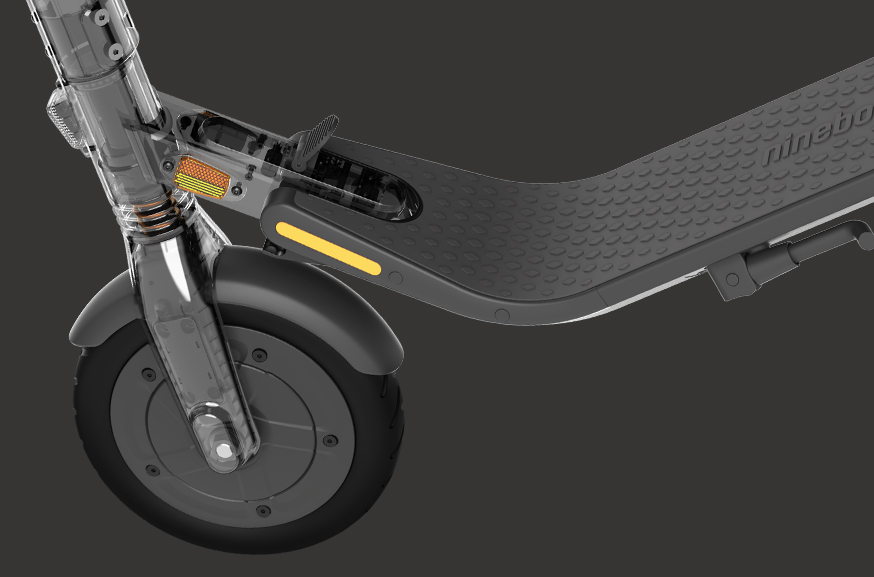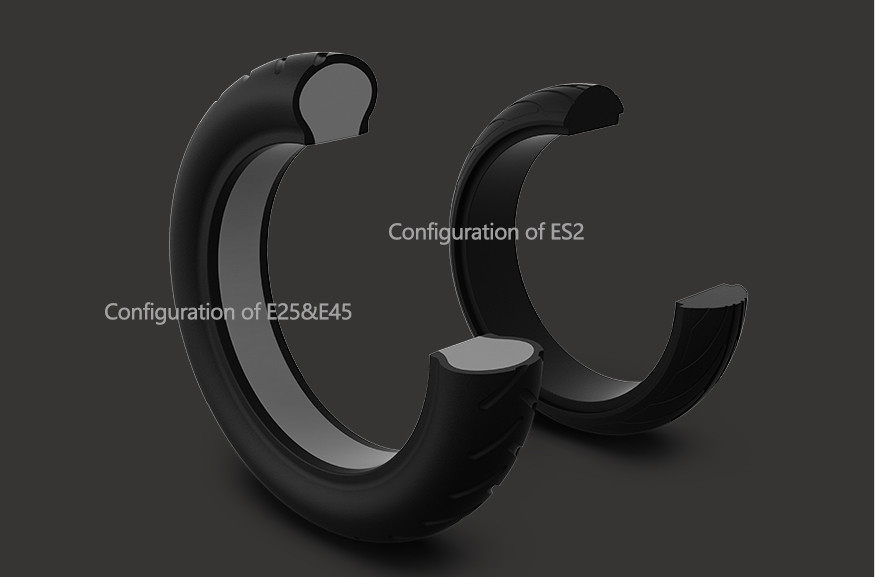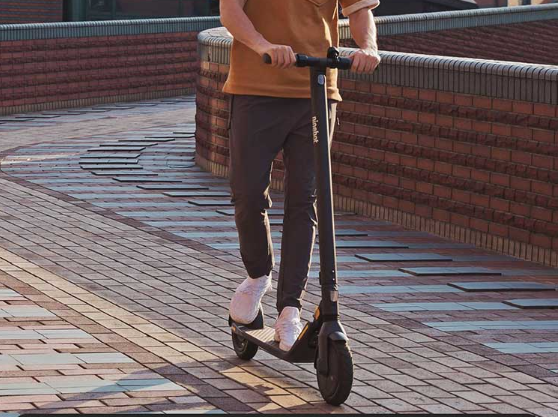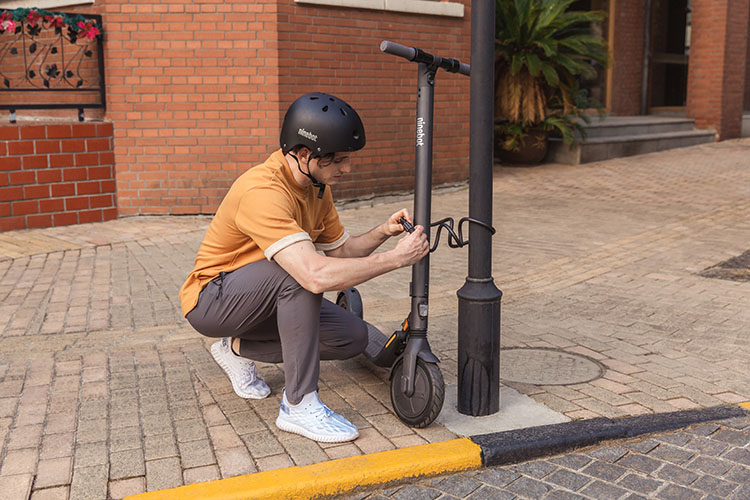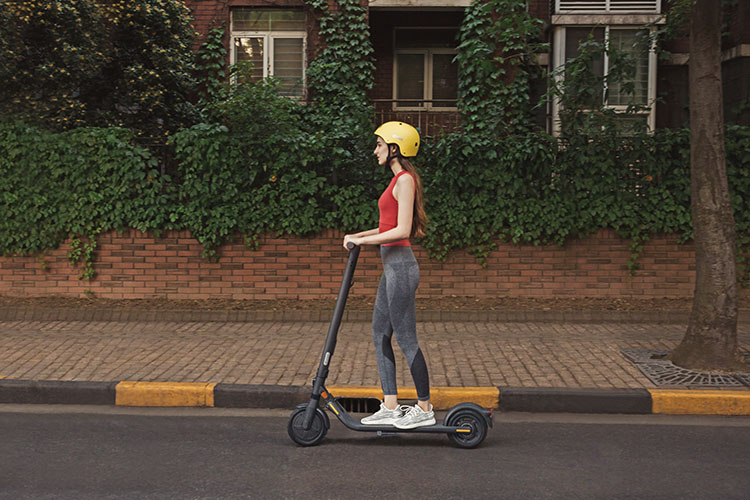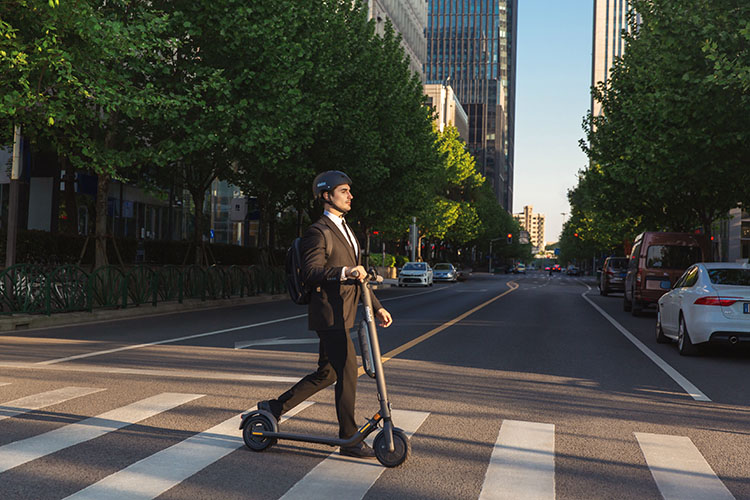 Clear digital dashboard at a glance | Bell as a gift, more riding safety | 2.5W high-brightness LED light 13.5-meter illumination range | Taillight as standard, alert others in darkness and side and rear vehicles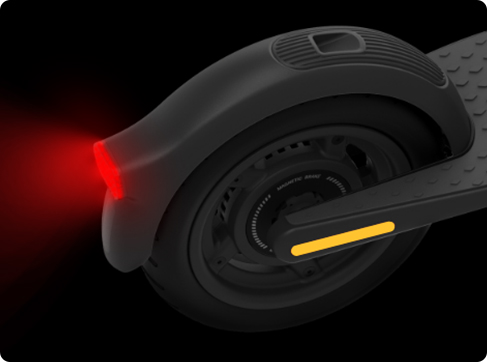 Front spring shock absorption to absorb bumps and enhance stability | High-quality 18650 Power Battery | Supports expanded battery, increasing range to 45km and speed of 30km/h, and the climbing angle rises to 20%. | White front light, yellow side light, safety reflector, improved safety | Smart-BMS Battery Management System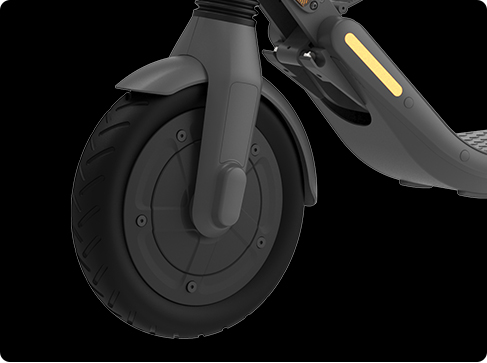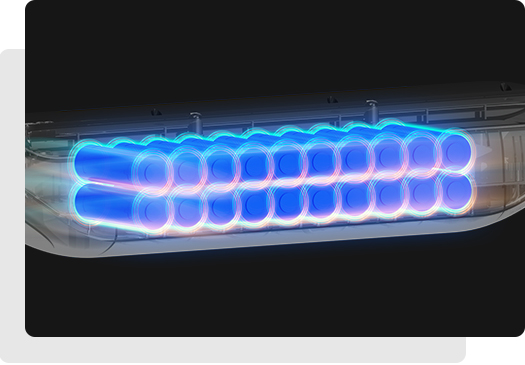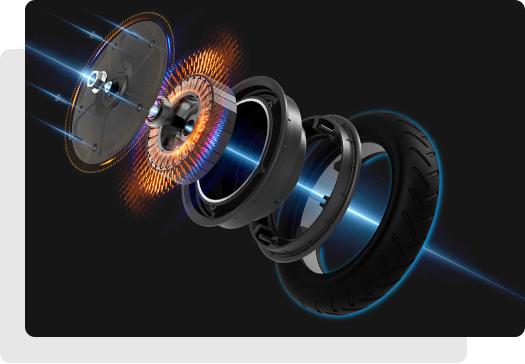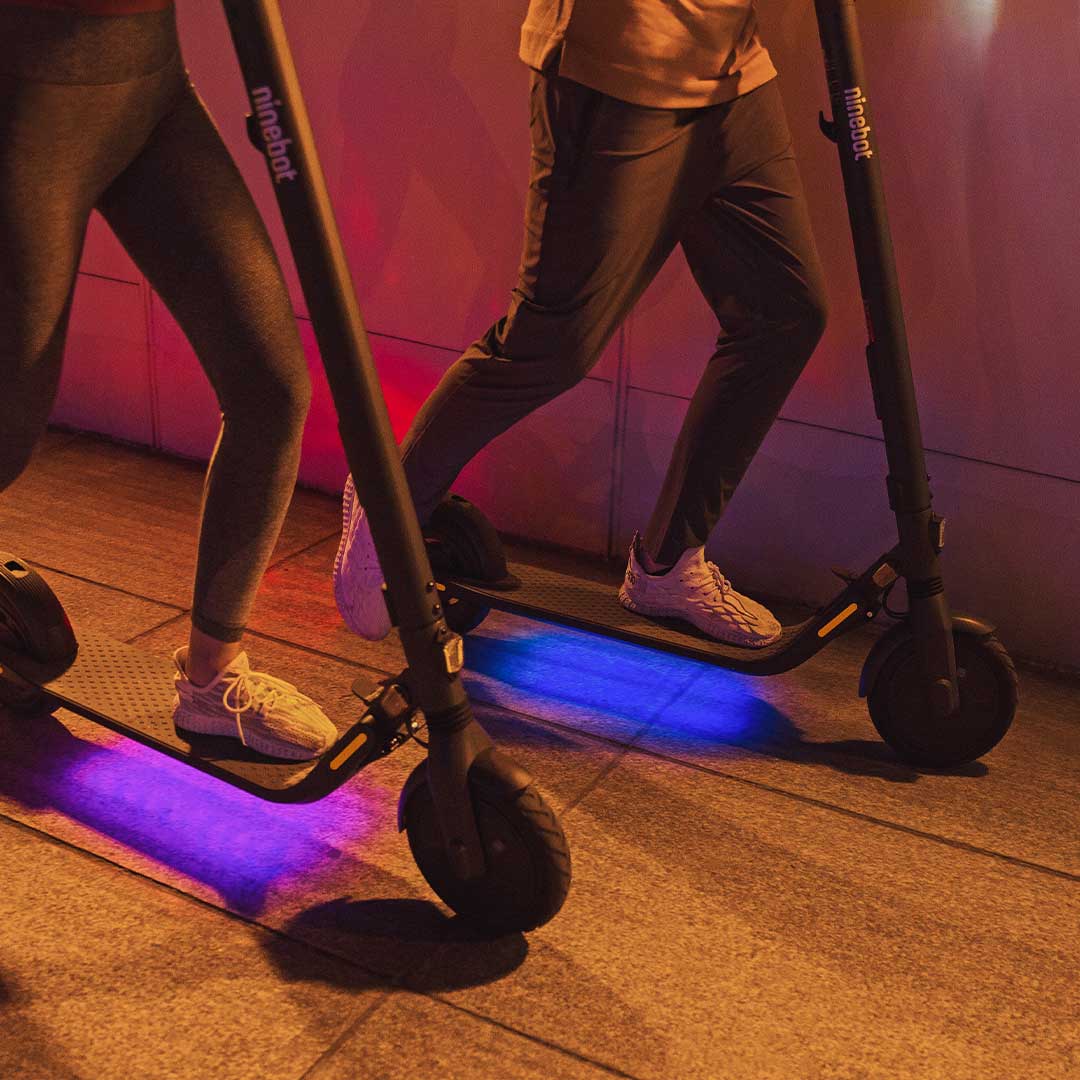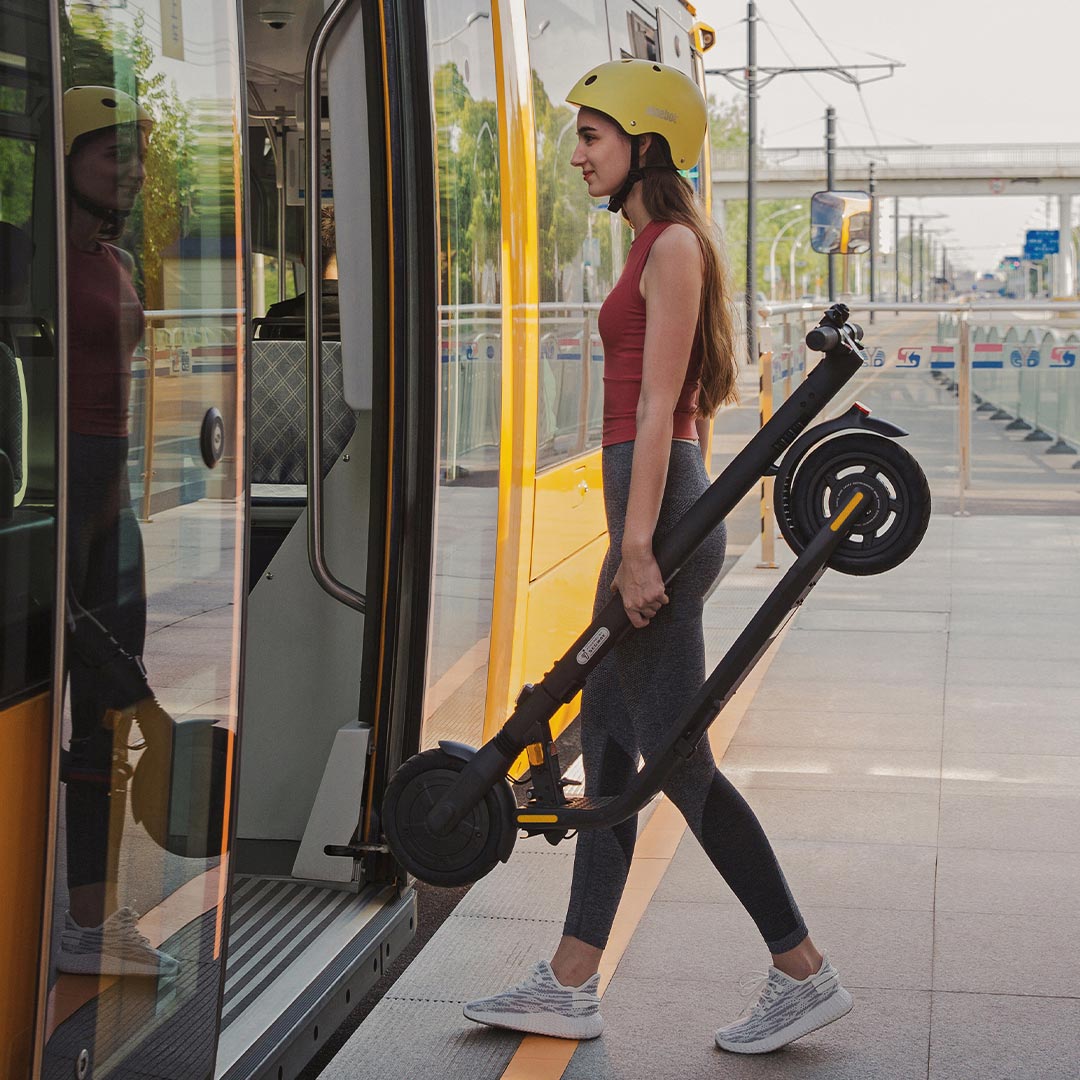 Specification
Weight Net: 31.7 lbs (14.4 kg)
Unfold: 45.7 × 16.5 × 46.1 in (116 × 42 × 117 cm)
Fold: 46.9 × 16.5 × 14.2 in (119 × 42 × 36 cm)
Max Speed*: 17.4 mph (28 km/h)
Max Range*: 15.5 miles (25 km)
Max Climbing Angle: 10° (15%)
Applicable Terrain: Asphalt/flat pavement; obstacles < 0.4 in (1 cm); gaps < 1.2 in (3 cm)
Operating Temp 14–104°F (-10–40°C)
Storage Temp -4–122°F (-20–50°C)
IP Rating: IPX4 Water Resistant
Brake Light: LED rear light
Riding Modes: Speed limit mode, Standard mode and Sport mode
Tires Size: 9 inches, non-pneumatic tires. Synthetic rubber.
Motors
Nominal Power 300 W
Max Power 700 W
Battery
Max Charge Time 4 Hours
Nominal Voltage: 36 VDC / Max Charging Voltage 42 VDC (1.7A)
Charging Temperature: 32–104°F (0-40°C)
Nominal Capacity: 5960 mAh (214.5Wh) (Including External Pack)
Number of Batteries : 1 **All KickScooter models could install the second battery. Some of the parameters would change in this case.
Battery Management System: Over-heating, short circuit, over-current, over-discharge and over-charge protection
* Typical Range: tested while riding under full power, 165 lbs (75 kg) load, 77°F (25°C), 60% of max. speed on average on pavement. Some of the factors that affect range include: speed, number of starts and stops, ambient temperature, etc.
Warranty
For Warranty and Support of this product please contact Segway / Ninebot or use following link resources. All warranty service requests to be made directly to the manufacturer.
CONSUMER PRODUCTS:
Toll free number: 1 (888) 523-5583
Warranty Limitations / Exclusion:
Damage to the product from misuse and/or neglect, accidental damage, water/liquid damage, salt damage or from not adhering to the instructions in the Owner's Manual. Damage caused by exceeding maximum weight, attempting tricks or running into obstacles like curbs or walls, water or liquid damage or submerges into the water. Improper or invalid documentation, including but not limited to lack of a warranty sheet, original invoice or discrepancies on the invoice.
View All
Close