Description
Speedway Leger Pro 52V Electric Scooter
The Speedway Leger Pro scooter is a great upgrade to its first version.
The Leger Pro features 8.5" pneumatic tires for a soft ride with metal rim on the front, battery is upgraded to 25.6Ah battery allowing up to 34 miles (55 kms) of range, and dual drum brakes! Open up your city and explore places you haven't seen before with the Speedway Leger Pro!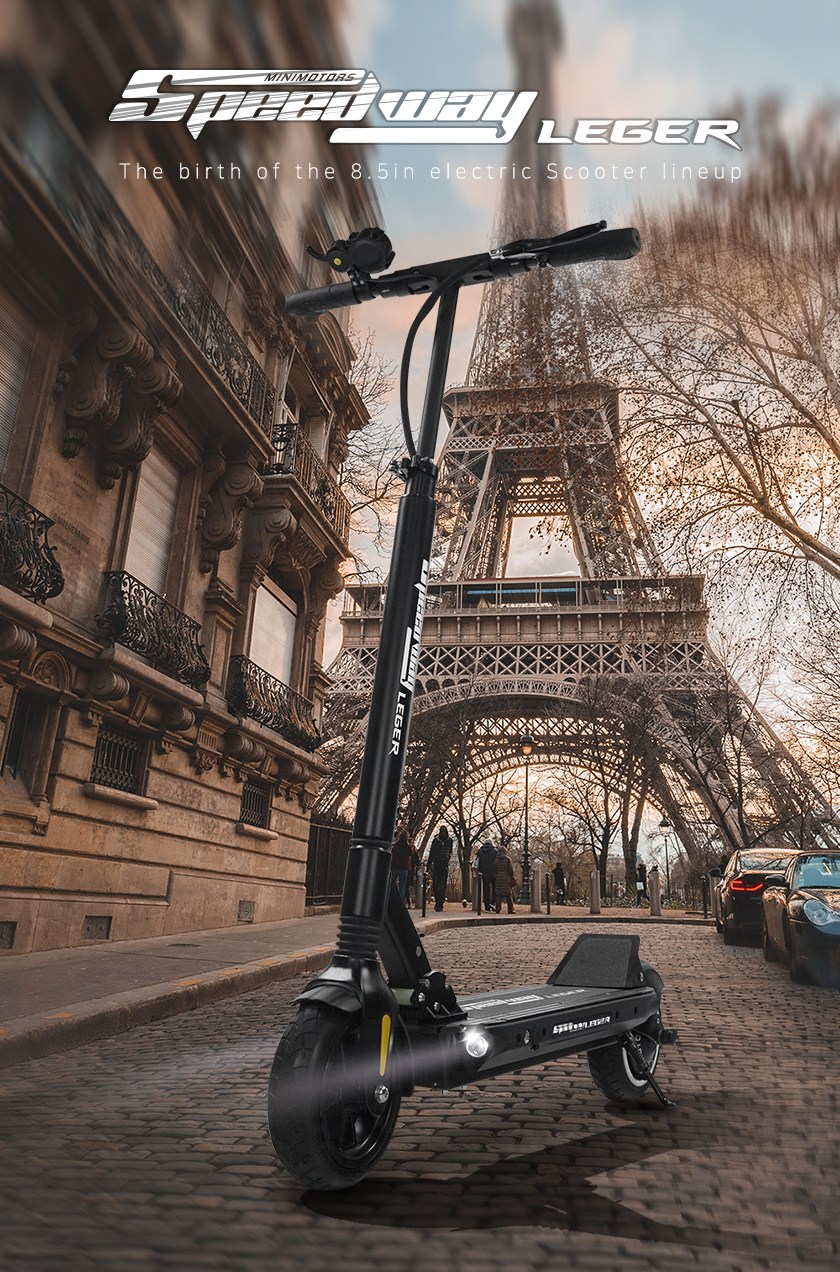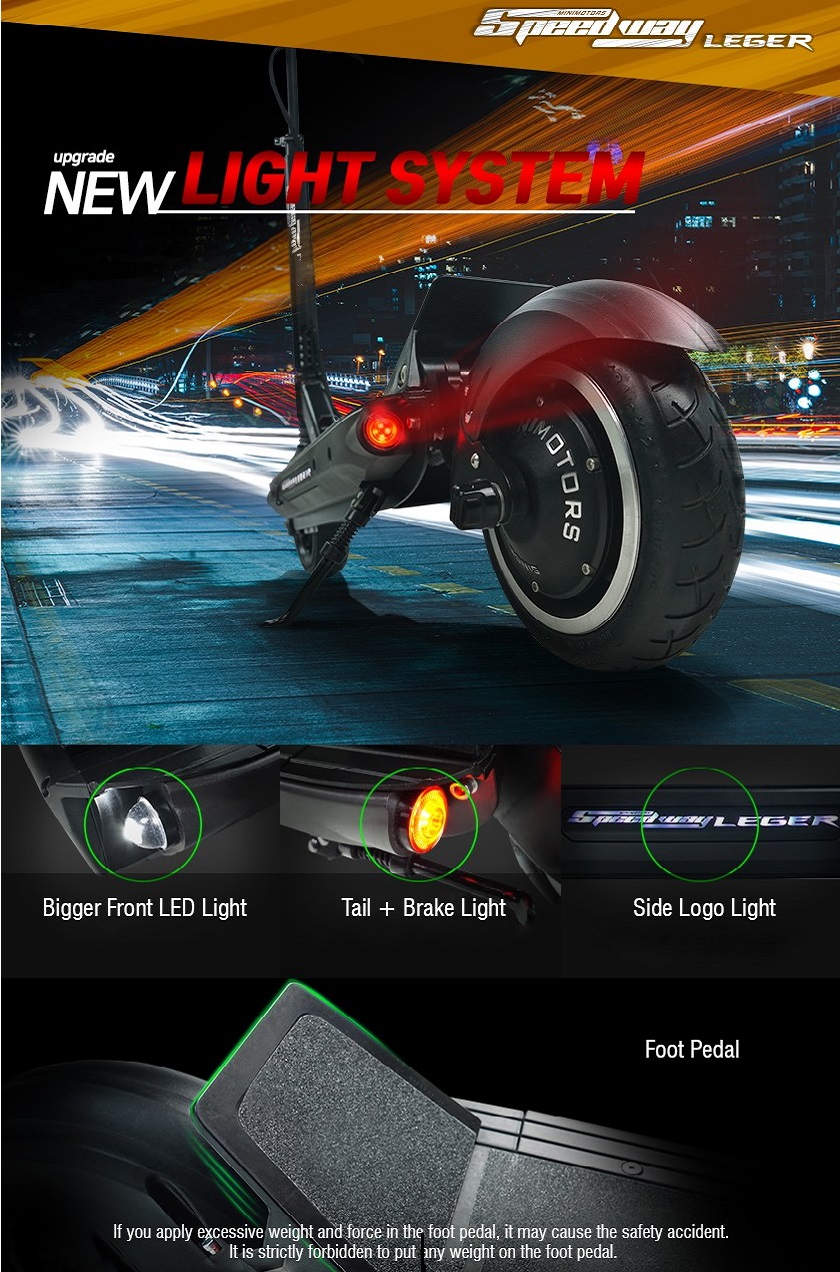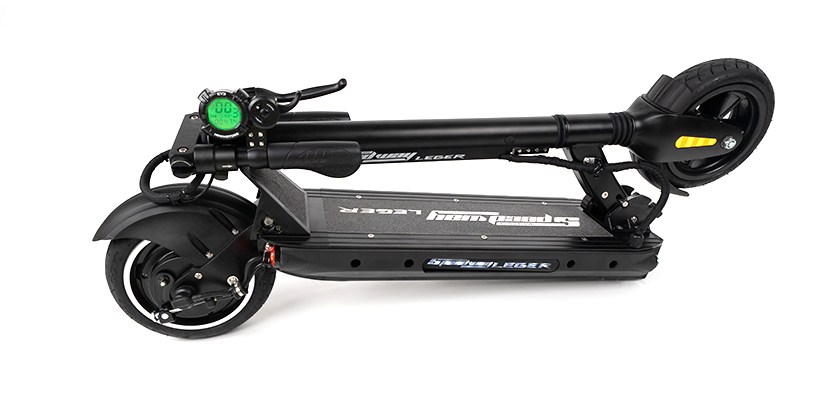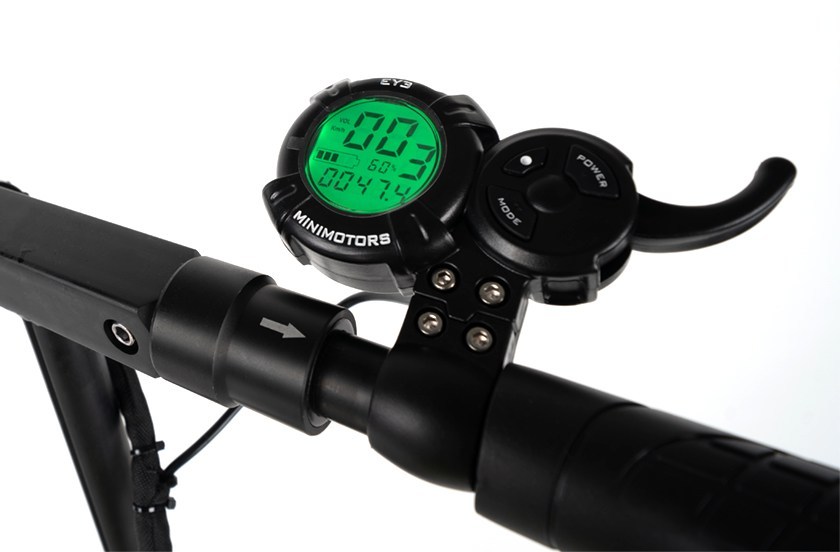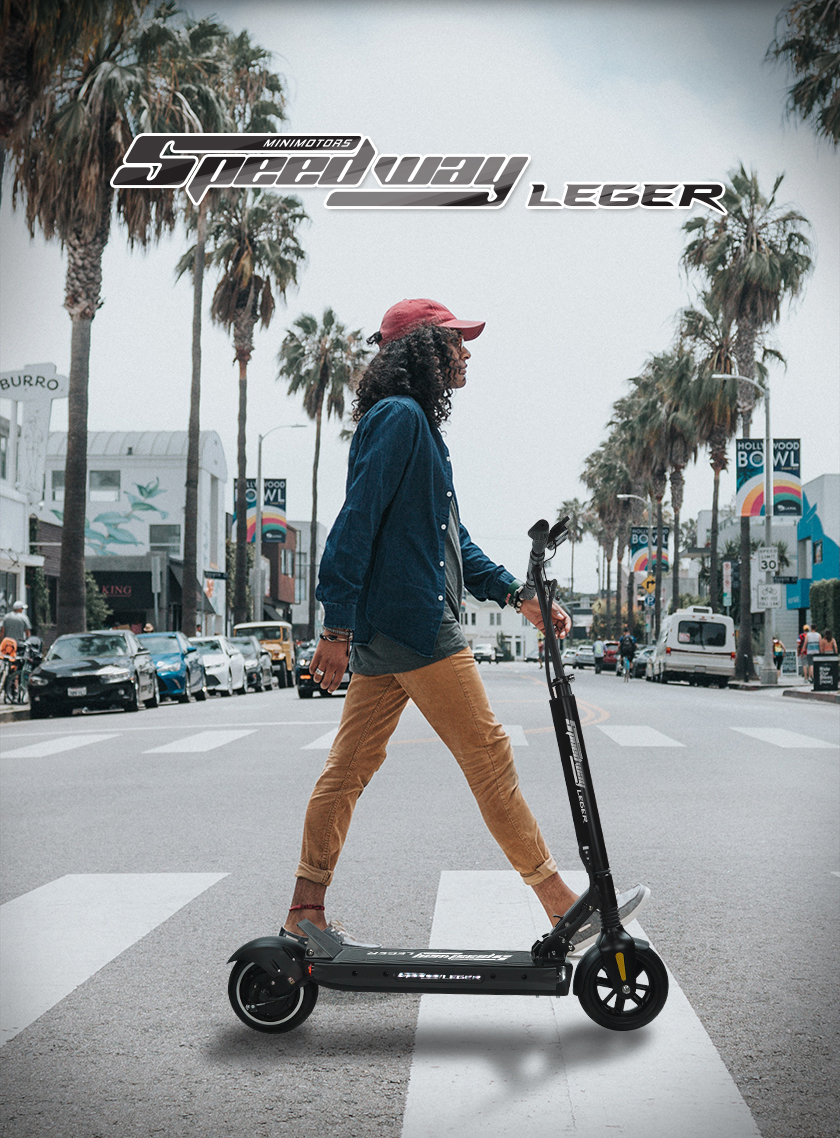 Specification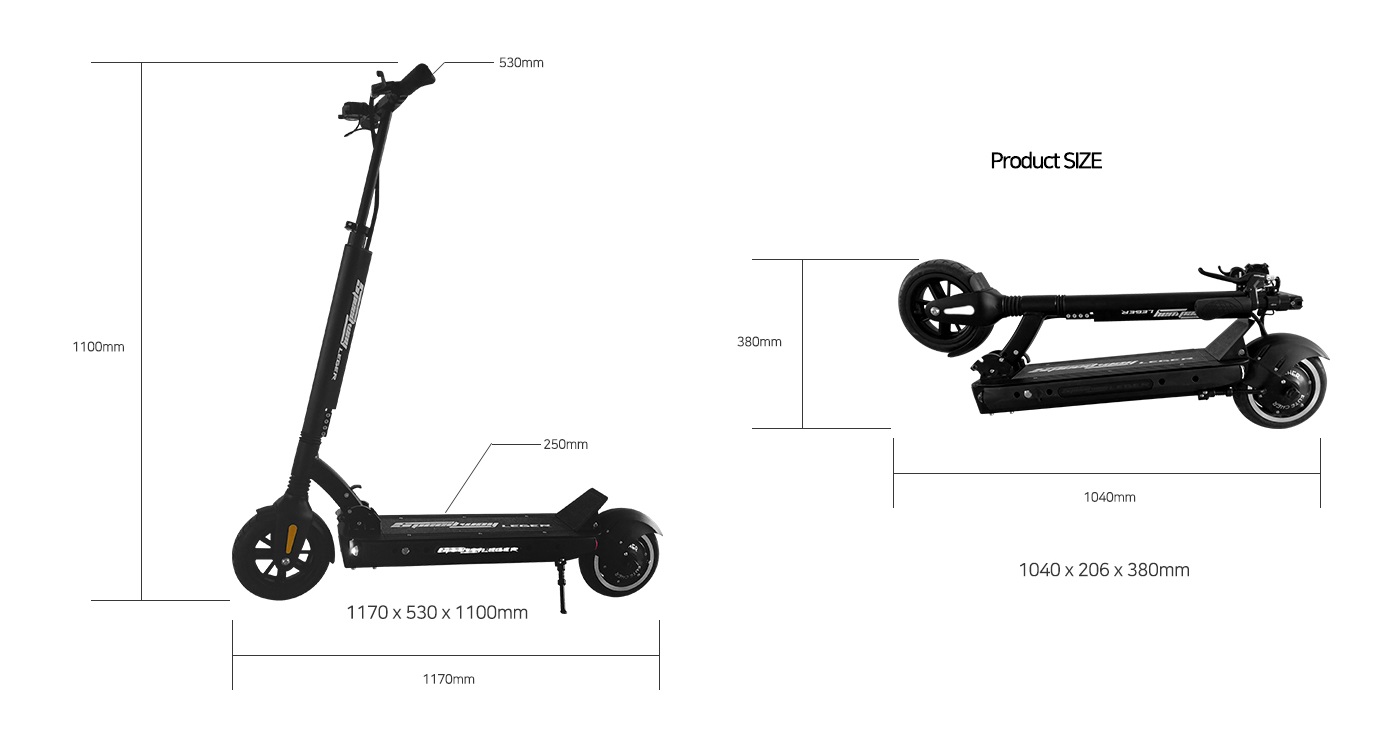 Motor: MAX 1,360 watt BLDC Rear Hub Motor, Nominal 500W
Battery: 52 V - 25.6 Ah - 748Wh - LG cells (Lithium Ion)
Charge time: ~7 hrs with standard 1.75A charger
Max mileage: ~45 miles (~75 Kms) *mileage may vary depending on rider weight and road conditions
Max Speed: ~30 mph (~50 Km/h) *limited in the USA / Canada to 15 mph (24Km/h) via speed limiting wire to comply with DOT regulations and insurance requirements. Tampering with the speed limiting wire is discouraged and may be unlawful.
Climbing Grade: 27% or 15 degrees depending on rider weight and state of charge
Braking System: Front + Rear Drum Brake with ABS Standard
Tires: 8.5" (~9") Pneumatic Tube Tire front and rear (Proper air pressure 40~45psi). (Front Metal Rim)
Max Load: 265 lbs (120 kgs)
Scooter Weight: ~50 lbs (22.5 kgs)
Unfolding size: 1040 x 605 x 1180mmLength x Width x Height
Folding size: 1040 x 243 x 460mm Length x Width x Height
Instrument Panel: EY3 multi function instrument panel that allows you to adjust the various functions such as speed mode, start mode, cruise mode, electronic brakes, as well as acceleration function.
LED Lighting: Two Side LEDs illuminating the logo for more visibility at night. Front LEDs, Rear brake LEDs.
Suspension: Front and rear suspension
Product Material: Aluminum Alloy Frame
View All
Close
Warranty Information
Parts: 1 Year Limited Warranty | Labour: 1 Year Limited Warranty | Warranty is only against manufacturing defects related to functionality of the product | Warranty Limitations / Exclusion: Damage to the product from misuse and/or neglect, accidental damage, water/liquid damage, salt damage or from not adhering to the instructions in the Owner's Manual. Damage caused by exceeding maximum weight, attempting tricks or running into obstacles like curbs or walls, cut outs, riding over safe/recommended speed, using after market chargers or using fast chargers over the maximum limit, water or liquid damage or submerges into the water. Improper or invalid documentation, including but not limited to lack of a warranty sheet, original invoice or discrepancies on the invoice.
View All
Close