Description
Airwheel C6 Smart Motorcycle Helmet with Built-in Camera & Speakers
The Airwheel C6 helmet is not just a protective equipment. It's a Smart Helmet that is able to safeguard you and records all your adventures. It's embedded with a high-definition camera that captures a 120 degree wide angle view. The camera can capture wonderful videos, and take beautiful photographs. It can be connected to mobile phones via Bluetooth technology.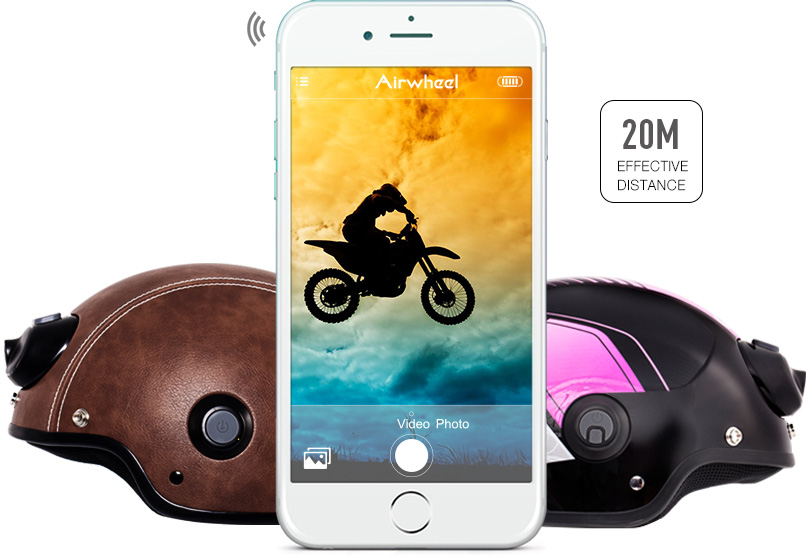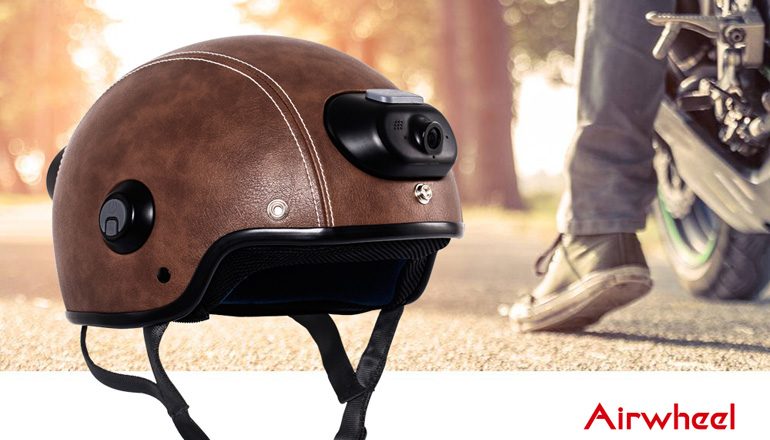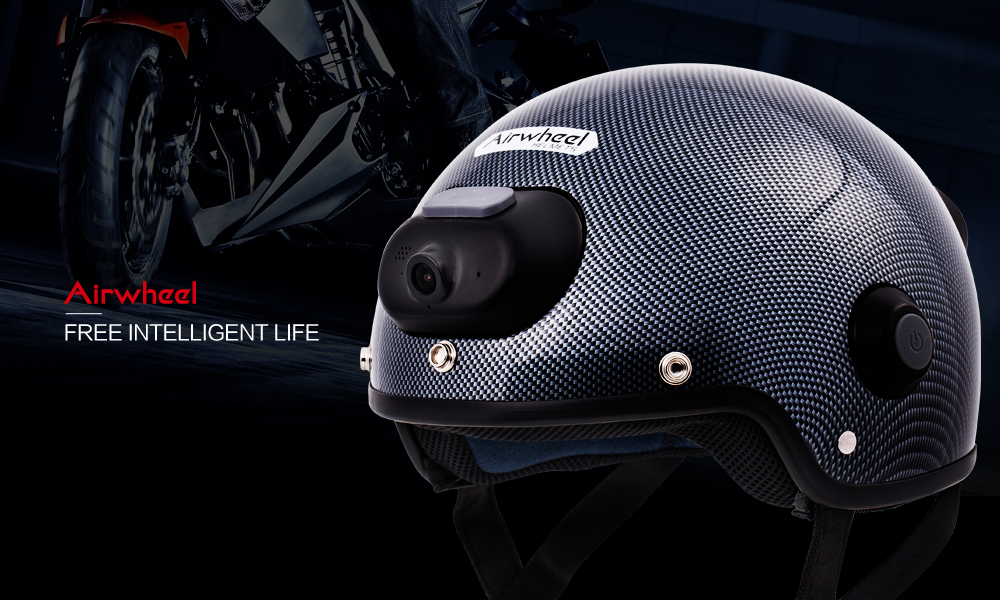 Specification
• While the Airwheel C5 is bicycles the Airwheel C6 is for motorcycles. For those that love the power and going at high speeds, the Airwheel C6 has you covered. Not to mention its waterproof.
• Safety is important especially when you are going fast and driving in the dark. The Airwheel C6 comes with a light at the back of the helmet to let vehicles behind you know that you are there.
• Stay safe while you ride and keep your phone in your pocket. The Airwheel C6 is specially designed with noise reduction, cancelling out the background noise so you can have a clear conversation and stay safe. One button to answer the call, one button to end the call. Keep your hands free and ride safely.
• It's always risky to wear headphones while you're riding. The high quality Bluetooth speaker lets you enjoy your music and pay attention to your surroundings.
• Connect your phone to the Airwheel C6 Helmet and see the amazing images in high resolution (2304 x 1296) at a 2k level.
• The high definition camera lens (OV4689) whit image technology (CMOS) your picture have never looked this good compared to other wearable camera's.
• Get a full 120 degrees in just on image! The wide angle allows you to take pictures and videos just at the push of a button while you continue on your journey. Record every moment so you can share your amazing experience with your friends and family.
• Supports non-net video for 24 hours each day, at home it can act like a security camera.
• ABS material with the features of high impact strength, good stability and high level of electrical performance and abrasion resistance is applied to the surface shell of C6.
• App connects to your phone and can work within 65 feet from your phone.
View All
Close
Warranty Information
Parts: 1 Year Limited Warranty | Labour: 1 Year Limited Warranty | Warranty is only against manufacturing defects related to functionality of the product | Warranty Limitations / Exclusion: Damage to the product from misuse and/or neglect, accidental damage, water/liquid damage, salt damage or from not adhering to the instructions in the Owner's Manual. Damage caused by exceeding maximum weight, attempting tricks or running into obstacles like curbs or walls, cut outs, riding over safe/recommended speed, using after market chargers or using fast chargers over the maximum limit, water or liquid damage or submerges into the water. Improper or invalid documentation, including but not limited to lack of a warranty sheet, original invoice or discrepancies on the invoice.
View All
Close