Description
Airwheel R8 Electric Wheel Bicycle
The Airwheel R8 ebike is a Powerful and Strong E-Bike with 26" Wheel. The triangle frame design combines Aesthetics and Mechanics for greater performance and keeping it light weight. Only 19.5kg weight its easy to carry and ride. The R8 comes with three different modes that you can use to ride, manually, assisted, full electric. It can go 20 km/h (12.4 miles) and can climb up to a 15° angle on full electric mode.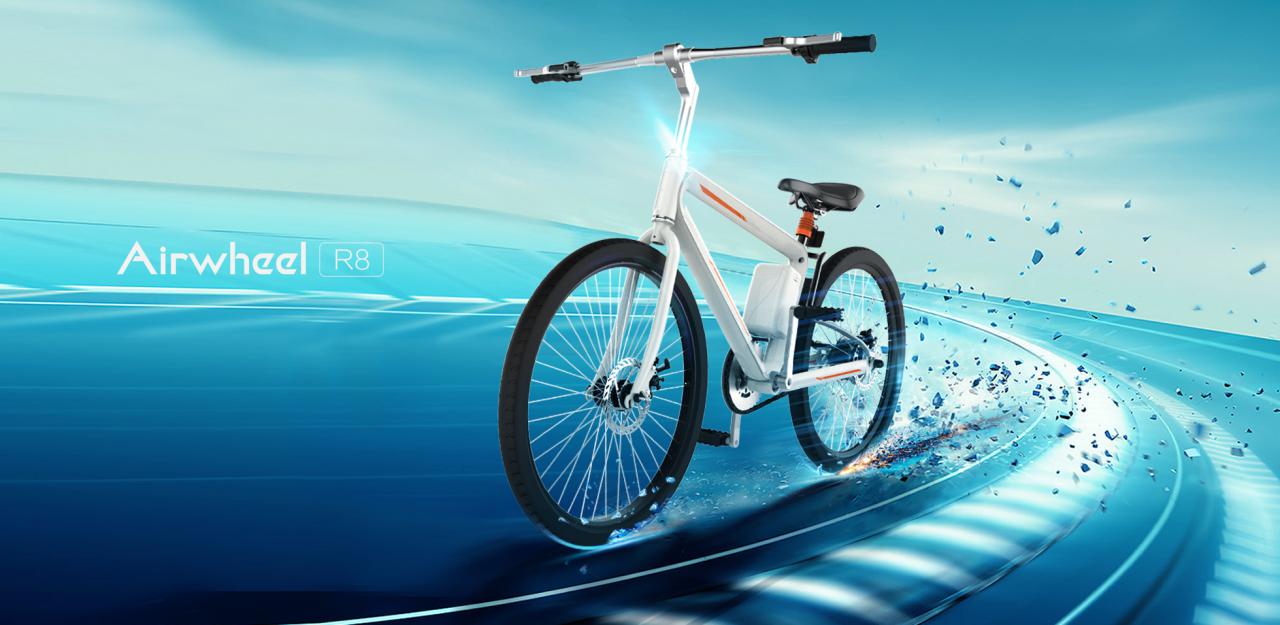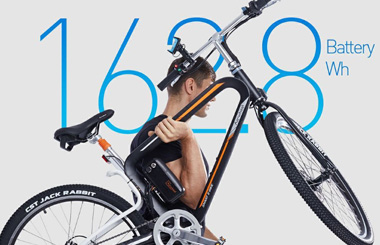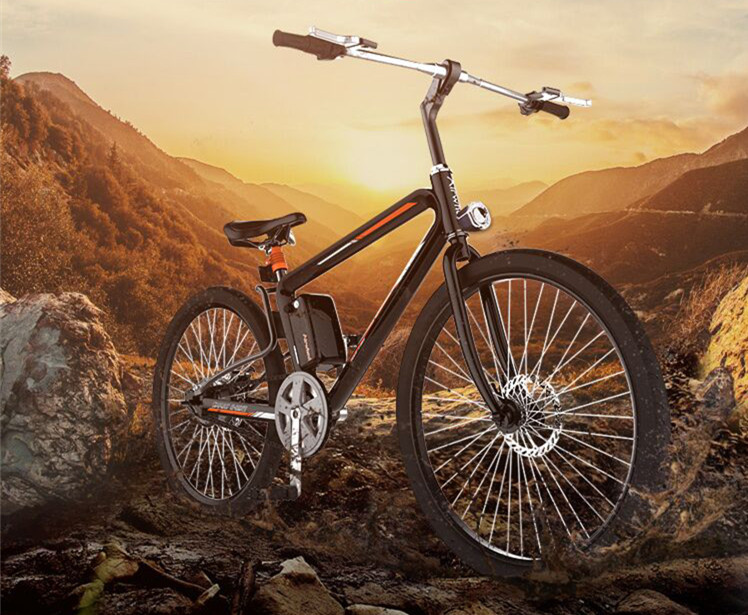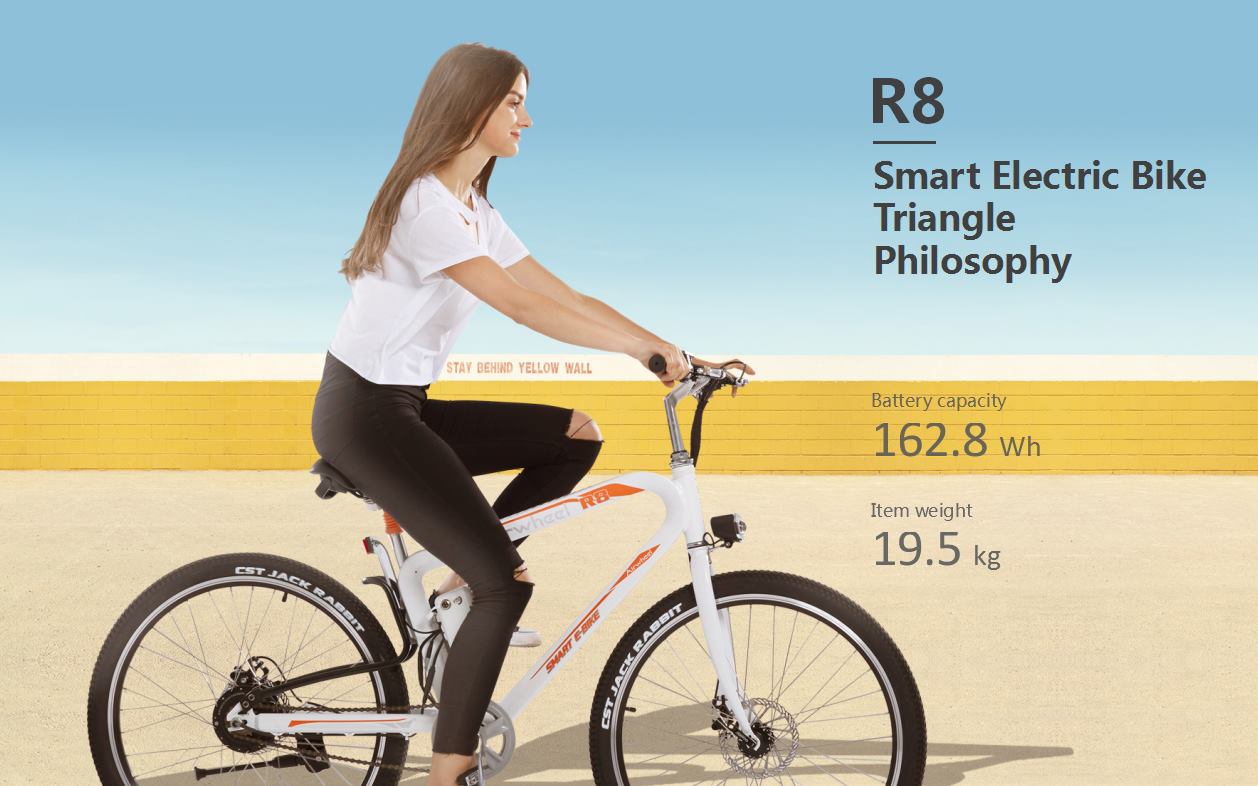 Specification
The higher quality 26" wheels with special tread are nonslip and have excellent grip performance, allowing R8 to conquer various road conditions.
Three ride modes bring more fun
R8 Smart e-bike offers three riding modes: manual bicycle, assisted moped, fully electric
Airwheel R8 is equipped with 162.8 Wh Removable Li-ion battery set, which is light and delicate while guarantees sufficient power supply for the bike.
Reliable 8-circuit protection system
Battery equalization, Overvoltage protection, Overcharge protection, Current-limiting protection, Overcurrent protection, Short-circuit protection, Temperature protection, Anti-counter-flow protection
USB Charging Port on The Go
The built-in USB port transforms the battery into a portable power source, compatible with many smart devices on the go.
Intelligent Front and Rear Braking system
Equipped with front and rear brakes allows emergent braking easy, rider can increase the brake force to shorten braking distance. The braking system is effective and the ABS braking system is effective to guarantee the safety of the riders.
Brushless motor power system
Its 235W brushless motor takes the magnetic encoder as the sensor. Precise control, invariable turning speed helps save power and greatly reduces friction during running to give riders a smooth and low noise ride.
Maximum Charging Time: 2 Hours
Charger Voltage, Amperage: 67.2V, 1.75A
Lights: With Front light & Rear reflector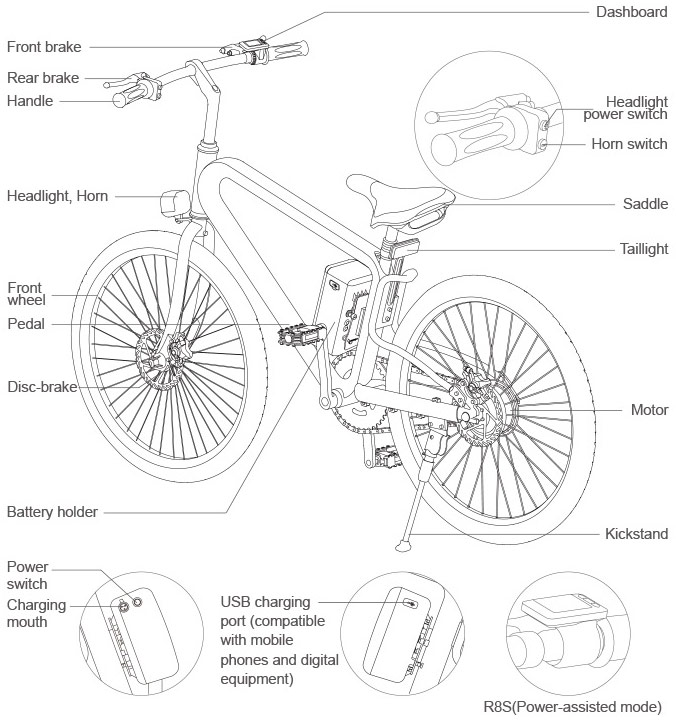 Materials:
Magnesium alloy+Aluminium alloy
Battery Capacity:
162.8Wh
Height:1100mm
Length:1730mm
Width:630mm
Weight:19.5kg
Tire Size: 26in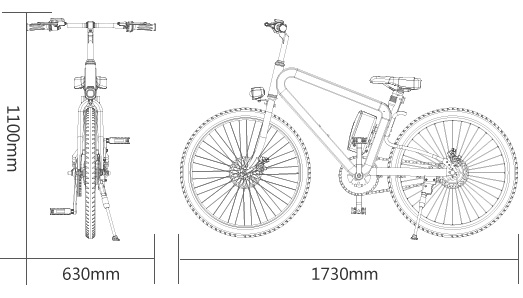 Warranty
Parts Warranty: 1 Year, 6 months on battery, 3 months on Tire /Tube and Accessories.
Labour Warranty: 1 Year Limited Warranty
Warranty and Service Offered by: Smart Wheel Canada 1.888.407.4997 Option 3
Warranty Limitations / Exclusion:
Damage to the product from misuse and/or neglect, accidental damage, water/liquid damage, salt damage or from not adhering to the instructions in the Owner's Manual. Damage caused by exceeding maximum weight, attempting tricks or running into obstacles like curbs or walls, water or liquid damage or submerges into the water. Improper or invalid documentation, including but not limited to lack of a warranty sheet, original invoice or discrepancies on the invoice
View All
Close