Description
Airwheel S3 Electric Two Wheel Self Balancing Scooter
The Airwheel S3 electric scooter is perfect for getting around from tours, working in a warehouse, security, event coordinators even walking the dog. Just take hold of the handle and step on up. Just take hold of the handle and step on up. The self-balancing technology makes it easy to ride just by moving your feet to go forwards/backwards and the turning is all in the handle. With just four hours of charging will let you travel up to 60 kilometers. Good by public transit and hello personal transportation!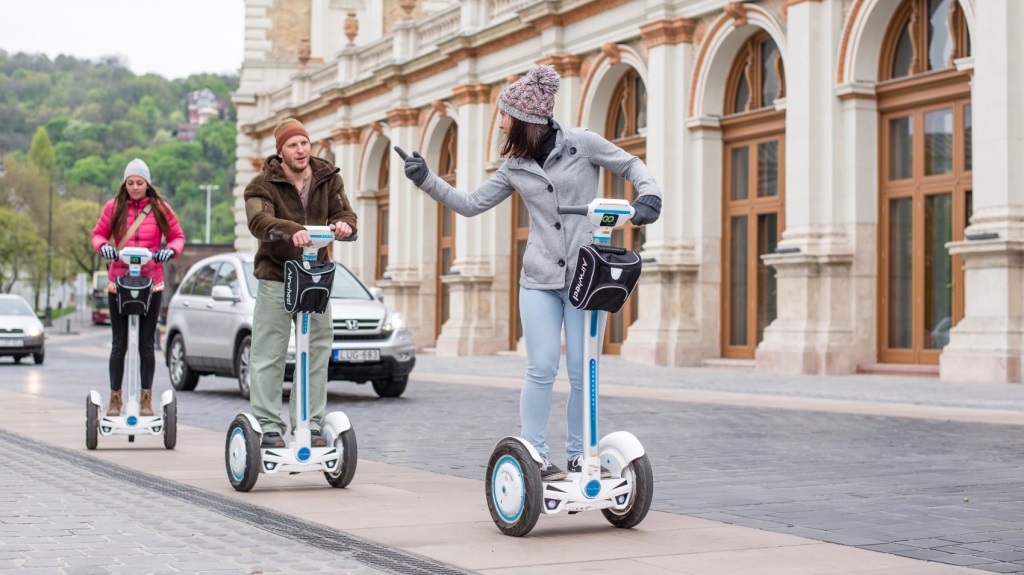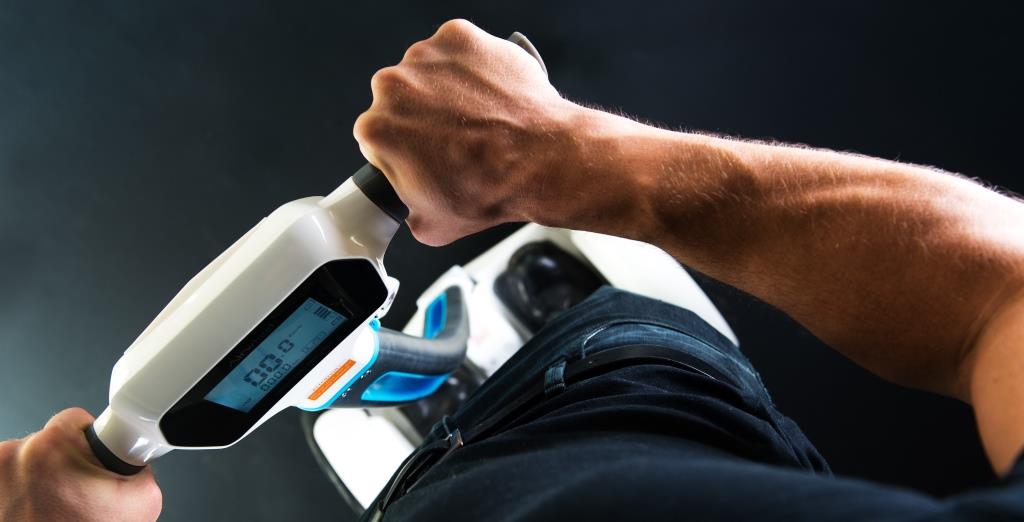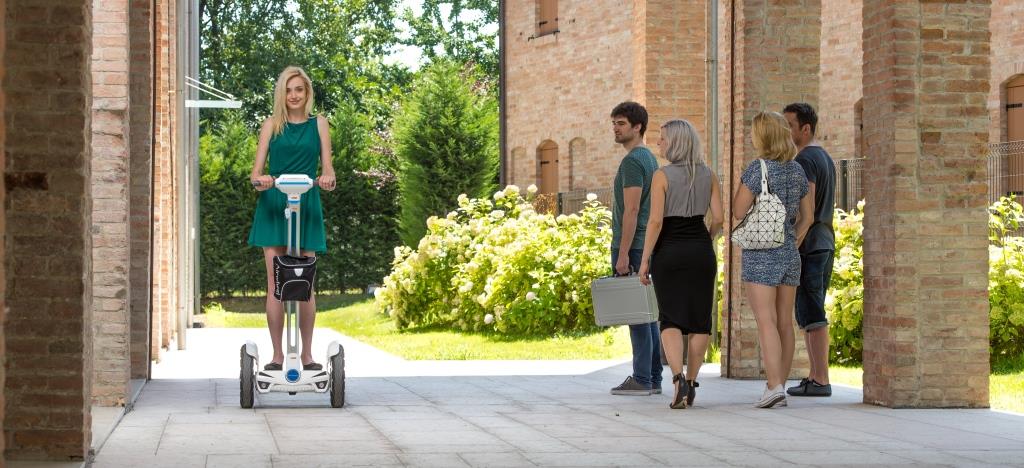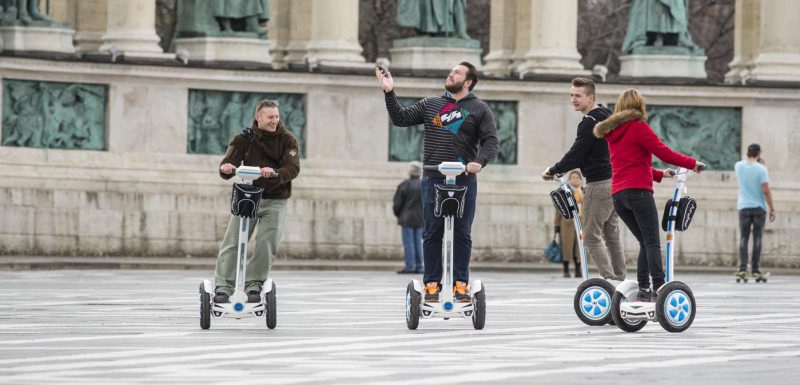 AirWheel S3 Accessories
Hands-Free Leg Control bar

Specification
• 4" Display Panel shows you everything you need to know; battery, mileage, speed, interior temperature and headlights indication
• There are lights everywhere for safety; 2 stop lights, 2 head lights and 2 atmosphere lights
• Go as fast of 18km per hour and travel where ever your heart desires. Depending on the rider, weight, road conditions and speed you can travel up to 65 km.
• A 520wh battery takes 3 hours to charge.
• The Airwheel S3 has a mix of advanced science and technology to make the S3 what it is today.
• Ride safely with a dual balancing chip. Double backup technique, if one chip fails the other balance chip system will immediately take over the work, to ensure its security. At the same time "beep" sirens prompts users timely maintenance. Double battery intelligent protection system protects the power system. Even if one system appears to be a problem, the other system can ensure the whole electricity core is stable and safe to ride.
• Anti-collision component in handles effectively reduce the damage caused by collisions with other objects or docked.
View All
Close
Warranty Information
Parts: 1 Year Limited Warranty | Labour: 1 Year Limited Warranty | Warranty is only against manufacturing defects related to functionality of the product | Warranty Limitations / Exclusion: Damage to the product from misuse and/or neglect, accidental damage, water/liquid damage, salt damage or from not adhering to the instructions in the Owner's Manual. Damage caused by exceeding maximum weight, attempting tricks or running into obstacles like curbs or walls, cut outs, riding over safe/recommended speed, using after market chargers or using fast chargers over the maximum limit, water or liquid damage or submerges into the water. Improper or invalid documentation, including but not limited to lack of a warranty sheet, original invoice or discrepancies on the invoice.
View All
Close
2 Reviews
Not as good as Segway but not bad for the price

I haven't had a chance to really take this out as it is the middle of winter but from what I've seen so far it seems to be pretty good bang for the buck. I took it for a test drive around my garage and it works quite well. I was quite disappointed by the English translation that was in the manual and also when the airwheel "speaks to you". It is clear this was made in China and the manual contains a lot of broken English which makes it difficult to understand what they're talking about sometimes. Also when the airwheel speaks to you, like when you pair your bluetooth phone to it, the voice speaking has a Chinese accent while also speaking in broken English. For what this thing costs you would think they could have afforded better translation for the English portion of the manual and had someone provide the voice for the airwheel who could articulate English better. I'm sure there are many Chinese people who are much better at speaking English who could have provided the few lines of dialog that was required for the airwheel. Adding to that, I have a Samsung Galaxy S9 phone which is a fairly new phone and I wasn't able to get the airwheel app to pair with the airwheel. The airwheel will acknowledge that my phone is successfully paired to it however when I try and search for the airwheel on the app it just keeps searching and won't allow me to connect to the airwheel. Very disappointing as I was really looking forward to using the app. I tried contacting airwheel via their app web page however I have received no confirmation that they have received my e-mail and have not received any replies back, and that was a week ago. This in no way impacts the functionality of the airwheel, just disappointing given how much it costs.

I bought this more myself and my employees to use in our large warehouse. It's been great for us so far and the range lasts us the majority of a week most times.
View All
Close