Description
The Airwheel Z5 is a foldable electric scooter that can go as fast as 20 km/hr. The Z5 is easy to ride and even easier to fold to carry or store. Unlike regular scooters you'll be comfortable riding the Z5 because your feet are beside each other rather than having one behind the other. Now you can go where you want to go without having to be on someone else's time. Your personal mobility device, your style, your way.
It's the best companion for any age groups. The operating rod can be adjusted for different groups to ensure riding comfort for sizes 1.5 m to 2.1 m. The front pneumatic tire and rear solid tire, are designed to be bumpy-patterned for better grip.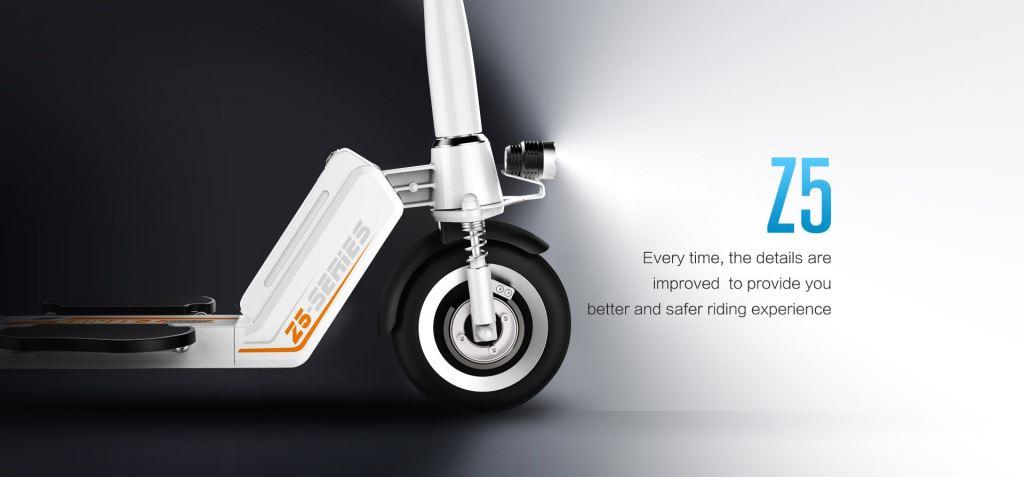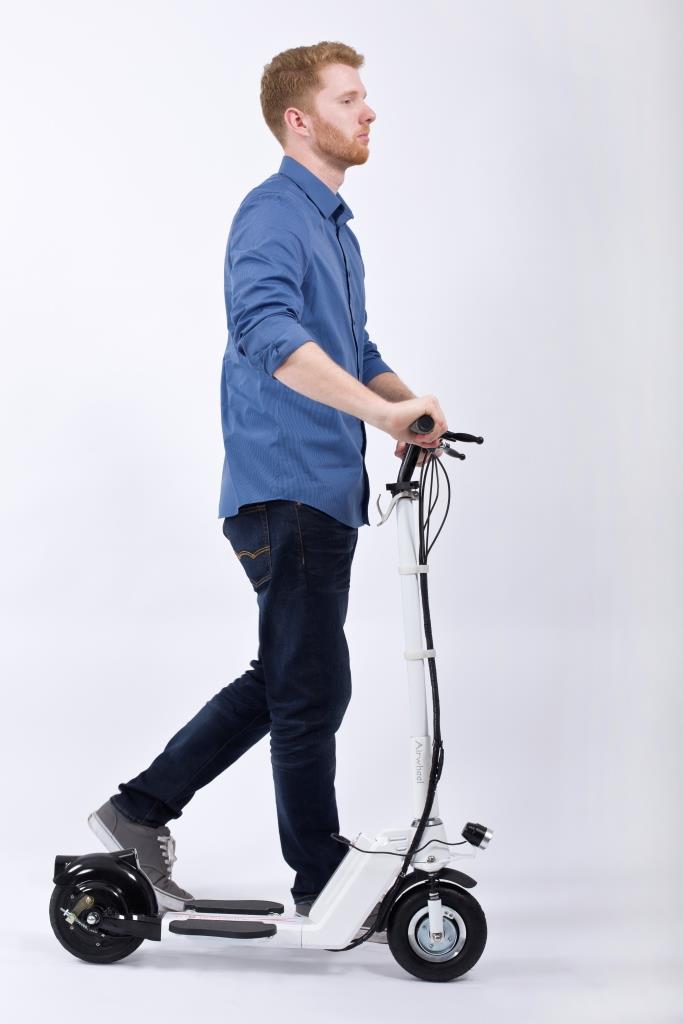 AirWheel Z5 Easy Foldable Electric Scooter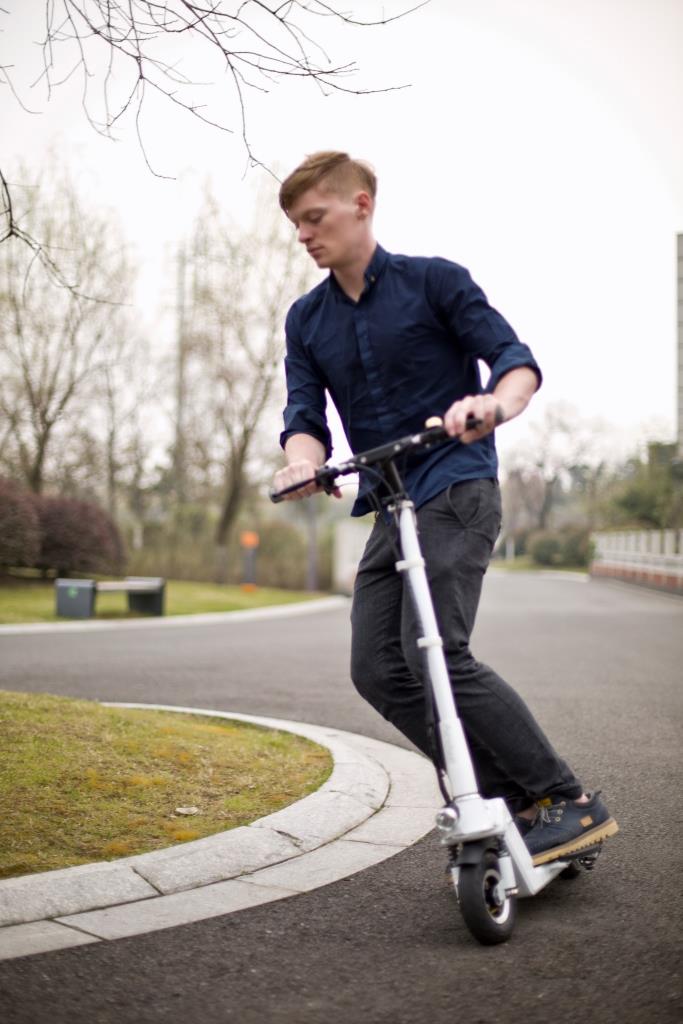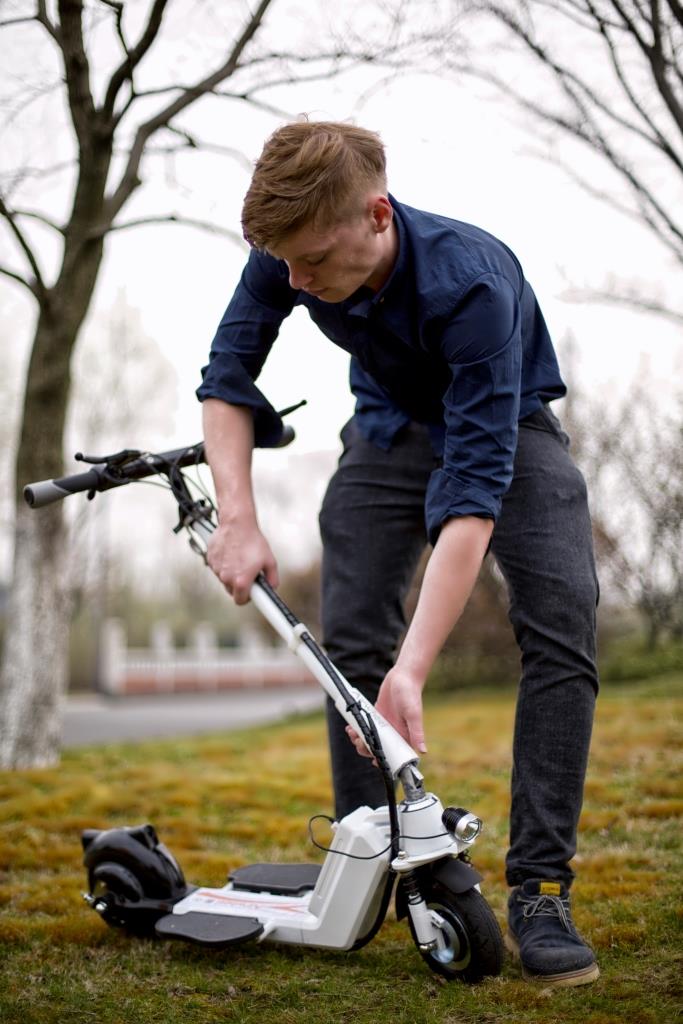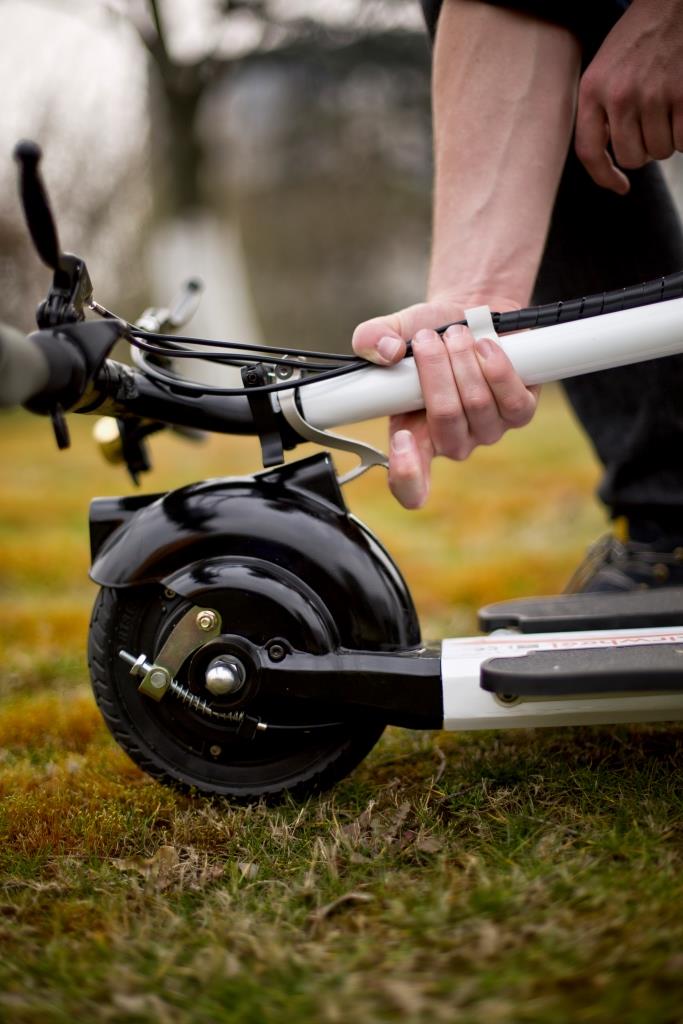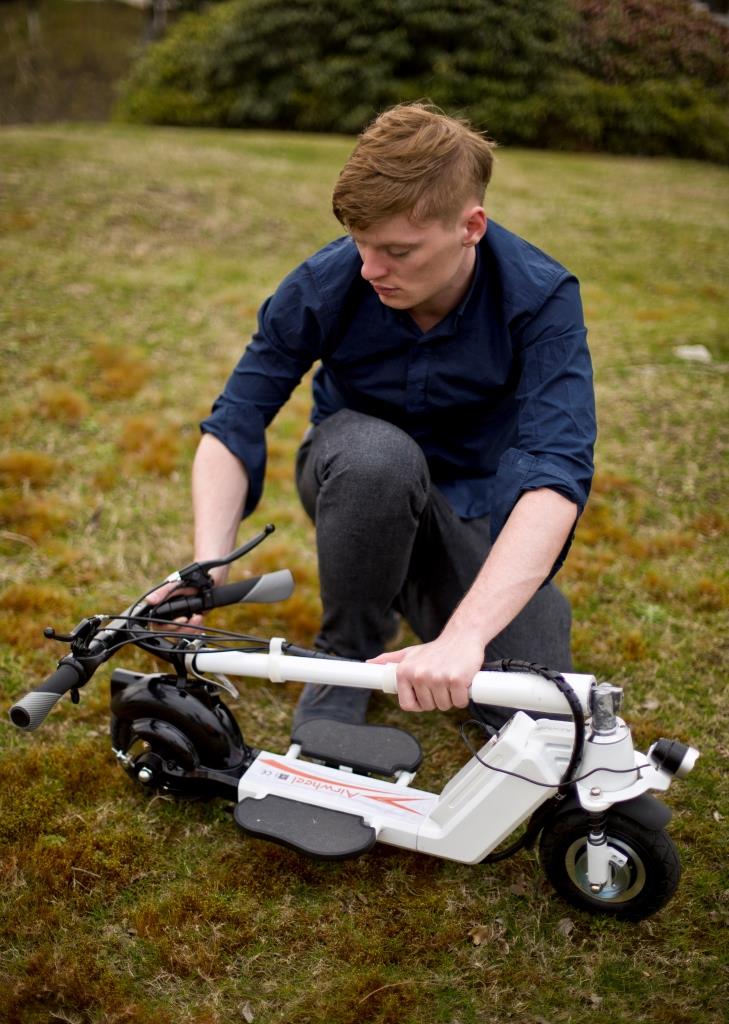 Specification
• The Airwheel Z5 has a unique "S" shape to it. The convex handle combined with the curved shape operating rod, provides enough room for both hands and is more comfortable.
• Unlike a regular scooter the Z5 has the pedals side by side rather than having one foot behind the other. This position is to be similar to a person standing in one spot, which is much more comfortable and reduces the burden on both legs.
• Customized 8 inch tires are designed to have a bumpy pattern for a better grip. The front tire is pneumatic while the rear tire is a solid rubber.
• Everything folds on the Airwheel Z5, well almost everything. When you aren't riding your Z5 just fold the handle bars down, fold the pedals in and fold down control lever. It will clip into the rear hub. It's easy to fold and easy to carry.
• The Airwheel Z5 is easy to ride, with a simple push off quickly push down on the accelerator and away you go. Travel up a distance up to 15km going as fast as 20 km/hour. Incredible!
• The Z5 isn't just for adults, it's for kids also. The operating rod can be adjusted for different riders. It can be adjusted from 1.5m to 2.1m. Now it's comfortable for everyone!
• The battery is designed to be taken out or left in. You can purchase a backup battery, that way when you are on the go you can just switch your battery and keep going.
• The battery comes with a high efficient USB, which allows you to charge your phone or tablet. The iPhone 6 can be charged up to 50 times while the iPad mini can be charged up to 15 times. Now you can charge your phone on the go.
Warranty
Parts Warranty: 1 Year, 6 months on battery, 3 months on Tire /Tube and Accessories.
Labour Warranty: 1 Year Limited Warranty
Warranty and Service Offered by: Smart Wheel Canada 1.888.407.4997 Option 3
Warranty Limitations / Exclusion:
Damage to the product from misuse and/or neglect, accidental damage, water/liquid damage, salt damage or from not adhering to the instructions in the Owner's Manual. Damage caused by exceeding maximum weight, attempting tricks or running into obstacles like curbs or walls, water or liquid damage or submerges into the water. Improper or invalid documentation, including but not limited to lack of a warranty sheet, original invoice or discrepancies on the invoice
View All
Close
1 Review
The side by side wheels are a great answer for my painful scoliosis because I don't have to twist like I would have to on an ES2 scooter. Convenient enough but I wish it was a tad bit lighter for carrying around.
View All
Close