Description
Double the fun of miniPRO or Ninebot S: by using miniPRO or Ninebot S dual motors of 800w max power each, this device perfectly turns into an exciting drift racer; it can sprint from 0 to 12mph within seconds and quickly reach the max speed of 15 mph. This Segway Ninebot electric go-kart drift kit with a single fully charged battery can run up to 9 miles. (NOTE: Package DOES NOT include miniPRO or Ninebot S. Buyer needs to have or purchase a miniPRO or Ninebot S separately.)
Drift Racing Excitement: Feel the drifting excitement by using the handbrake of this Segway Go Kart kit. Double-click the brake pedal to switch forward and backward. The steering ratio of 2.1:1 allows for precision steering and the ability to make very tight turns, while a strengthened seat belt ensures the rider's safety.
The Segway Ninebot Go Kart kit has three driving modes, suitable for different ages: Novice mode (top speed of 5 MPH (8 km/h) ), Standard mode ( top speed of 10.8 MPH (18 km/h)), and Sport mode ( top speed of 15 MPH (24 km/h)). Adjustable frame length and steering wheel height can accommodate riders from 4'3" to 6'5" tall and with a max payload of up to 220 lbs. Small racer for adults, a big toy for children. The battery life of the Segway Gokart varies across the different driving modes, with a maximum range of 12.4 miles (20 km). It takes about 3.5 hours to fully charge the battery.
Full-Featured APP Connectivity: New rider tutorial, assembly instructions, speed and remaining range check, fault reminder, driving mode adjustment, firmware upgrade, and more.
Notes: MiniPRO or Ninebot S are sold separately.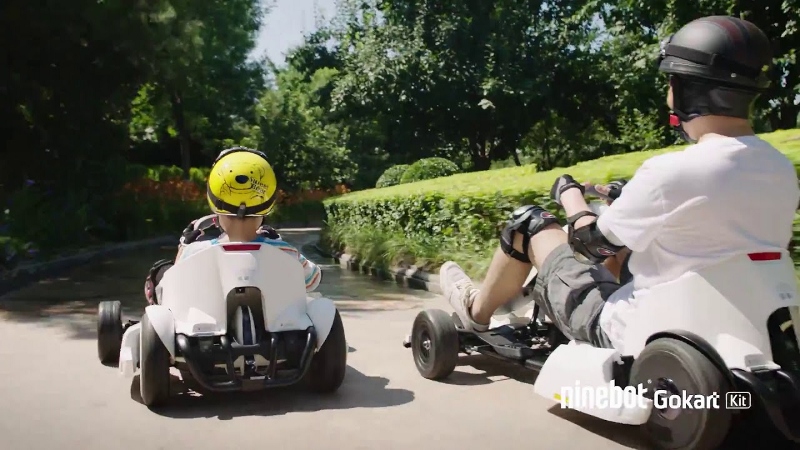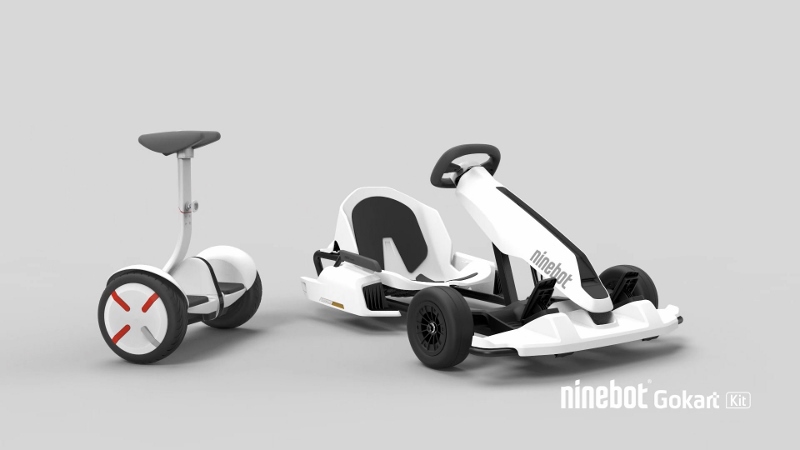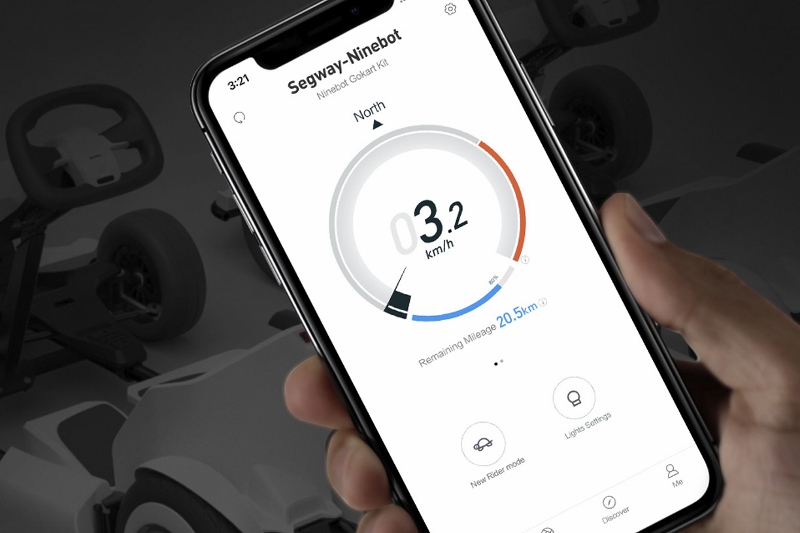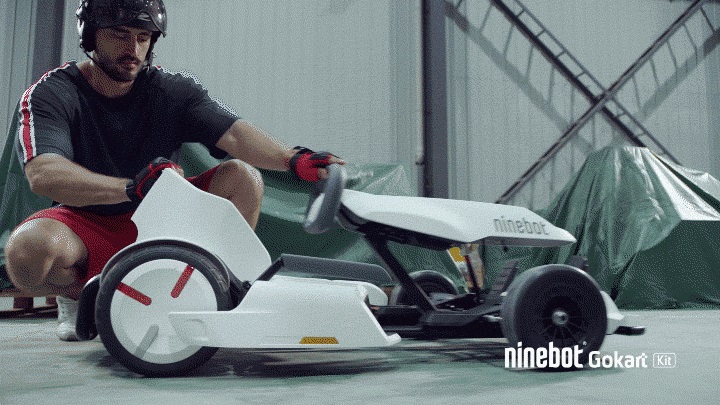 Specification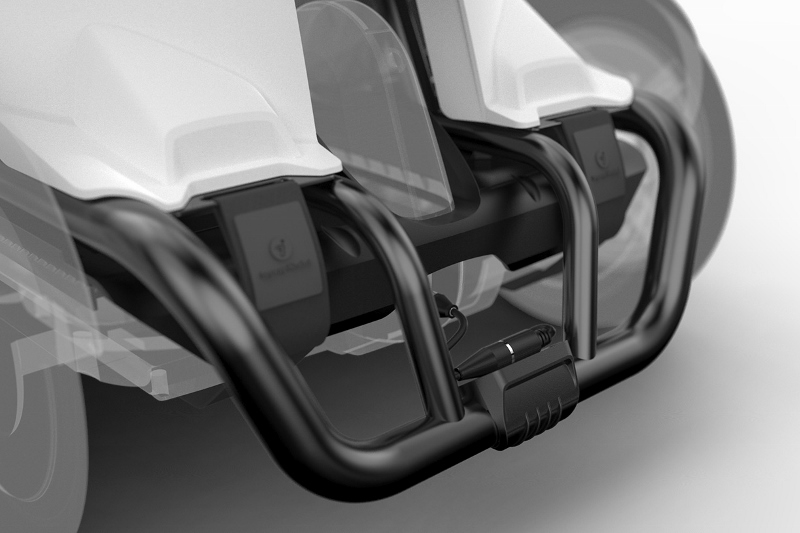 Adjustable: Adjust the length of the frame to suit your needs
Bluetooth Connectivity: Feature controls and firmware upgrades via the Segway app
Multiple Speed Settings: Choose from Novice, Standard and Sporty modes to suit your top speed needs.
Weight: ~61 lbs (28 kg)
Size: After extension (Max): 54 in x 32 in x 24 in (14 cm x 82 cm x 60 cm)
Max Speed: 15 mph (24 km/h)
Range*: *Depends on riding style and terrain 9 miles (15km)
View All
Close
Warranty Information
Parts and Labour up to 1 Year - For Warranty Support of this product please contact Segway / Ninebot. All warranty service requests to be made directly to the manufacturer at www.segway.com | Warranty Limitations / Exclusion: Damage to the product from misuse and/or neglect, accidental damage, water/liquid damage, salt damage or from not adhering to the instructions in the Owner's Manual. Damage caused by exceeding maximum weight, attempting tricks or running into obstacles like curbs or walls, water or liquid damage or submerges into the water. Improper or invalid documentation, including but not limited to lack of a warranty sheet, original invoice or discrepancies on the invoice.
View All
Close
3 Reviews
Does not work with my Mini Plus. Too bad I have to buy New Ninebot S with it. Other than that its a lot of fun.

Awesome Gokart! Had to pay extra for shipping but every penny worth it as box was pretty big to even put it in my garage. It was easy to start riding right away. I am using with my existing mini pro 320

My Kids Love it.
View All
Close