Description
Ninebot Segway S Self Balancing Transporter
Smooth, simple and stylish are just some of the many words to describe the Ninebot S. The Ninebot Segway S is a lightweight, self balancing transporter equipped with anti-skid vacuum tires that ensure a smooth ride for all ages. Hours of practice are not necessary to ride like a pro on the Ninebot S. Learn how to ride in minutes with precision sensors and an intuitive knee control bar. The Ninebot S compact frame is easy to control and the detachable knee control bar makes it easy to stow away in tight spaces.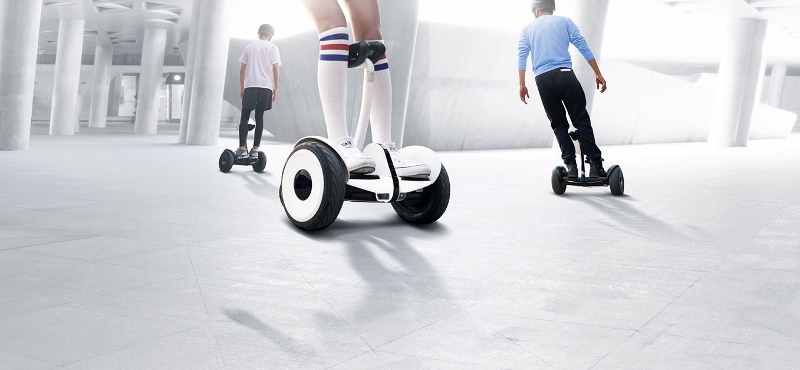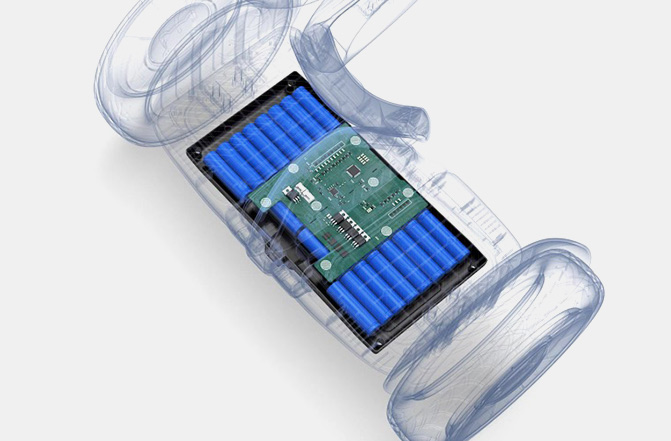 Specification
Specification:
Dimensions
Length x width: 260x548(mm)
Height[1]: 595(mm)
Weight
Payload: 88-220 lbs(40-100 kg )
Net weight: Approx. 28 lbs(12.8 kg)
Rider
Ages: 16 - 50 years
Requirements
Height: 4'3"-6'6"(130-200 cm)
Maximum speed: Approx. 10mph(16 km/h)
Typical range[2]: Approx. 13.7 mi(22 km)
Maximum slope: Approx. 15°
Beginner mode: Will be automatically disabled after you have traveled 1 km. You can re-enter beginner mode at any time through the App
Traversable terrain: Hard roads. flat concrete roads, slopes of less than 15 degrees, steps not higher than 1 cm, and dips no more than 3 cm wide
Vehicle
Operating temperature:
14-104°F(-10-40°C)
Storage temperature: -4-122° F(-20-50°C)
Permitted charging temperature:
32-104° F(0-40°C)
Rated voltage: 54.8V
Maximum charging voltage: 59.5V
Rated capacity: 236 Wh
Battery Pack
SmartBMS: Overvoltage/ Under voltage/Short Circuit/Overheating Protection,Auto-Sleep/Wake-up, detailed information of battery can be checked with App.
Maximum continuous discharge power[3]: 1000W
Charging Temperature: 32-104° F(0-40°C)
Motor
Rated power: 400x2 W
Maximum power: 800x2 W
App connection
Compatible with: Android 4.3; iOS 8.0 or later
Wireless Connectivity: Bluetooth 4.2
Notes
[1]Vehicle height: The distance from the ground to the highest point of the vehicle body.
[2] Typical range: Tested while riding under full power, 154 lbs(70 kg) load, 77"F(25°C), 9.3 mph(15 km/h) average speed on pavement.
[3] Continuous Discharge Power: Tested while under full power at 77° F(25°C). The value changes with temperature and remaining battery capacity. For example, the continuous discharge power drops to -80% of the maximum value at 10% remaining battery capacity, and the continuous discharge power drops to -70% of the maximum value at 32"F(0°C). Note: The tilde symbol(-) indicates that the following number is an approximation.
View All
Close
Warranty Information
Parts and Labour up to 1 Year - For Warranty Support of this product please contact Segway / Ninebot. All warranty service requests to be made directly to the manufacturer at www.segway.com | Warranty Limitations / Exclusion: Damage to the product from misuse and/or neglect, accidental damage, water/liquid damage, salt damage or from not adhering to the instructions in the Owner's Manual. Damage caused by exceeding maximum weight, attempting tricks or running into obstacles like curbs or walls, water or liquid damage or submerges into the water. Improper or invalid documentation, including but not limited to lack of a warranty sheet, original invoice or discrepancies on the invoice.
View All
Close