Description
Unagi E500 (The Model One) - Dual Motor Electric Kick Scooter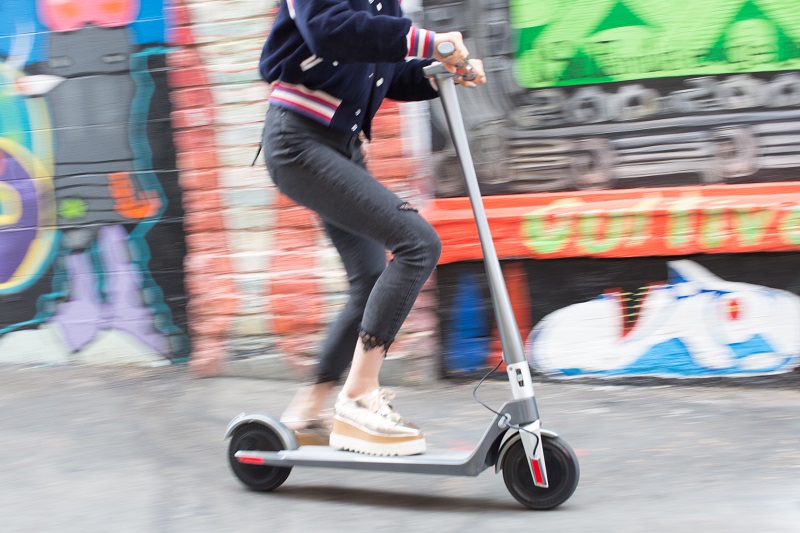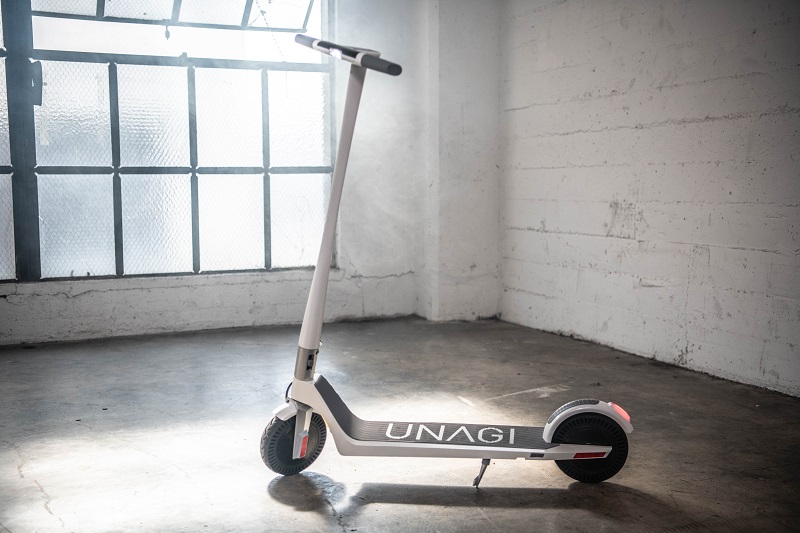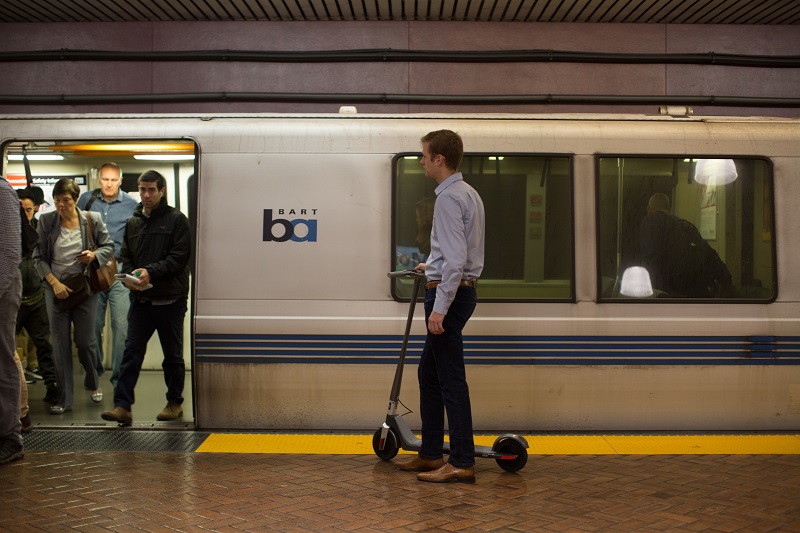 The magnesium alloy handlebar is a feat of structural engineering that required more than thirty prototypes to perfect. Integrated in the top bar are the intuitive controls of the dashboard—throttle, brake, horn, and LED headlight. No visible wires. No bulky console. Just a sleek, integrated command center that connects the rider to the ride. Why Magnesium? It's 33% lighter than aluminum, which partially explains why the Unagi is the most portable scooter on the market
Select your speed—beginner, intermediate, or advanced. The scooter's processor governs top speed and acceleration and will remember your speed preferences so you don't have to.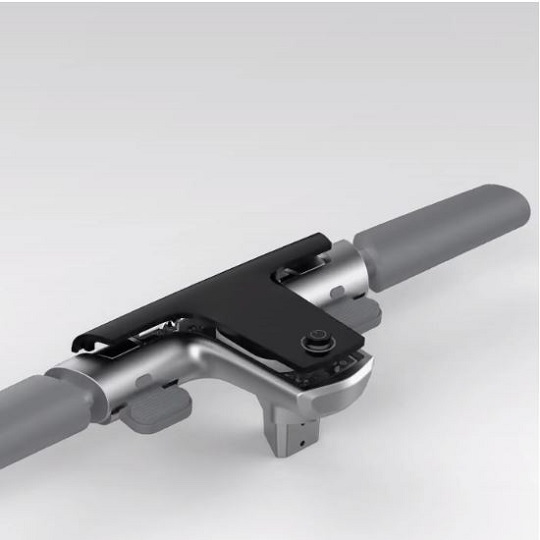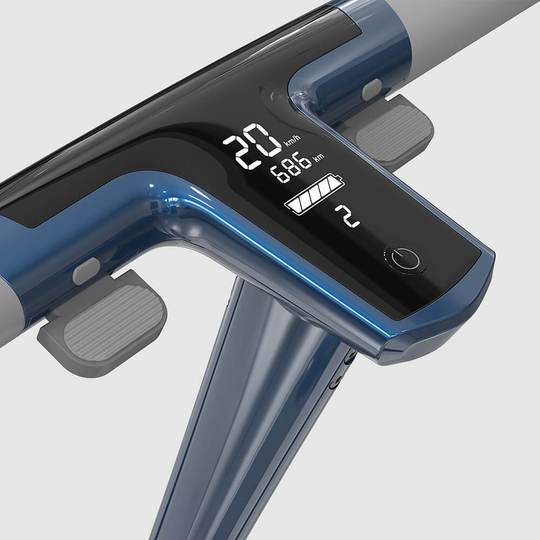 First "One Click" Folding Scooter
Press one button and the Unagi patented stainless steel hinge system folds and locks in one smooth, satisfying click. This engineering breakthrough makes it dramatically easier to fold and carry than every other scooter on the market. We know because we tested them.
Our kickstand is a perfect example of our ruthless obsession with detail. Unlike all other scooters on the market whose generic kickstands come from a third-party vendor, the Unagi's kickstand is designed from the ground up to seamlessly integrate with the deck. As a result, the stand is sturdy and simple and practically invisible when you're riding.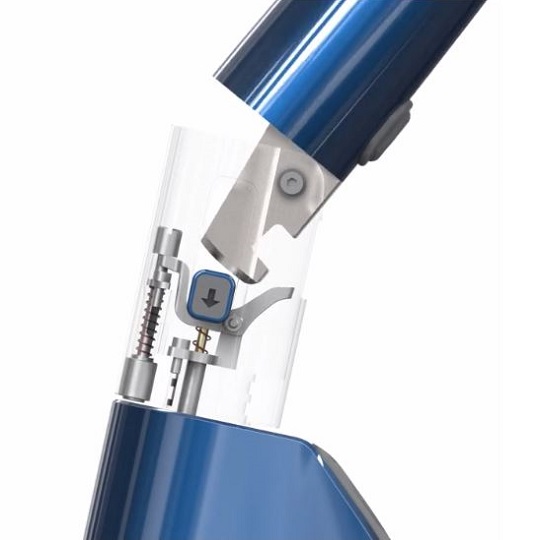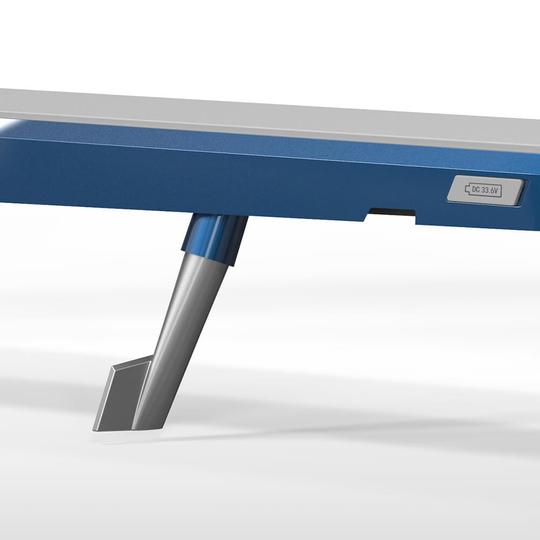 You have two choices: The E250 contains a robust 250 watt motor driving the front wheel, and is ideal for riders whose typical ride is flat urban terrain. The E500 has a dedicated 250 watt motor in each wheel, supplying 500 watts and 32 newton meters of torque so you can easily tackle hills with up to 15 degree inclines. Our motors are completely custom-built utilizing rare-earth neodymium magnets and a monitoring system to prevent overheating. It's been painstakingly optimized for performance, efficiency, responsiveness and longevity.
Breakthrough Custom Designed Tires
Flat tires? ?Please.? Our 7.5" wheels are made of solid rubber and puncture proof, so they'll never foil your morning commute. Our design team broke new ground on these tires. Notice the air pockets spread throughout the circumference of the wheel. These ingeniously act as a front and rear suspension system, providing the right amount of shock absorption that lets you still feel responsive balance and road feel.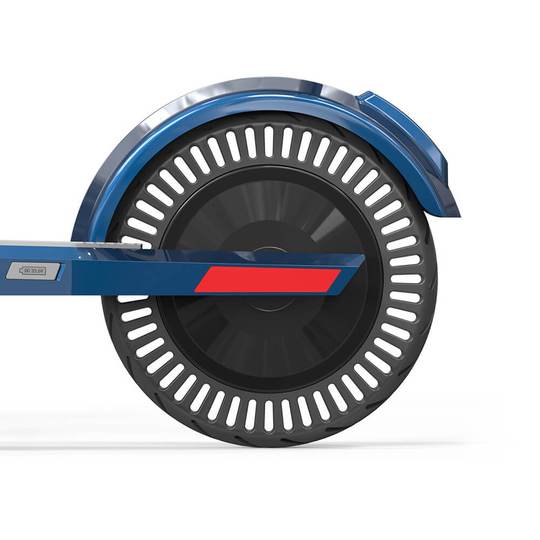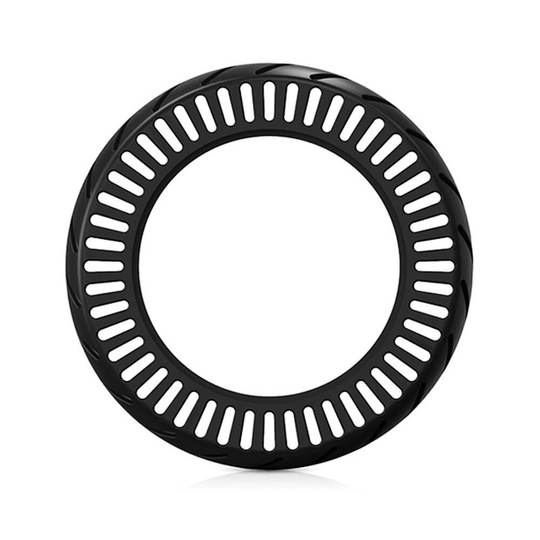 One gentle push on the ergonomically optimized lever and the dual electronic anti-lock brakes bring you to a safe, steady stop. Both on our accelerator and brakes, we've built variability into our controls so pushing down further increases their action. Additionally, the Model One also features an intuitive friction brake, allowing users to adjust their riding style to a more classic "foot braking" position at their pleasure.
Unagi is powered by high quality electric batteries that we continually strive to improve. Coupled to our custom designed management system it provides the highest energy density and lowest charging time of any battery its size. Like everything on our scooters, longevity, and reliability are our primary focus. The batteries will last for many years with continuous daily use, and then be easily replaced at home or by shipping it to us.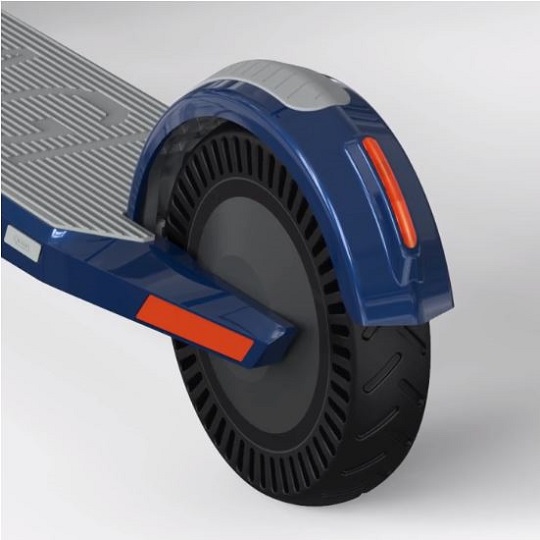 You'll always see and be seen even in low-visibility nighttime conditions with a flush-mounted 47 lumen LED front light and a rear blinking red LED.
Unagi leverages TORAY carbon fiber from Japan to strike an unprecedented balance of lightweight and heavy-duty strength. The composite is anisotropic, a technical term meaning it's laid down by hand in a painstaking process that optimizes strength by distributing layers of the fiber where it's needed most. You don't have to tell your friends that your scooter uses the same carbon fiber as Elon Musk's Space-X rockets, but we can't blame you if you did.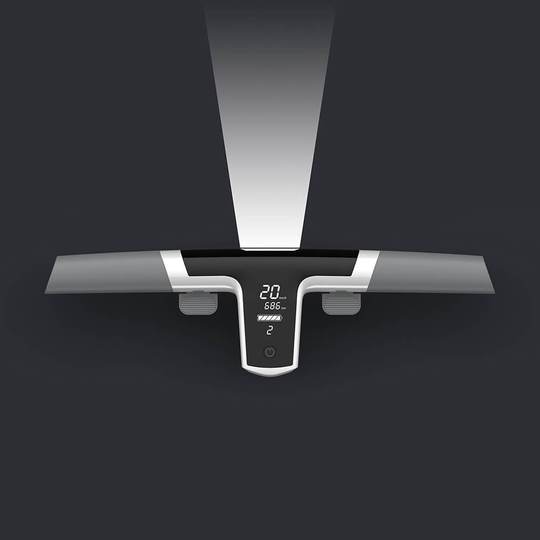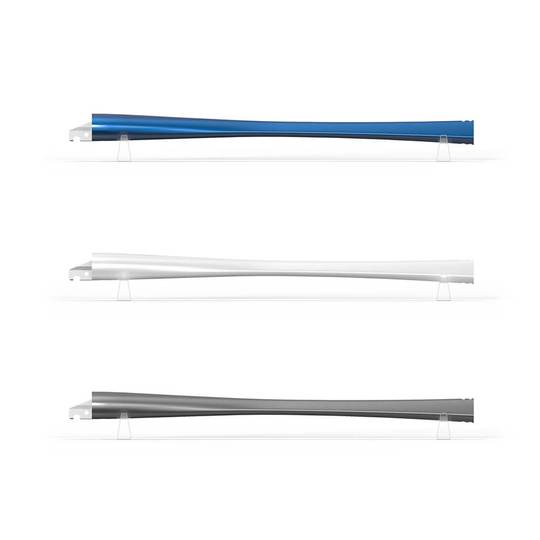 By combining a singular piece of machined aluminum with embedded silicon on the top surface for traction, the scooter deck achieves an ideal combination of rigidity and comfort. But what's missing from this equation? The seams, joints, stitches, bulk, scratchy sandpaper grips, and harsh metal finish that comes standard with other scooters.
Run your hands over Unagi and you'll instantly notice the perfect finish. Unagi provides an exterior befitting a luxury vehicle with three separate coats including a laminate and a high-abrasion resistant paint to handle the wear and tear of the road. And most importantly, our scooters will never rust. And that high-tech paint comes in four vivid, stylish colors. So what color is personal freedom, anyway? You decide.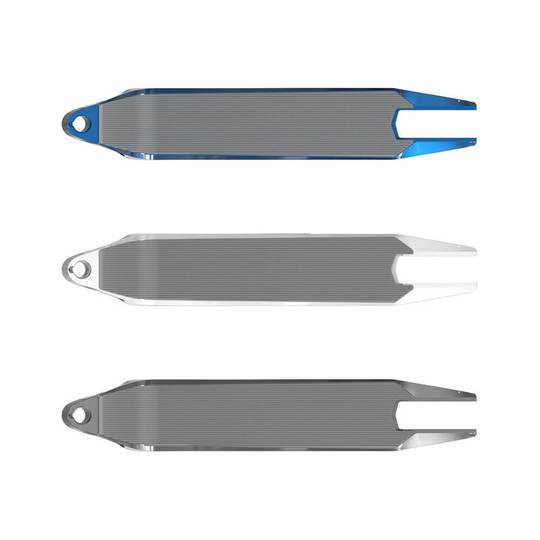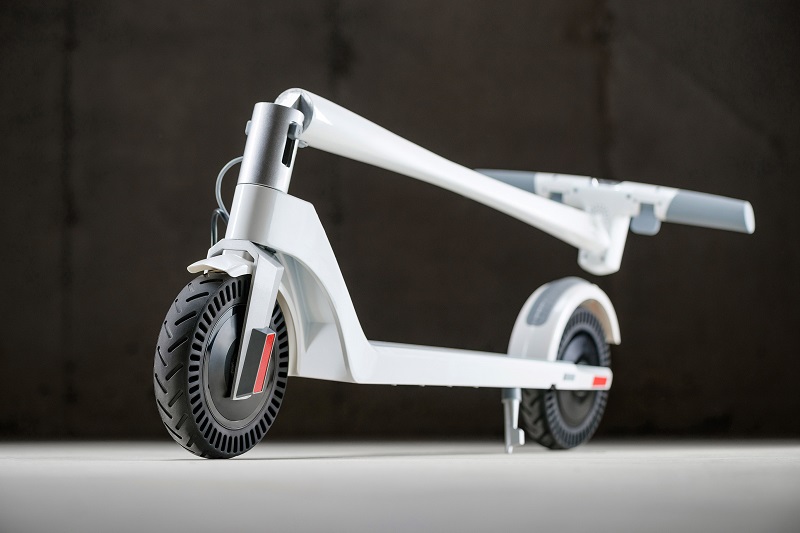 An Absolute Urban Commuting Machine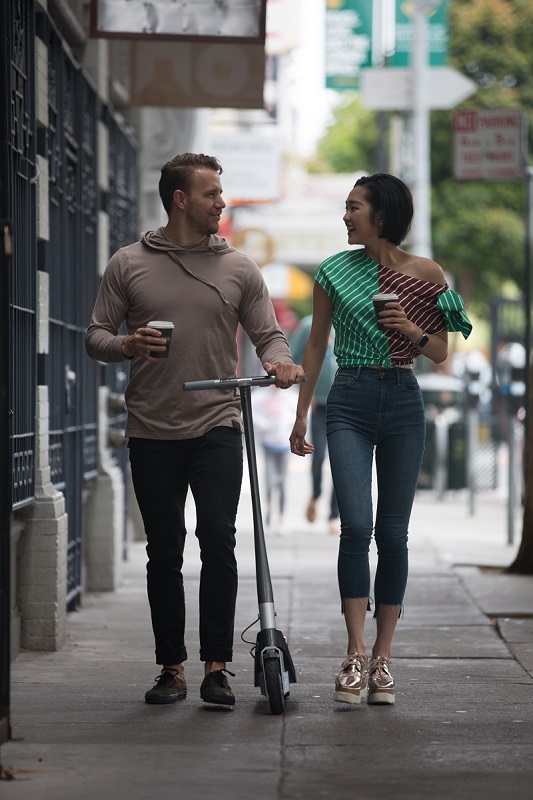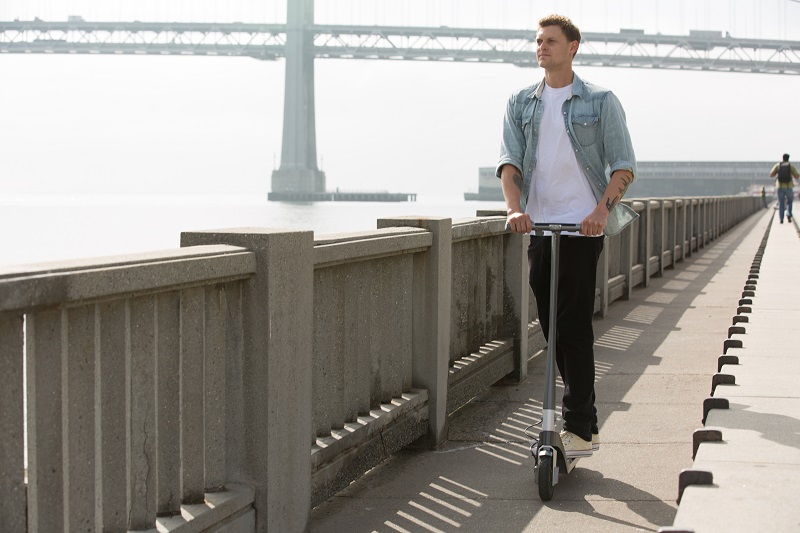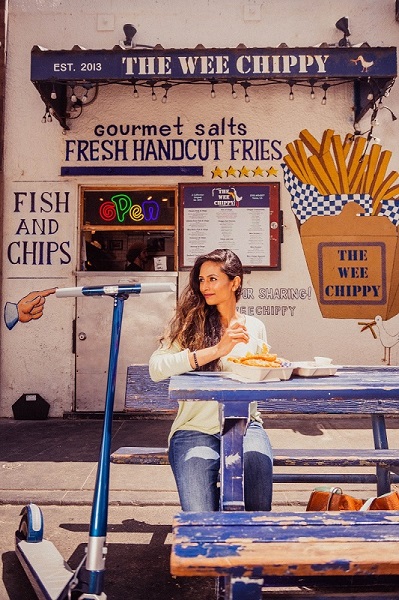 Specification
Range*: ~15.5 miles (~25Km)
Speed Riding modes*: ~ Eco 9-11mph (~17km/h), Std 11-13mph (~20km/h), Pro 15-17mph (~27km/h)
Scooter Weight: 26.5lb (12 kgs)
Maximum Rider Height: 6.5 ft
Maximium Rider Weight: 275lb (124 Kgs)
Water resistent: IP54
Material:
Aluminum + Carbon Fiber
Motor Power: Dual Motor, 250Wx2 motors
Instant maximum power: 1000W
Motor control mode: Sinusoidal Pulse Width Modulation (SPWM)
Braking distance: Dry Road about 13 ft
Braking method: Electronic brake E-ABS
Tire material: Maintenance-free rubber tire (Honey Comb Style Solid Rubber)
Tire size: 7.5 in
Motor size: 5.0 in
Incline rate: 15 degrees
Suggested use: Cement, tarmac, no more than 0.78 in stairs, no more than 0.78 in bumps
Chassis height: 3.27 in
Headlights: 1.8W high brightness LED headlights
Taillights: LED
Battery: 33.6V / 9000mah lithium ion (9.0Ah)
Charger power: 67.2W
Charger input voltage: 100-240V ~ 50 / 60HZ
Intelligent battery management system:
Temperature abnormality / short circuit / under voltage automatic sleep / over current /over charge / over discharge protection
Scooter (before folding): 37.80 in (L) x 16.54 in (W) x 43.31 in (H)
Scooter (after folding):
37.80 in (L) x 16.54 in (W) x 14.96 in (H)
Package:
17.72 in * 7.48 in * 42.52 in
** Max Speed and Range may vary significantly due to external factors such as rider weight, terrain, temperature, riding style, wind direction, tire pressure, slope / slope etc.
Warranty
Parts Warranty: 6 months, 3 months on Tire / Tube and Accessories.
Labour Warranty: 1 Year Limited Warranty
Authorized Warranty and Support Contact:
Smart Wheel Canada
Call 1.888.407.4997 option 3
Warranty Limitations / Exclusion:
Damage to the product from misuse and/or neglect, accidental damage, water/liquid damage, salt damage or from not adhering to the instructions in the Owner's Manual. Damage caused by exceeding maximum weight, attempting tricks or running into obstacles like curbs or walls, water or liquid damage or submerges into the water. Improper or invalid documentation, including but not limited to lack of a warranty sheet, original invoice or discrepancies on the invoice.
View All
Close