Buckle up for an electrifying ride like no other with the new electric unicycle in the market. InMotion V14 Adventure is the ultimate electric unicycle with unparalleled free spinning capability, extraordinary power and top notch suspension. The InMotion V14 Adventure EUC is like a peek into the future of how we get around. It's packed with lots of amazing features that make it a game changer in the world of electric unicycles.
A Mighty Motor For Your Ride:
The InMotion V14 EUC has a formidable electric motor with a peak power output of 9000 watts. It has a top speed of up to 110 km/h. This power just isn't about speed; it's about the ability to tackle inclines of up to 50 degrees with ease and also the thrill of acceleration.
Sleek and Stylish Design:
This electric unicycle is not all about the performance, it also is a statement of style. It's a headturner wherever you go. The lightweight build and compact size of InMotion V14 makes it very easy to carry and store when you are not on the move.
Seamless Glide, Dual Suspension:
Advanced suspension is one of the standout features in the InMotion V14 EUC. Equipped with dual suspension elements - a coil suspension on the rear and suspension sliders on the slide - this unicycle ensures a smooth ride, even on the most uneven and rough pathways.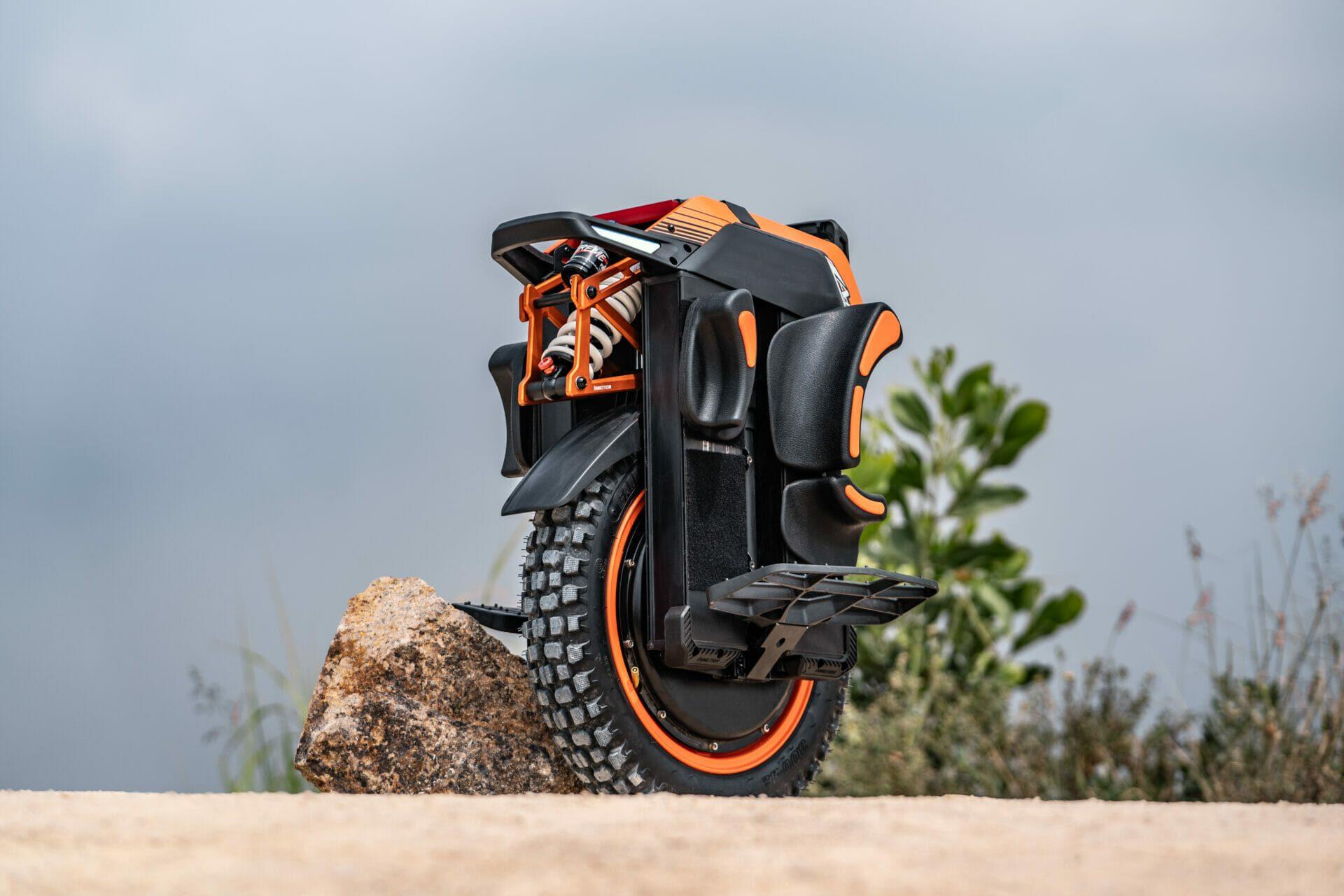 Instinctive, Smooth Riding Experience:
Enjoying a leisurely ride or going through busy streets is a breeze with the InMotion V14. Its gyroscopic technology and responsive controls ensure that the rider balances effortlessly. Whether you are a beginner or an experienced rider, this EUC is user-friendly, providing a seamless transition into the world of electric unicycles.
Safety is the Key:
InMotion V14 prioritizes rider safety, and this commitment is evident. Featuring customizable LED lights, the electric unicycle improves the visibility for the nighttime riders with a touch of style. Also the rider can tailor their experience according to their individual preferences with the integrated app offers.
Long Range and Tractive Force:
The battery of InMotion V14 Adventure electric unicycle is composed of intelligent BMS and Samsung 50E cells that provides a range of 150 kms on a full charge. It also offers 850 N of tractive force.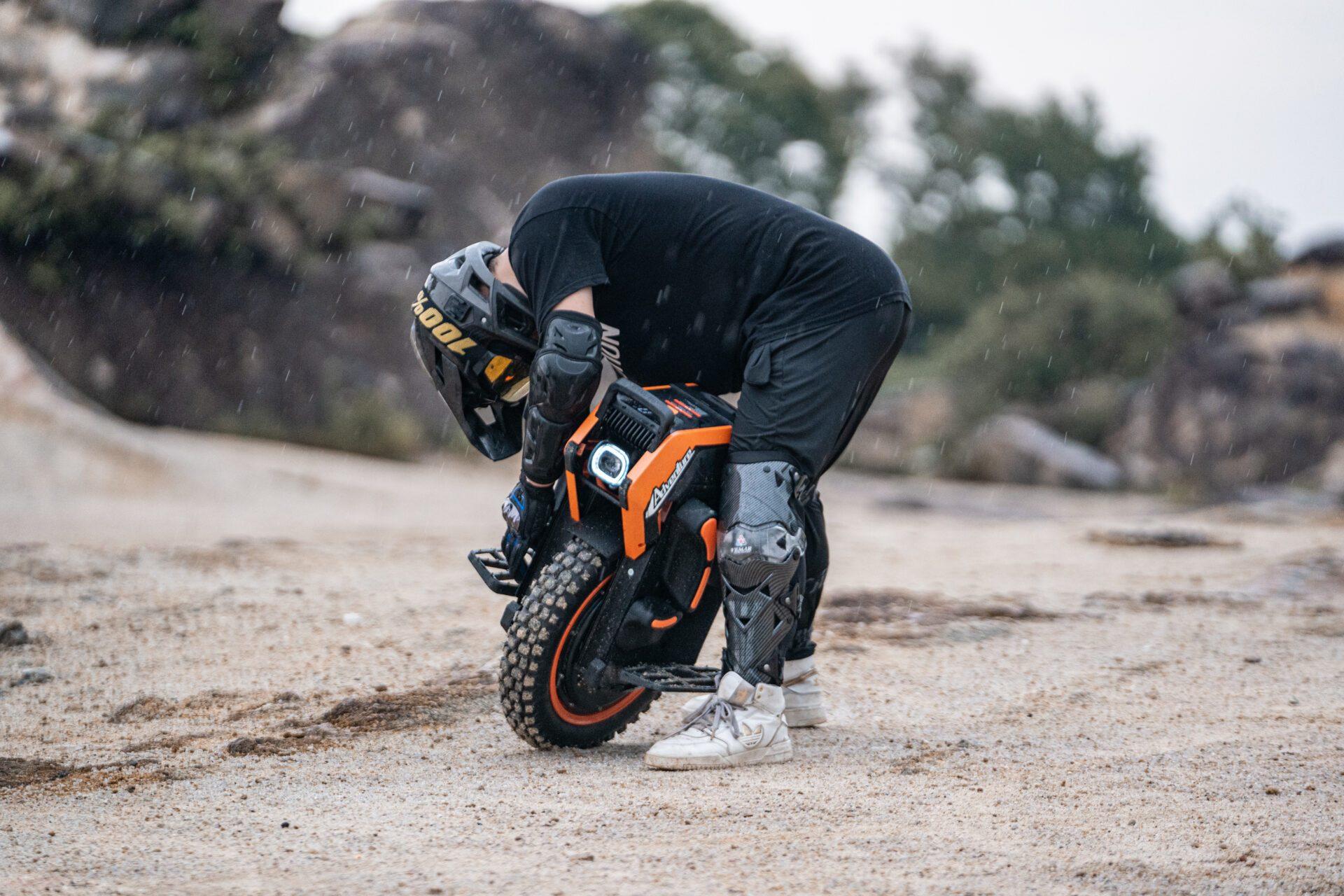 This wheel is purpose-built for off-roading, ready to conquer rugged terrains and take you on thrilling outdoor journeys. With robust construction and all-terrain capabilities, the InMotion V14 Adventure Electric Unicycle is your ticket to explore the great outdoors like never before. Its powerful motor and advanced suspension system ensure a smooth and exhilarating ride over rough trails, gravel paths, and uneven surfaces. Whether you're a nature enthusiast or an adrenaline junkie, this electric unicycle is your trusted companion for off-road escapades, making every adventure an unforgettable experience. So, gear up, and let's hit the trails with the V14 Adventure!
To sum it up, the InMotion V14 Adventure Electric Unicycle isn't just a way to get around. It's like a key to a world of exciting adventures. Whether you've ridden one before or not, this cool ride is powerful, steady, and full of fun you won't find elsewhere. Don't pass up the chance to join the electric unicycle trend and be a part of the future of personal travel. Get ready, jump on the V14 Adventure, and let your adventure start now. Your exciting journey is waiting!
Recent Posts
Do you appreciate the combination of power, speed and control? Look no further, Veteran has you cove …

Onewheel is back with a new electric skateboard called the Onewheel GT S-Series. This skateboard is …

Modern world calls for a modern ride. A rider wants fast, technologically advanced and convenient …