Description
KingSong KS 16XS Electric Unicycle
The KingSong KS-16XS electric unicycle is a short-range, high-power 16-inch-wide wheel electric unicycle and is equipped with a 777Wh Li-ion battery (which is slightly smaller than its base model) and a 2200 W rated electric motor. This unit is designed for people who want the fund of a great machine and to reach a maximum speed of 50 km/h but are not much concerned about long rides. The maximum range of Kingsong 16XS electric unicycle is 70-80 km (based on measurements on a flat road, constant speed, perfect weather conditions, with a 70 kg load). Among others, this KingSong model features a Trolley handle and Regenerative braking.
With the King Song Phone app, you can connect Bluetooth to your device, and with its built-in speakers, you'll be able to play music while on the go. Additionally, all King Song EUC is designed with in-machine fans to keep them cool, even on the longest of rides.
Features Include:
This Kingsong KS 16X EUC is comprised of an integrated trolley bar, DIY atmosphere LED, flick with frequency spectrum; Battery indicator while keeping still, Illuminating & brake lights for safety riding ( 3W illuminating LED + 2 *1w braking lights; independent large diameter lamp cup), 12V cooling fan, ventilating speed varies to temperature, maximum climbing ability, 1554wh battery (140-160km per charge), App support, change various ride characteristics, view speed/ battery level information, 2200w high speed motor, 4 Hi-Fi BT speaker, 12V power amplifier, Dual USB charging port, Dual USB ports ( one of it supports USB plug and play), Lift stop rotating ( sensors, at the bottom of the trolley bar, will stop the motor rotate once they sense the trolly bar has been lifted), Real detecting of motor temperature to ensure safety riding.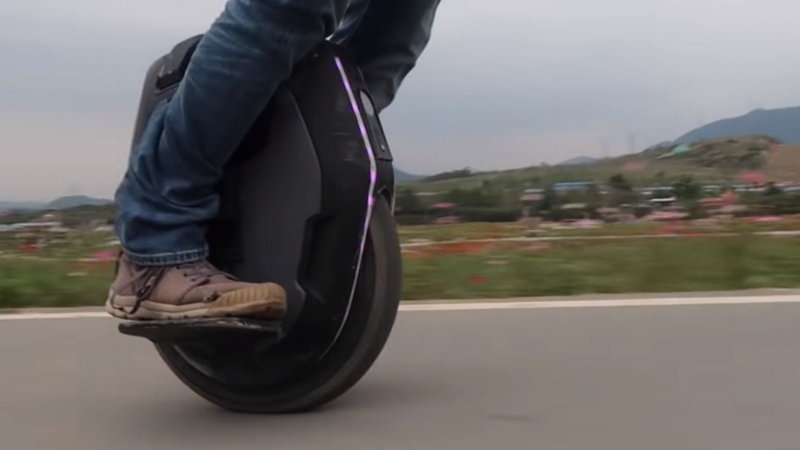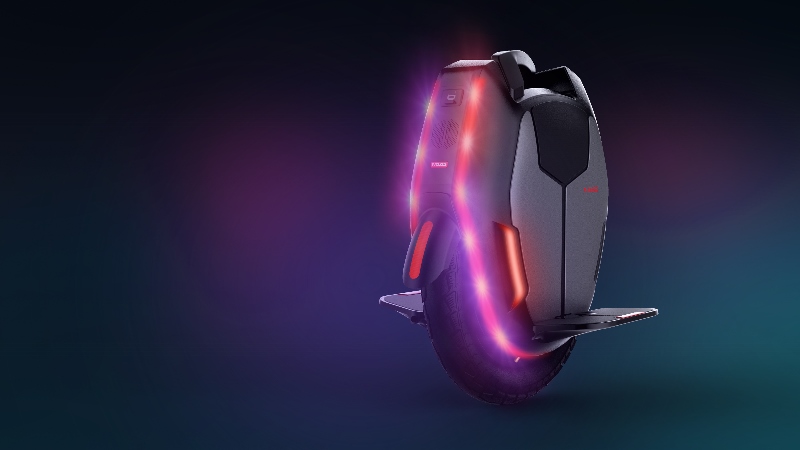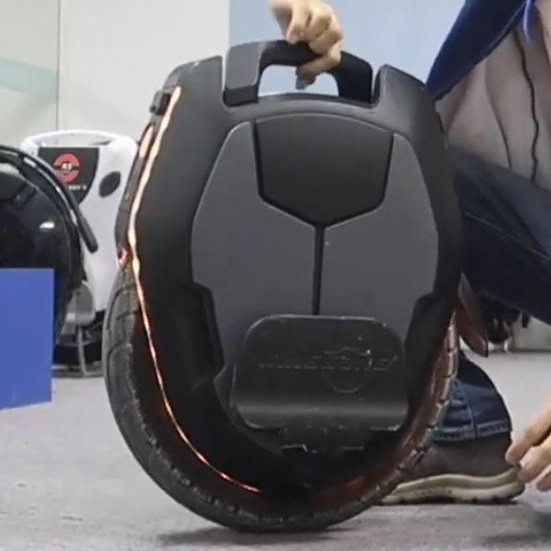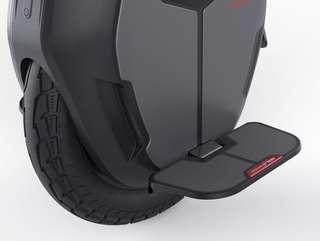 Specification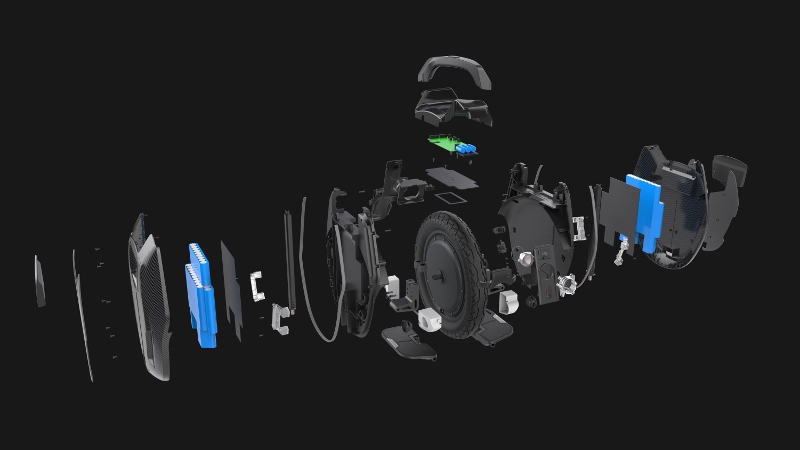 Material: ABS+PC
Top Speed: 50km/h * after 200km total mileage decode
Maximum Incline:
Around 35°
Battery Rated Power: DC 74V
Top Charging Voltage: DC 84V
Rated Capacity: 777Wh**
Operating Temperature
-10
°
/+60
°
Max Load: 120kg (265lbs)
Charger Voltage: Input AC 80~240V,output DC 84V 2A/3A
Charging Time: 777Wh about 4 - 6h (if use two charger will reduce half time)
Dimension: 590mm(H) x495mm(L) X 180mm(W)
Package Size(mm):
583mm(H) x 486.5mm(L) x198mm( W)
Pedal Altitude: (from ground)
180mm
Tire Size: 16x3.0in Diameter 440mm
Weight: 51.8 lbs (23.5kgs)
Available Color: Black
EUC Port: Charging port x 2; Switch port x1; Light sensor port x1; USB discharge port x2 (one port support USB plug and play )
Standard Accessories: Charger x1,user mannuel x1,warranty card x1,certificate x1
Protective Measures:
Tilt Protection: 45° left and right side. ( Motor stalls when over 45° )
Place the machine vertically on the ground will restart automatically, no need to restart manually"
Speed Limit Protection
Beep alarm or voice alarm when exceed limit speed
Low Battery Protection
Low battery protection activated on 30% battery, speed will decreases linearly; when the battery is lower than 5%, voice alarm for charge, when battery at 0%, the front part of the pedal will rise to decelerate until full stop
*(Default setting: 1st beeping at 18km/h, 2nd beeping at 19km/h, pedal tilt at 20km/h)
**(Smart BMS with balance and protect overshoot/ over discharge/ overcurrent/ short circuit/ overheating function, support monitoring the battery conditions via KingSong APP")
Download
How to Unlock you King Song Unicycle

View All
Close
Warranty Information
Parts: 1 Year Limited Warranty (6 Months on battery and some parts) | Labour: 1 Year Limited Warranty | Warranty is only against manufacturing defects related to functionality of the product | Warranty Limitations / Exclusion: Damage to the product from misuse and/or neglect, accidental damage, water/liquid damage, salt damage or from not adhering to the instructions in the Owner's Manual. Damage caused by exceeding maximum weight, attempting tricks or running into obstacles like curbs or walls, cut outs, riding over safe/recommended speed, using after market chargers or using fast chargers over the maximum limit, water or liquid damage or submerges into the water. Improper or invalid documentation, including but not limited to lack of a warranty sheet, original invoice or discrepancies on the invoice.
View All
Close
1 Review
This is my first EUC. I think it is perfect for beginners since it will allow you to advance to higher speeds later. I still have it on the learner setting and I really like how the EUC tells you to decelerate since it detects the speed wobble. I have also taken it on trails already. So far so good. One tip I found is that, if you stretch out your arm forward on the side of your dominant foot it seems to help with balancing while launching. Instructions are pretty bad. But you can YouTube to do your research.
View All
Close