Description
Airwheel R5 Electric Foldable Bicycle - E Bike
The Airwheel R5 bicycle is a smart foldable bike that runs on battery. It can be folded to a small package with the dimensions of 27.6" x 28" x 15", and the total weight is just about 41 lbs.
It goes 20km/h and can climb up to a 15° angle, plus it folds making it convenient and easy to store in small places. The R5 comes with three different modes that you can use to ride, manually, assisted, electronically. Each one is easy to use, experience each one just twist the handle a little and away you go!
The bike has a companion app. After installing it on your smartphone and connect to the bike, you will have some functionalities like fault self-diagnosis, speed settings, and more.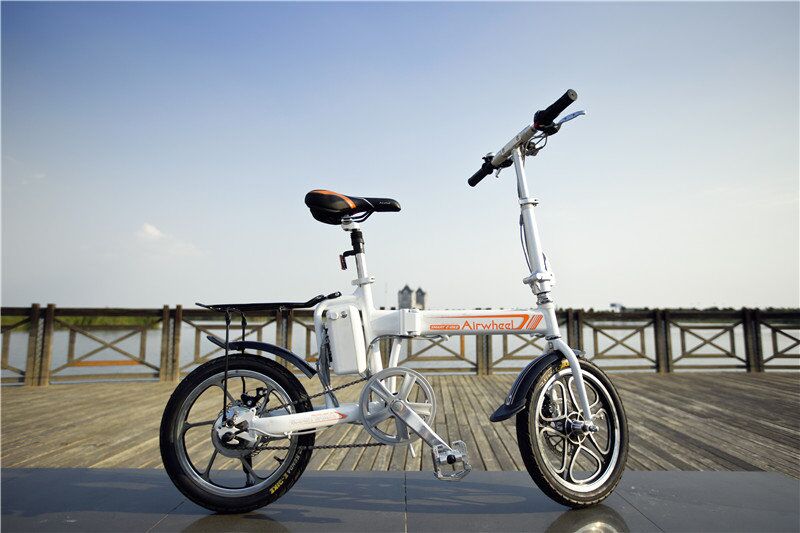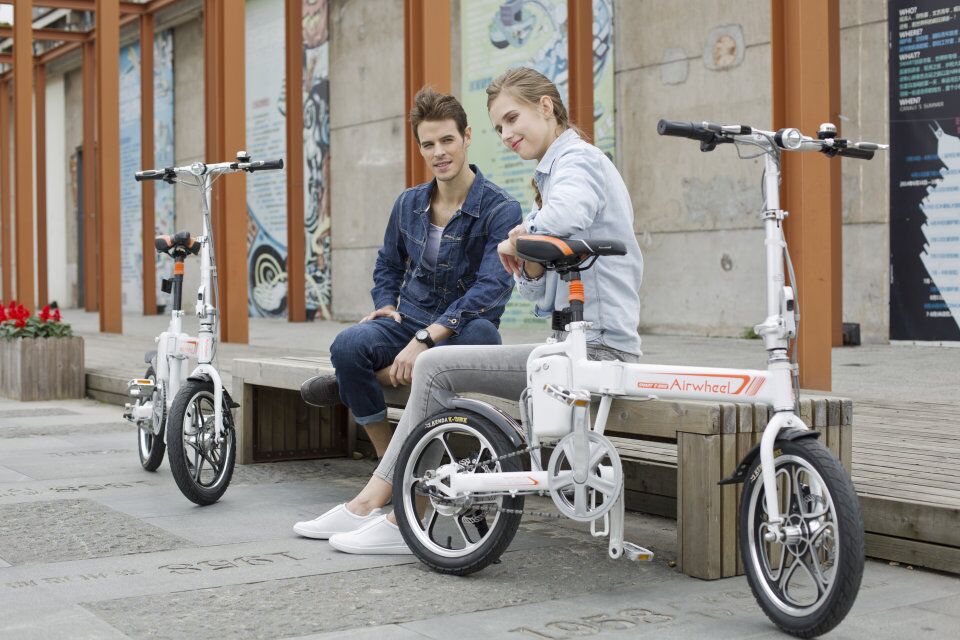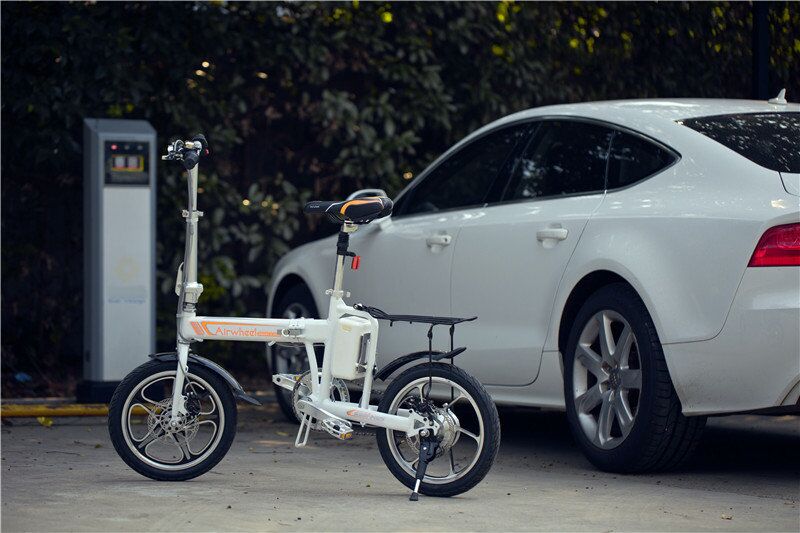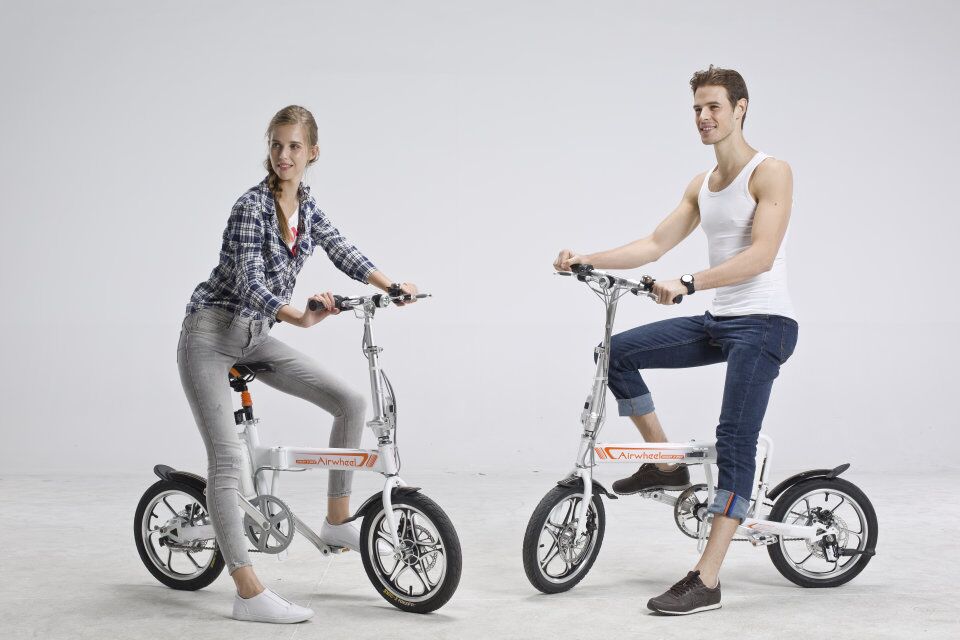 Specification
• The 16" tire is designed with a unique tread pattern that helps drain water, dissipate heat and enhance grip performance, giving riders a comfortable experience.
• Riders are empowered to alter riding styles of man-powered, power-assisted and electricity-assisted styles freely.
• While in power assistance mode there are 11 gears to pick from.
• The Airwheel R5 weighs a total of 18.5kg and can hold a maximum weight of 100kg.
• Quickly fold the Airwheel R5 in three simple steps. The main body, operating rod, handle bars and pedals all fold in to make it easier to store and travel with.
• With power assisted mode the battery can go as far as 100 kilometers.
• There are two different ways to charge the Airwheel R5, riders can choose to remove the battery or connect the cord to the battery.
• While on the go you can also charge your mobile devices. An iPhone 6 can be recharged up to 70 times while an iPad mini can be charged up to 21 times.
• Durable high grade paint giving the Airwheel R5 a stronger resistance against corrosion and a longer life.
View All
Close
Warranty Information
Parts: 1 Year Limited Warranty | Labour: 1 Year Limited Warranty | Warranty is only against manufacturing defects related to functionality of the product | Warranty Limitations / Exclusion: Damage to the product from misuse and/or neglect, accidental damage, water/liquid damage, salt damage or from not adhering to the instructions in the Owner's Manual. Damage caused by exceeding maximum weight, attempting tricks or running into obstacles like curbs or walls, cut outs, riding over safe/recommended speed, using after market chargers or using fast chargers over the maximum limit, water or liquid damage or submerges into the water. Improper or invalid documentation, including but not limited to lack of a warranty sheet, original invoice or discrepancies on the invoice.
View All
Close