Description
If you're looking for ultra light and portable mobility scooter for your daily use. look no further - The R1 from Relync is a compact three wheel scooter that you can ride indoor and outdoor. The Triangular ergonomics are placed in a perfect center of gravity with three points of balance to provide ultra balance and comfortable ride. In addition, gyroscopic sensor with ISA provides ultimate control over speed.
It weighs only 23 kg / 50 lb and has a simple folding design with a trolley handle which is easy to carry on trains and planes. The seat is also removable based on personal preference and automatic brakes keep you safe on steep declines.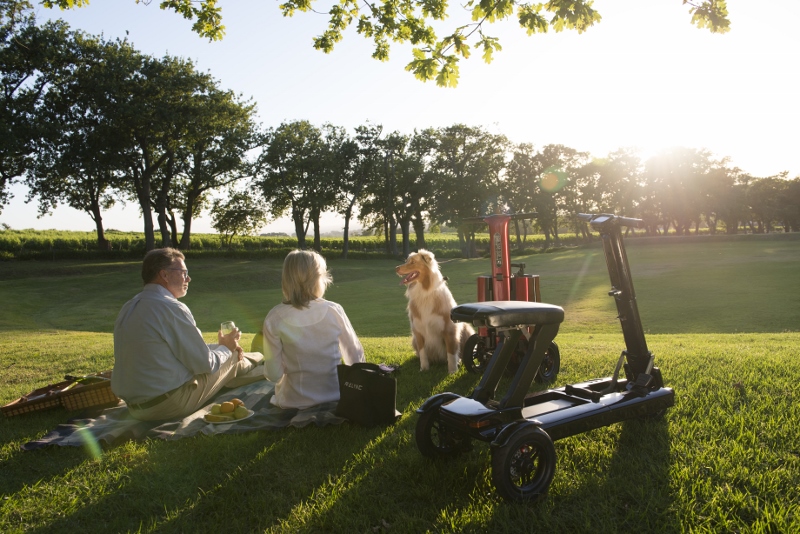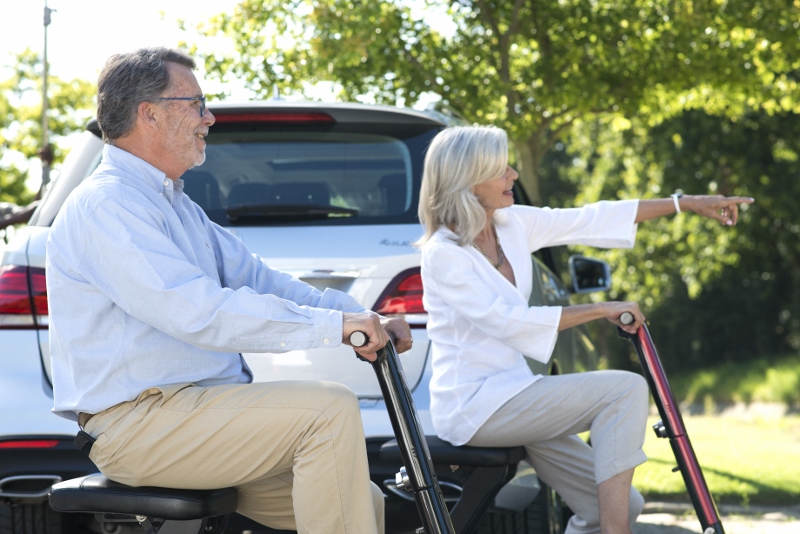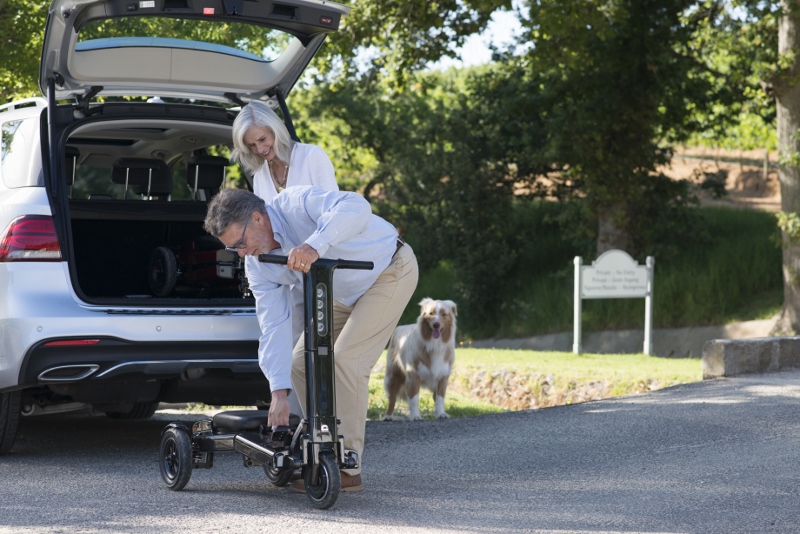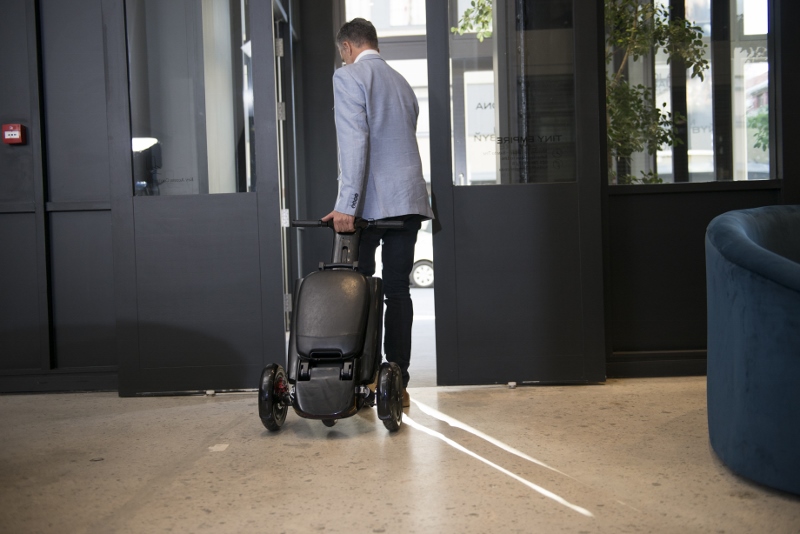 Specification
2018 CES Award Winning Instant Folding Design. Unique engineering allows you to fold in just 3 seconds
Three modes. Driving, folding for easy storage in car, plan and trolley for easy pulling and carrying
Portable and easily transportable with 23 Kg total weight and 22 in longer dimension. It can be taken anywhere a suitcase can go.
Synchronous Braking System (SBS) allows to stop all three wheel providing instant and distributing stopping.
AirCraft carry-on standard rechargeable li-ion battery
You can drive on average 30KM (18.5 miles) on one charge (with dual battery system)
Folded:
Width x 500mm, Length x 594mm, Height x 266mm
Unfolded:
Width x 500mm, Length x 1092 mm, Height x 892mm
Weight:
23kg without batteries, (+1kg per battery)
Box:
43x78x68cm , 35.5 KG / 78 lbs
Safety:
EN12184 Labeling: ISO 7176-15 EMC: ISO 7176-21, ISO 14971
Regulatory Compliance: EEC :
Annex V of 93/42/EEC
UL and CE approved
Auto-shutdown Functionality
110-240v AC
Aviation-grade aluminium
High-tech plastics
Nylon-enforced ABS
Pneumatic Tires
8'' front tire (Solid), 10'' rear tires (Pneumatic)
6 degrees maximum incline
52'' (133cm) turning radius
Maximum 4mph (6.4km/h)*
265lb (120kg) maximum user weight
Safety Certification: IEC 62133
Sea and air transport certification: UN38.3
209WH capacity output **2 units
5 - 6 hours charge time
2 units of battery deliver 18.5miles (30km) on average**
*(level 1= 1.6km/h, level 2 = 3.2km/h, level 3 = 4.8km/h, level 4 = 6.4km/h)
**Note: Device comes with one battery included. Second battery can be added as optional.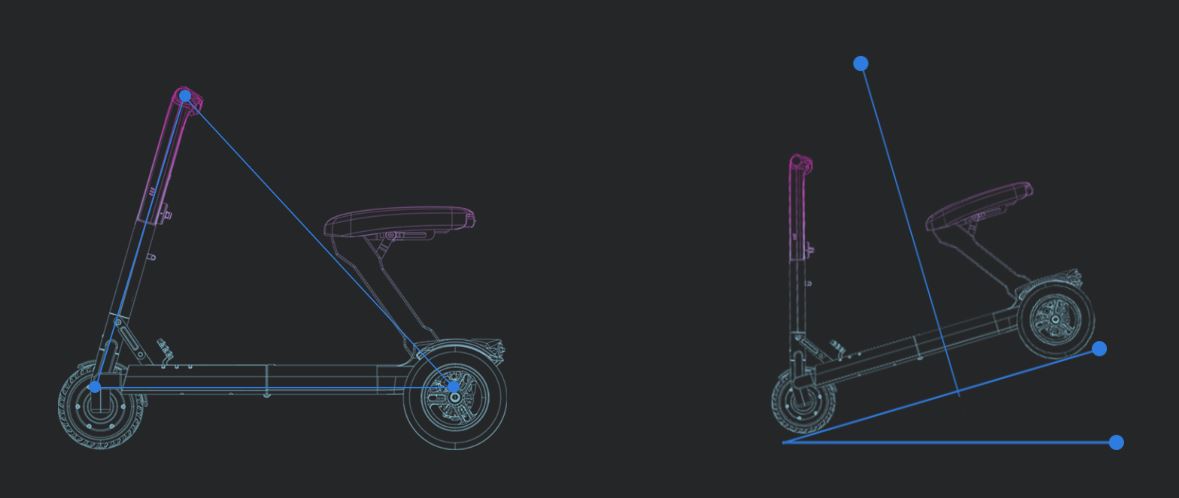 Warranty
Parts Warranty: 1 Year, 6 months on battery, 3 months on Tire /Tube and Accessories.
Labour Warranty: 1 Year Limited Warranty
Warranty and Service Offered by: Smart Wheel Canada 1.888.407.4997 Option 3
Warranty Limitations / Exclusion:
Damage to the product from misuse and/or neglect, accidental damage, water/liquid damage, salt damage or from not adhering to the instructions in the Owner's Manual. Damage caused by exceeding maximum weight, attempting tricks or running into obstacles like curbs or walls, water or liquid damage or submerges into the water. Improper or invalid documentation, including but not limited to lack of a warranty sheet, original invoice or discrepancies on the invoice
View All
Close